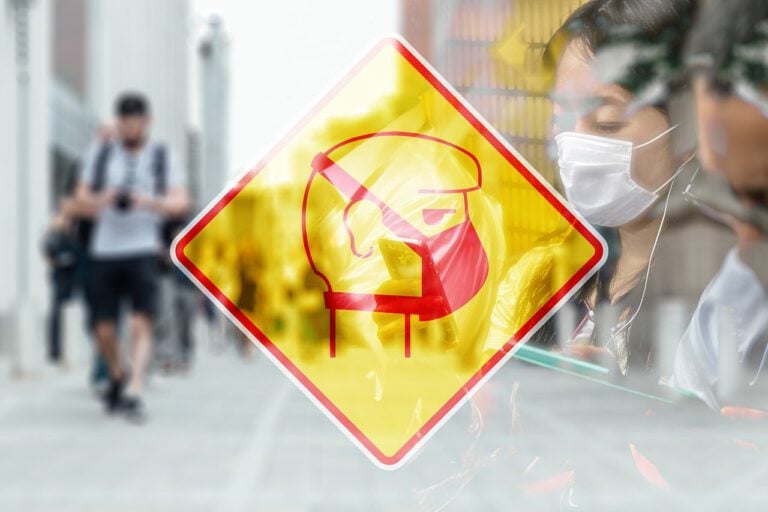 Coronavirus is turning out to be one of the worst disasters that the world has ever seen. It has already claimed hundreds of lives and is spreading fast globally. Scientists worldwide are working hard to come up with a coronavirus vaccine. But, one British scientist is reportedly making extra efforts to find a cure for the coronavirus.
Kate Broderick, from Scotland says that she is so determined to find a cure for the coronavirus that she is managing on just two of hours of sleep on average. Broderick and her team at the pharmaceutical firm Inovio, which is based in San Diego, are working day and night to develop a coronavirus vaccine.
Broderick, 42, has spent the past 20 years in fighting infectious diseases, including coming up with successful vaccines for diseases such as ebola, zika and MERS. Speaking to The Times, Broderick says that she feels a "personal responsibility" to do everything in her capacity to find a cure for this deadly virus.
Crypto Hedge Fund Three Arrows Blows Up, Others Could Follow
A few years ago, crypto hedge funds were all the rage. As cryptocurrencies rose in value, hundreds of hedge funds specializing in digital assets launched to try and capitalize on investor demand. Some of these funds recorded double-digit gains in 2020 and 2021 as cryptocurrencies surged in value. However, this year, cryptocurrencies have been under Read More
"I've spent my entire life working towards making a difference in an outbreak setting like this and I will do whatever it takes," she said. "I personally am averaging about two hours' sleep a night at the moment."
Though Broderick and her team are making progress, she says the pressure is increasing to find a coronavirus vaccine soon. She notes that such a scenario (of working during an outbreak) makes it very hard to sleep because you know people are dying.
"So yes, knowing that people are dying and becoming very ill while we are working on this vaccine absolutely affects how we are working and the speed at which we are working," she said.
Broderick, a graduate from Glasgow University, hopes that a vaccine for the coronavirus would be ready in about four months. She said that they were able to develop a vaccine for Zika in about seven months, which was a record.
"For this outbreak [Coronavirus], we are looking to get it in four months, which is almost half the time," she said.
Broderick said she will start testing the coronavirus vaccine on animals this week, "the speed of which is really unprecedented." The mother of two said she was on holiday on New Year's Eve when she first heard about the illness from the virus.
Just days after China made available the genetic code of the virus, Broderick and her team came up with a vaccine for the virus. The next day, the vaccine was sent into manufacturing.
According to the scientist, the most worrying thing about the deadly virus is its 14-day incubation period. During this period, affected people experience only mild symptoms, and thus, they may not know that they are spreading the virus.
"Ticking time bomb is very strong imagery but it is extremely concerning," Broderick added. Further, she said that since mild symptoms of the virus are dry cough along with feeling lethargic, many won't even get themselves checked out. This, according to the scientist, is what is accelerating the cases of the virus worldwide.
Broderick told that they got a grant of £7.5million from the Coalition for Epidemic Preparedness Innovations (backed by Bill Gates). The grant is for distributing the vaccine.
She noted that healthcare workers who are taking care of the patients affected with coronavirus, would get the vaccination first. After that, the coronavirus vaccine would be given to people with medical conditions. If the spread of the virus is still not contained, then the entire population would need to be vaccinated.
In separate news, the UK government has donated £20 million ($26 million) to speed up the development of the coronavirus vaccine. The grant will go to the CEPI (Coalition for Epidemic Preparedness Innovations), which works to develop vaccines to check future epidemics.
"Vaccines are our best defense against a host of deadly diseases, including coronavirus," Matt Hancock, U.K. Health Minister said in a press release on Monday. Last week, CEPI announced that it partnered with CureVac, a pharmaceutical firm, to work on a cure for the coronavirus.
On Friday, the UK confirmed the first cases of the deadly virus. Two members of the same family tested positive. Both of these people were reportedly staying in a hotel in the city of York. After they fell ill, they were transferred to a hospital in Newcastle.
Updated on