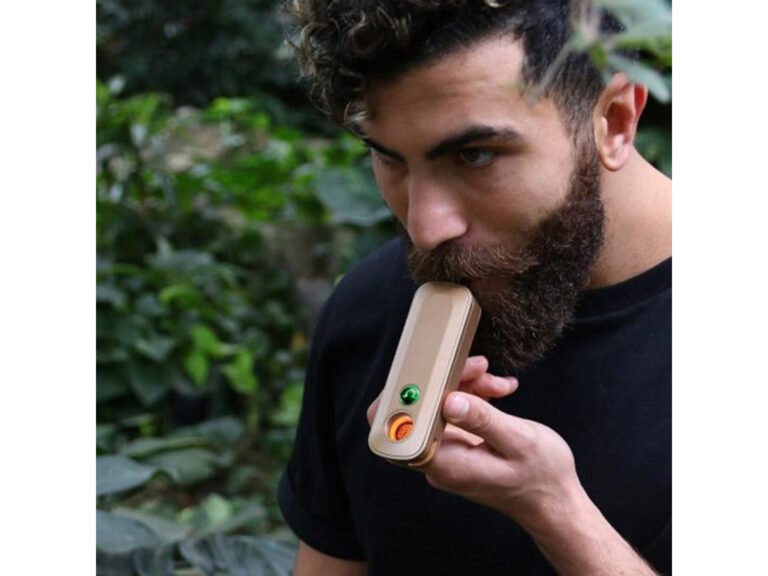 The Firefly brand is no new crowd pleaser, and its popularity has somehow reached that magical, ideal state of 'cult status', with every new product released selling out within hours of hitting shelves or online retail platforms. Firefly as a brand speaks to the vaping community in a way that not many other brands even come close to. Lovers of technology and design, hand crafted products and true artistry, they have been creating super satisfying, innovative, and beautiful products for almost a decade.
The Firefly 2+ is no exception. There are so many things about this portable dry herb vape that make it stand out. It heats up almost instantly, it automatically shuts off after 30 seconds of inactivity (conserving battery life as well as your dry herb), it has a useful Firefly app that can control 6 different heating profiles (also controllable via the touch sensors on the side of the unit), it's made from quality materials, making it durable and portable to the extreme.
Crypto Hedge Fund Three Arrows Blows Up, Others Could Follow
A few years ago, crypto hedge funds were all the rage. As cryptocurrencies rose in value, hundreds of hedge funds specializing in digital assets launched to try and capitalize on investor demand. Some of these funds recorded double-digit gains in 2020 and 2021 as cryptocurrencies surged in value. However, this year, cryptocurrencies have been under Read More
If you're a bit overwhelmed by all of these amazing features, read on for the ultimate guide for using and caring for your beautiful Firefly 2+.
The Firefly 2+ Lineage and Standout Features
This vape follows on the heels of the Firefly 2, a lightweight and spirited portable vape that did so much more than set the stage for the 2+. Made to vape dry herb and wax concentrates, the Firefly 2 is activated by touch sensor and heats up in literally almost no time at all: 3 seconds.
There are 6 preset temperature settings that control an excellent convection heating element. The Firefly 2 comes equipped with a rechargeable/replaceable 7.4v Li-Ion Battery and is constructed from top-quality magnesium alloy. And, on top of all of this, the Firefly 2 also boasts an app, available for iOS and Android, for all the customization you could ever want. Portable, easy to use, nice to look at, and intelligent, the Firefly 2 doesn't leave a lot of room for improvement.
So how does the Firefly 2+ compare to the original Firefly 2? Firefly have kept the things that made the original Firefly 2 excellent, while making small, crucial changes to propel the new model into the stratosphere:
Powerful Convection Heating
There is nothing better than a well-made convection vaporizer for excellent flavor and absolutely zero waste, and the Firefly 2+ delivers
Compact Design

The unit is small and compact, and perfect for a discreet vaping session or for taking anywhere and everywhere
Durable Body

The 2+ has a magnesium alloy body and magnetic lid, making not only small, but deceptively strong and durable
Super Fast Heat up Time

The Firefly 2+ is one of those incredibly rare devices that are able to vape materials in a matter of seconds, and offer delicious vapor instantly
Easy to Use App
The Firefly 2+ has a new and improved mobile app that allows users to have the option of perfect and convenient temperature control, among other things
Versatility
The 2+ vape is capable of not only vaporizing dry herbs, but concentrates as well
Over the original Firefly 2, the Firefly 2+ undoubtedly has a longer lasting battery life and needed to be charged less than the Firefly 2. Furthermore, the overall design has improved, offering a smaller window for the logo, and when the unit is turned on a light shines perfectly through this space for an eye-catching look. And, maybe more important than the other features, the Firefly 2+ is less expensive than that which came before it. Although a newer make, the Firefly 2+ is priced more cheaply than the Firefly 2, exemplifying Firefly's true dedication to creating a product that can be utilized not by the few, but by the many.
The Firefly 2+ Quick Use Guide
So you just purchased your own incredible Firefly 2+ and want to try it out as soon as possible. What do you do?? Follow this quick use guide, is what:
Of course, you'll need a bit of power to get things going. Start my plugging the micro-USB part of the charging cord into the charging dock while the other end plugs into a standard USB charging port. The Firefly 2+ charges quickly whether using a laptop (less than 2 hours) or a wall charger (45 minutes). The device's light will flash blue while charging and turn solid blue when done.
Burn off excess materials
It's recommended that any excess materials that might be left over from the manufacturing process be burned off before actually using your device to avoid inhaling any residues. Hold both buttons simultaneously for 30 seconds until the heat shuts off on its own.
Grind your dry herb
We recommend a medium coarse grind for optimal performance – the goal is to ensure that the dry herb stays put during the vaping process.
Pack your bowl
Open the lid and loosely pack in your material until it forms a small mound. Then gently pack this down and close the lid. The material should be touching the window when the lid is closed.
Take the first draw
Hold the device in one hand with the side displaying the light facing upwards so you can touch both buttons. Hold both buttons simultaneously for three seconds and wait for the light to stop blinking and stay solid green. Continue to hold these buttons during your draw. Then bring the device to your mouth and gently draw!
And that, my friends, is literally all there is to it to get started. As the Firefly 2+ has a convection oven, you will at some point need to stir your material to ensure you get a thorough and even vapor, and to ensure that none of your material gets wasted. After your done, ensure to clean your oven out entirely, and every one in a while it's best to give the device a total clean as well. So venture forth, my friends, and enjoy the simple, beautiful pleasure of this excellent device!
Q3 2019 hedge fund letters, conferences and more
Updated on