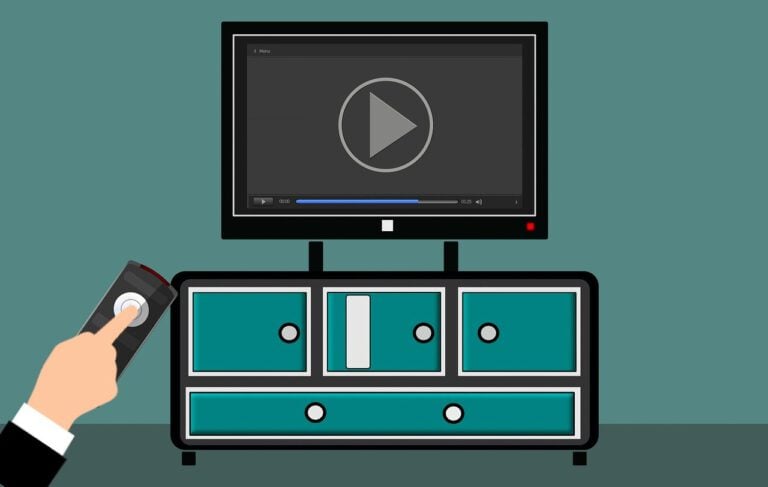 As 2019 comes to a close, the battle for future consumer market share is intensifying on two fronts: 5G and streaming experience and related services.
You've probably heard about the "Race to 5G" and the so-called "Streaming Wars," as competition heats up between big brands like Verizon and T-Mobile and Disney+ and Netflix. But the real momentum behind both trends won't pick up until 2020 and beyond, as the two markets intersect and interact.
The next year will be a battle to see which cellular networks can successfully offer 5G options (and who gets there first), and which streaming services will stay ahead of the curve as new players enter the market.
Robinhood 2021 Conference: Cathie Wood discusses her investment process with Lee Ainslie [Exclusive]
ARK Invest is known for targeting high-growth technology companies, with one of its most recent additions being DraftKings. In an interview with Maverick's Lee Ainslie at the Robinhood Investors Conference this week, Cathie Wood of ARK Invest discussed the firm's process and updated its views on some positions, including Tesla. Q1 2021 hedge fund letters, Read More
Q3 2019 hedge fund letters, conferences and more
So what exactly is 5G and what does it have to do with how your streaming experience is when you Netflix and chill?
Here's what you need to know.
5G and Where We Are Now
5G stands for the fifth generation of mobile network technology and is the successor to 4G/LTE networks.
One of the biggest differences between 4G LTE and 5G is speed. Once the infrastructure is in place, 5G is expected to reach up to 100 gigabits per second, which is 100 times faster than 4G. Combined with other benefits like lower latency, higher capacity, and greater mobility and range, and the hype around 5G becomes clear.
These advances in capability don't just mean you'll have fewer dropped calls and faster Google searches. According to a 2016 report by the FCC, 51% of Americans only have one option for 25Mbps or higher home internet service. 5G will change that.
5G is expected to bring high-speed home internet options to more people around the country—including harder to reach rural areas that have typically been left behind in the past. These developments mean a more connected world, impacting and expanding the gig economy and remote work for people across the country.
As we project farther into the future, 5G gets even more interesting. Virtual reality, high-performance gaming, improved and expanded Internet of Things, and self-driving cars will all rely on 5G.
It's still early days for 5G so for most of us, 5G and its highly-anticipated benefits are still far off—both in terms of cost and technology. While 5G phones have entered the market, the high price tag will prevent most people from jumping on the 5G bandwagon. Most 5G phones will cost you over $1,000 (and some double that).
If you're worried you're missing out, don't fret just yet. The true benefits of 5G haven't been fully realized. 5G requires extensive investment in infrastructure to provide reliable cellular connections—a process that is still in progress. All four major carriers now offer some kind of 5G wireless option, but the service is limited. However, cellular carriers are working hard to bring the potential of 5G to reality in 2020 and beyond.
How 5G Will Impact Your Streaming Experience
One of the first big impacts 5G will have is on the broader streaming experience. 5G means faster downloads, reduced buffering, and uninterrupted connections wherever you go, resulting in a seamless streaming experience.
For example, Disney+ lets you download content on-the-go. As 5G continues to spread and improve, downloading content will be quick and easy, making the entire content experience better.
Since 5G is also expected to make high-speed Internet and streaming experiences more widely accessible (such as in more rural areas), streaming companies will have an even greater market of consumers to tap into and can provide better customer experiences across the board.
Because of the potential of 5G technology, streaming services and cellular carriers have already begun partnering to solidify their place in the battle for dominance in the market.
Cellular partnerships
As 5G services ramped up over the past two years, cellular carriers raced to partner with the biggest names in streaming to offer attractive service bundles to new and existing subscribers:
Verizon partnered with Google, Apple and Disney+
T-Mobile partnered with Quibi and Netflix
ATT&T offers free HBO Now subscription and free access to the streaming service Watch TV
Sprint offers customers Hulu and 6 months free of Tidal HIFI
Although Verizon jumped on the bundling bandwagon later than other carriers, it came out strong this year with partnerships with Google, Apple and Disney+ to bring customers access to YouTube TV, the broad music portfolio on Apple Music, and the Disney properties motherlode (including Pixar, Marvel, and National Geographic). Combined with their competitive pricing and affordable 5G opt-ins for customers in supported networks, Verizon is poised to remain a top contender in the 5G race.
But other big carriers are pulling their weight in streaming gold too. T-Mobile partnered with Netflix early on and recently announced a partnership with the new streaming service Quibi, which will deliver premium bite-size video content for a Millennial audience.
Quibi plans to launch in April 2020 and the service will be part of the T-Mobile offering, giving it a broad distribution platform. Quibi CEO Meg Whitman cited T-Mobile's "impressive 5G roadmap" as a key reason for the new alliance.
Conclusion on the future of streaming experience
The Race to 5G is well underway and it's bringing an array of diverse players and partnerships into the mix. As 2020 approaches, 5G is expected to grow to $31 billion next year to $11 trillion by 2026.
For those battling it out in the Streaming Wars, getting in early is crucial if they want to ensure they get a piece of the 5G streaming pie. But the key players in the streaming wars, such as Netflix and Disney+ don't appear to be going anywhere soon. For now, your Netflix is safe, so feel free to chill.