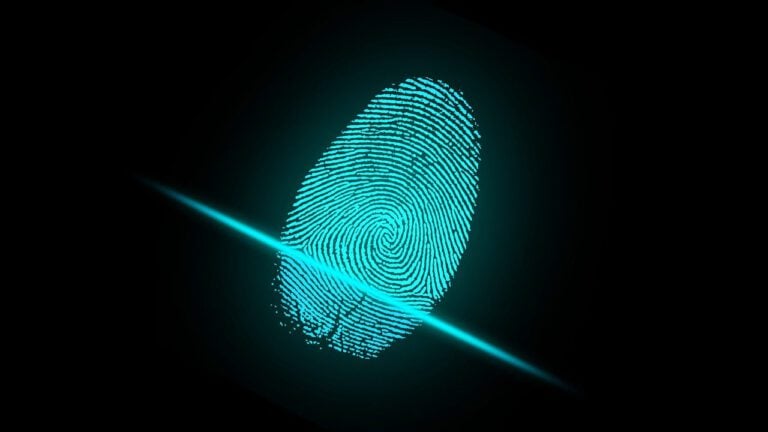 Apple has been rumored to be working on an under-display fingerprint sensor for quite some time, although as expected, the technology didn't make it into this year's iPhone line-up. Now the U.S. Patent and Trademark Office has granted an Apple patent for technology that could be used in an under-display Touch ID sensor. The patent is entitled "Electronic device including sequential operation of light source subsets while acquiring biometric image data and related methods."
Apple patent for under-display Touch ID
As Patently Apple explains, the under-display Touch ID technology uses optical sensors rather than ultrasonic sensors. The broader market has been experimenting with both types of sensors for under-display fingerprint sensors for a while. Samsung used first-generation ultrasonic sensors from Qualcomm for the Note 10 and Galaxy S10, but the handsets ended up being unsecure, as a number of security flaws were reported with the ultrasonic sensors.
The Applet patent describes the under-display fingerprint reader as consisting of a "dielectric cover layer defining a finger sensing surface and at least one optical image sensor below the dielectric cover layer." The technology also includes a number of light sources between the layer and a controller to operate the light sources sequentially while the fingerprint is being read.
Canyon Capital Has Tapped Into The Pandemic Fallout: In-Depth Analysis [Q4 Letter]
Canyon Balanced Funds was up more than 41% net since the end of last year's first quarter. It took about 10 months for the fund to recover from the lows in that quarter, a few months longer than the 2009 rebound after the Global Financial Crisis. The fund has a little over $26 million in Read More
Not the first time this tech has been in development
Apple filed its first patent for under-display Touch ID technology in 2013, according to Patently Apple. That Apple patent was then published in 2015. The company has been developing both optical and ultrasonic sensors for use under the displays of its iPhones, iPads and other devices.
iPhone models which have Touch ID use capacitive touch to read fingerprints, so the technology is different. Apple ditched Touch ID in favor of Face ID in its newest iPhone models. The new MacBook Air and the 13-inch and 15-inch MacBook Pro also use capacitive touch for the fingerprint sensor, 9to5Mac notes.
However, the 16-inch MacBook Pro features an optical fingerprint reader, according to Patently Apple. That could be an early sign that the company is heavily considering going with optical technology for the under-display fingerprint sensor it's developing.
Of course, as with every Apple patent, it's important to note that there's no guarantee that the described technology will ever make it into a finished product.