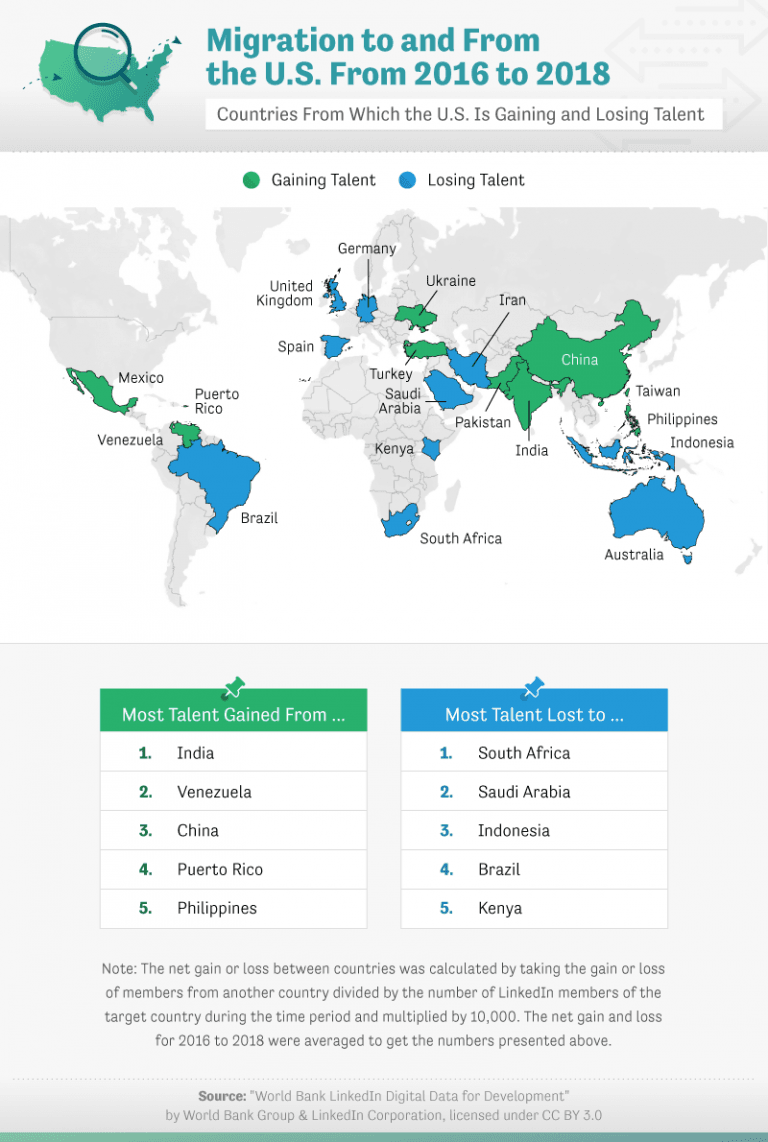 Moving to another city or state is one thing. It takes a massive amount of time and energy to pick up your life, pack into dozens or hundreds of boxes, and re-establish it somewhere else. Now imagine taking that same experience and amplifying it by moving to another country, meet talent migration.
In the same way that moving for a better job opportunity is one of the biggest reasons people relocate domestically, Bayut conducted a survey to understand how people are migrating all across the world, and which industries are playing the biggest role in their move. More specifically, this examination of talent migration (the flow of people and their skills from one region to another) seeks to understand how and why people are moving to and from the U.S. for work, which industries are most impacted, and to take an in-depth look at hospitality, internet, IT, and banking. Here are their findings.
Electron Rises 5.1% Buy Renewable And Infrastructure Stocks: Q1 Letter
Electron Capital Partners' flagship Electron Global Fund returned 5.1% in the first quarter of 2021, outperforming its benchmark, the MSCI World Utilities Index by 5.2%. Q1 2021 hedge fund letters, conferences and more According to a copy of the fund's first-quarter letter to investors, the average net exposure during the quarter was 43.0%. At the Read More
Q3 2019 hedge fund letters, conferences and more
Between 2016 and 2018, the leading country for migration into the U.S. was India. Further research suggests this trend is owed, at least partially, to educational opportunities and financial potential. Venezuela, China, Puerto Rico, and the Philippines also ranked among the countries with the highest volume of migration to the U.S. between 2016 and 2018. In contrast, the U.S. lost the most talent to two regions in particular: South Africa and Saudi Arabia.
Talent migration in venture capital
While talked migrating into the U.S. between 2016 and 2018 was focused around the internet, IT services, and venture capital work; the U.S. primarily lost works concentrated in import and export work as well as the tobacco industry. For every 10,000 people migrating to the U.S. for work, 106 of those people came for jobs in the internet sector. In terms of skill sets, the U.S. predominantly gained experience in artificial intelligence (nearly 1,100 out of every 10,000) and development tools (nearly 680), while losing people with skills in digital literacy and social media.
Among countries seeing talent migration in the hospitality industry, Myanmar, Japan, and Cyprus saw the highest influx of skilled workers while Venezuela and Slovakia saw the highest volume of emigration where residents accepted opportunities elsewhere. In the internet industry, Luxembourg, the U.A.E., and Estonia saw the largest increase in migration for work, contrasted again by Venezuela as the leading country for emigration in this sector. Just as with internet work, this study found IT services were ruled by migration into Luxembourg, the U.A.E., and Estonia.
Zooming in on talent migration to and from the U.A.E., internet jobs, accounting opportunities, and e-learning were the most gained job types between 2016 and 2018, while workers with military experience were the most likely to emigrate elsewhere. Skill sets of software testing and web development  saw the highest growth as well.