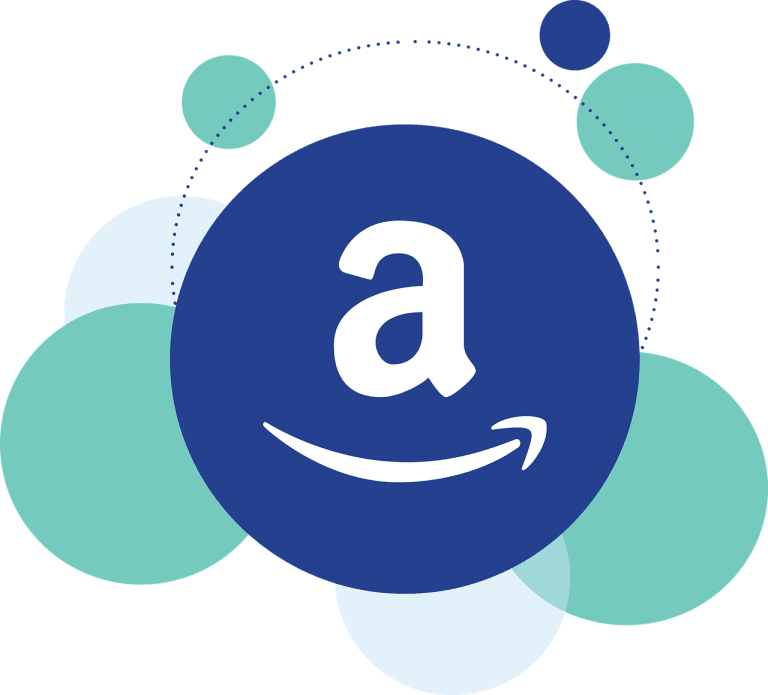 There's a significant fact about Amazon that very few consumers are aware of involving something called project zero. Most of the product sales generated on the site are not made by Amazon at all. For over 20 years, Amazon has used an ever-growing army of third party retailers ("TPRs") to effectuate sales in its online marketplace. These TPRs independently obtain products and then sell them through virtual "storefronts." Most of those products are stored and shipped by Amazon and the company charges its TPRs a fee based on each sale (and sometimes a monthly fee, depending on the type of seller).

In 2019, Amazon CEO Jeff Bezos touted the success of the TPR program in his annual letter to shareholders: "Third-party sales have grown from 3% of [Amazon's total sales] to 58%. To put it bluntly: Third-party sellers are kicking our first-party butt." That's quite a compliment for the TPRs, many of whom are small entrepreneurs just trying to make a buck.
Q3 2019 hedge fund letters, conferences and more
London Value Investor Conference 2022: Chris Hohn On Making Money And Saving The World
Chris Hohn the founder and manager of TCI Fund Management was the star speaker at this year's London Value Investor Conference, which took place on May 19th. The investor has earned himself a reputation for being one of the world's most successful hedge fund managers over the past few decades. TCI, which stands for The Read More
Despite all of the success the TPR program brings to Amazon and the individual 3P retailers who sell there, the program is not without controversy. Amazon has been notoriously slow to police rogue sellers on its site -- both counterfeiters and unauthorized TPRs. This has been a frustrating state of affairs for legitimate brands, who often suffer damage to their reputation along with significant price erosion as a result of these illegitimate sales. All of this has culminated in a war of sorts between brands, TPRs, and Amazon itself.
The Project Zero dilemma
After many years of ignoring complaints from brands about counterfeit products being sold on Amazon, in 2019 the mega-retailer instituted a program called "Project Zero." It was intended to allow brands to self-police counterfeiters on Amazon by giving them the power to remove listings from Amazon that appeared to be marketing counterfeits.
As you might suspect, the project was quickly criticized by Amazon's TPRs, including ASGTG, a professional support group for these retailers. While they claimed to understand Amazon's need to combat counterfeiting, Ed Rosenburg, Founder of ASGTG, took the following position:
 "Many honest sellers that sell goods that are legitimate but are not purchased direct or if even purchased direct, the brand does not allow for selling on Amazon ... These goods pose no danger or harm to the consumer and are many times are a better value to the Amazon Customer … Many 3P sellers have invested millions of dollars in infrastructure, take-out long term commercial leases, have large payrolls, buy goods on credit, (including home equities), pay loads of taxes and insurance and have sacrificed blood sweat and tears to build these businesses."
Project zero and Amazon counterfits
Mr. Rosenburg's position is not without merit. Many of the entrepreneurs operating as TPRs on Amazon are not counterfeiters at all. Nonetheless, they are losing sales due to Project Zero enforcement. What this position ignores, however, is that even TPRs who are selling legitimate, non-counterfeit products can be violating the law. Specifically, if a TPR is not authorized to sell a brand's products on Amazon, the seller could be infringing on the brand's trademark rights.
In reality, scores of TPRs are obtaining legitimate products through illegitimate means such as distributor leakage or purchasing entire lots of expired goods. They obtain these products at far below wholesale pricing. This allows them to turn a profit through sales on Amazon, despite selling far below the manufacturer's Minimum Advertised Price ("MAP"). Because sales on Amazon are typically awarded to the seller offering the lowest price on a product on any given day, these TPRs flourish while the brand watches its pricing erode, its reputation get tarnished, and its relationship with authorized sellers deteriorate.
Brands, understandably, argue that their invocation of Project Zero enforcement against unauthorized TPRs is legitimate. TPRs, on the other hand, feel such enforcement unfairly removes them from the competitive field. So, what can each side do to protect themselves from the Project Zero dilemma?
Brand protection
While the full panoply of brand protection strategies is beyond the scope of this article, brands can go a long way toward protecting themselves against counterfeiters and unauthorized sellers on Amazon by doing the following:
Obtain valid, registered trademarks for products entering the marketplace.
Create tight legal agreements with authorized online sellers that delineate exactly what those sellers can and cannot do when it comes to marketing products, pricing products, and interacting with consumers.
Work with legal counsel to set up "material differences" in the way an authorized retailer would sell their product, as opposed to anyone else (this is important from a trademark law perspective).
Partner with an experienced e-Commerce enforcement team to: (a) continually monitor online activity for indicia of counterfeiting or unauthorized sales; and (b) deploy a rigorous take down strategy once counterfeiters or unauthorized TPRs are identified.
TPR protection
Of course, not all TPRs are illicit sellers. Those operating legitimate sales organizations, however, would be wise to follow these important steps in order to avoid Project Zero enforcement or other e-Commerce enforcement strategies:
Reach out to brands directly in order to become an authorized online retailer.
Seek the advice of an attorney to see if any of their planned sales strategies could be said to infringe upon a brand's trademark rights.
Have their attorney vigorously fight false claims of counterfeiting.
Work directly with brands who have authorized them to make online sales to protect the brand's integrity (selling at or above MAP, honoring money-back warranties, etc.).
TPRs that follow these simple steps will ultimately achieve success in the Amazon marketplace without the hassle of constantly fighting brands over intellectual property issues. Only time will tell whether Amazon will ever get control over its Project Zero dilemma. In the meantime, TPRs can avoid a lot of hassle by simply playing by established rules of trademark law.
Since 2012, eEnforce has become the only online protection and enforcement firm that maintains the legal licensure and capabilities to identify unauthorized sellers down to their EIN or social security number and then legally enforce compliance with a brands trademark. Their unique ability dwarfs the approach of most MAP software companies due to eEnforce's ability to pierce the anonymity of online unauthorized sellers, force their permanent removal, and exposure of their distribution leakages sources within their distribution supply chain. Their proven process and cost efficiency has allowed eEnforce to work with over two-hundred brands that range from Global Fortune 100 brands, to smaller brands expanding their online sales. You can learn more at www.e-enforce.com or contact media@e-enforce.com.
Updated on