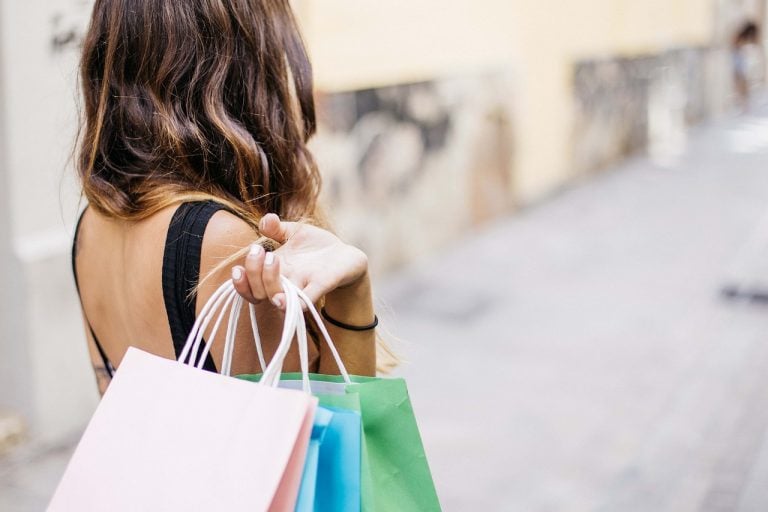 Black Friday and Cyber Monday are undoubtedly the biggest shopping days of the year. Buyers keep their wish list ready as they approach these mega shopping events. However, owing to the plethora of deals, it sometimes gets difficult to locate the best available deals for the products that you are looking for. In this article, we will tell you how to find the best Cyber Monday deals and Black Friday deals this year.
How to find best Cyber Monday and Black Friday deals
Both Black Friday and Cyber Monday are big shopping events. However, they are different in terms of the deals and products that are offered. On Cyber Monday, you will find more tech deals than other categories, while on Black Friday, the deals are on all categories.
On both days, you will find deals from big retailers, such as Amazon, Best Buy, Walmart and Target. Smaller retailers also come up with deals, but it is usually the deals from the biggest retailers that the buyers eagerly wait for.
Peter Lynch: How Investors Can Find Their Edge
Peter Lynch was one of the best growth investors of all time. As the Magellan Fund manager at Fidelity Investments between 1977 and 1990, he averaged a 29.2% annual return. Q1 2021 hedge fund letters, conferences and more The fund manager's investment strategy was straightforward. He wanted to find growth companies and sit on them Read More
Talking of how to find the best Cyber Monday deals (and also Black Friday), the best way is to use a price-tracking site. All you have to do is add your product to that site or a plug-in, and leave the rest to the website. You don't have to take any further action until there is an opportunity to purchase the product that you specified.
Several tracking sites and plug-ins are available online, including both paid and free. Each website has its own way of tracking the price, and some offer other special features. Some of the best ones are discussed below.
Use price-tracking site
CAMELCAMELCAMEL – it tracks the price of the products on Amazon and sends you an alert when the product that you specified reaches the price you want. A point to note is that this site tracks only Amazon, and thus, you will have to refer to other sites to track Walmart, Best Buy and others.
HONEY – similar to the above one, this plug-in also tracks the products that you are interested in, and alerts you when the prices meet your expectations. It works with Amazon and many other big retailers, and you also get the option to add items in the wishlist. Another advantage of this site is that it searches for any codes that could help you save some more money while making the payment.
SLICKDEALS – this site works a bit differently than the above ones. Here, you can create the alerts on the basis of keywords, such as a product name or the retailer's name. You can set it to get alerts for all the deals related to your keyword, or you can use filter options to get only specific deals.
PriceBlink – this browser add-on, along with finding coupon codes, helps you compare prices of the same product with other retailers. For instance, it will alert you if a product that you are checking on Amazon is available for less with any other retailer. This add-on currently supports only Chrome.
PC PART PICKER – this tracking site is for those who want to assemble a PC of their choice. The site alerts you of the deals on Amazon, Best Buy, Newegg, B&H Photo, and more.
Cyber Monday and Black Friday deals: more tips
Now that you know the best way to find the best Cyber Monday deals and Black Friday deals, you can also make use of a few tips that could make your shopping more economical. These tips are:
Use a cash-back service – there are many services that help you earn cashback on top of the discounts that the retailers are already offering. Also, such services may increase the cashback already available to you. Some of the popular cashback services are Mr. Rebates, TopCashback, BeFrugal and Rakuten.
Check price history – deals are everywhere on Cyber Monday and Black Friday, but not all are genuine. You can check if a deal is genuine or not by tracking the price history of that item on that site. You can easily do this with the help of the free browser plug-in, Honey. This tracker shows the price history of products on sites such as Amazon, Best Buy, Kohl's and Walmart.
Talking of how to use price history to your advantage, if a product had been available at a price less than what it is available currently, then there are good chances it would get a further price cut.
One more tip that I have found useful after consulting a few of my friends is, don't wait for Cyber Monday or Black Friday. Retailers start offering the deals way before these two days. So, if you are getting any good deal now, then it is better to make use of it. There is always a chance that the product will go out of stock if you wait too long.