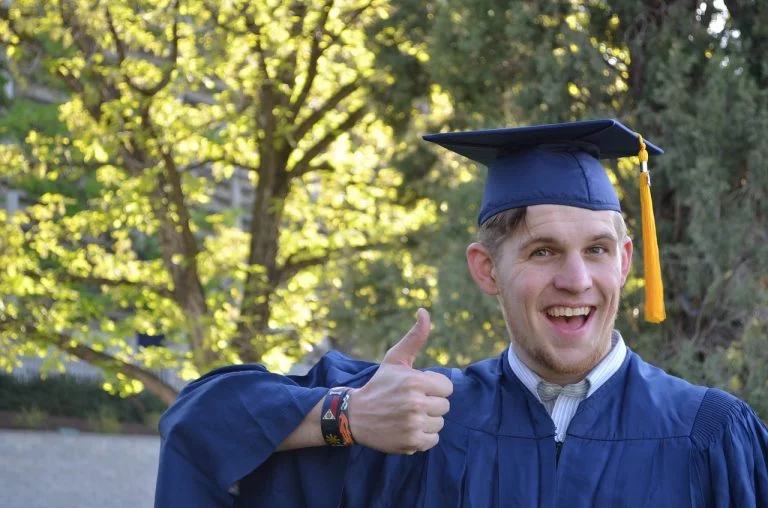 With the latest academic year now underway, a new batch of students will be settling into their lives at university and preparing to begin their studies. And while they may have a number of years ahead of them, it's still a good opportunity to think about what the future if full time work holds.
With university tuition fees in the UK at an all-time high, which courses give you the best chance of employment and which result in the highest future earnings? Is university even worth the money? The data team at Satsuma have crunched the numbers to find out more.
[REITs]
Philip Carret And Warren Buffett: Why Sell If There's Nothing Wrong?
Philip Carret was an investor and founder of Pioneer Fund, one of the first mutual funds in the United States. Carret ran the mutual fund for 55 years, during which time an investment of $10,000 became $8 million. That suggests he achieved a compound annual return of nearly 13% for his investors. Q1 2021 hedge Read More
Q2 hedge fund letters, conference, scoops etc
Which degrees give you the best chance of getting a job after graduating?
By analysing official UK government statistics, Satsuma were able to highlight the subjects most likely to help graduates land a long-term job. With 97.5% entering into further study or sustained employment within the first year of leaving university, graduates in the field of Medicine and Dentistry are the most likely to be in full time work or education after completing their course.
Nursing came in second place, with 92.5% of graduates moving into a full-time job or extra study after completing their course, followed by Veterinary Science, with 93.6%.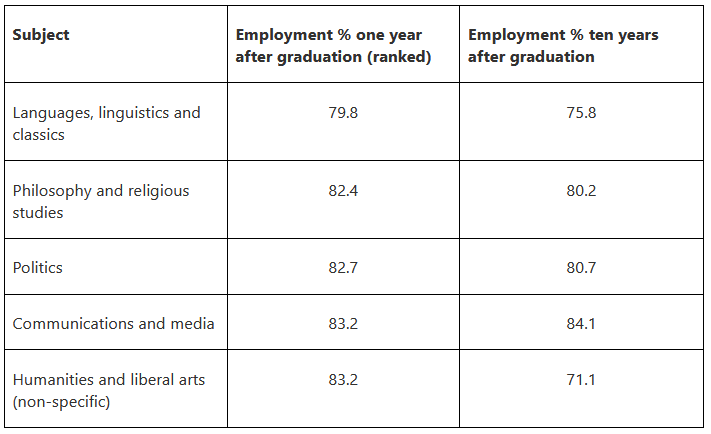 Which degrees are least likely to result in full time work?
At the other end of the scale, students studying Languages, Linguistics and Classics are the least likely to find a job, with just 79.8% of graduates being in full time work or study a year after finishing their course.
Philosophy and Religious Studies was the degree second least likely to result in employment opportunities, with 82.4% of graduates in full time work or study, followed by Politics with 82.7%.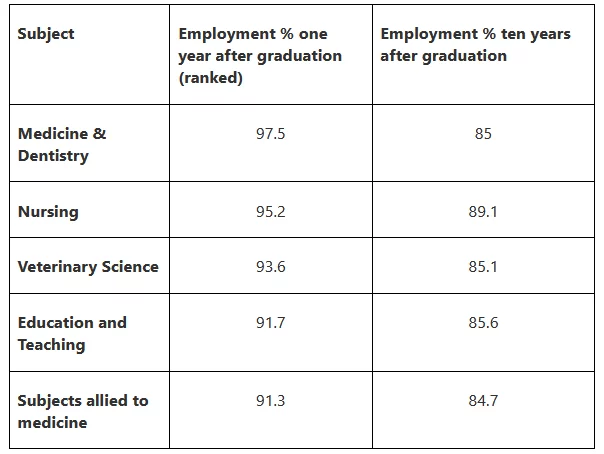 Which degrees pay the most for full time work after graduating?
When it comes to earning the highest salary, medical degrees come out on top again, with the average first year salary for Medicine and Dentistry students coming in at £36,000. Veterinary Science was the second highest paying degree, with an average first year salary of £28,000, followed by Engineering with £26,500.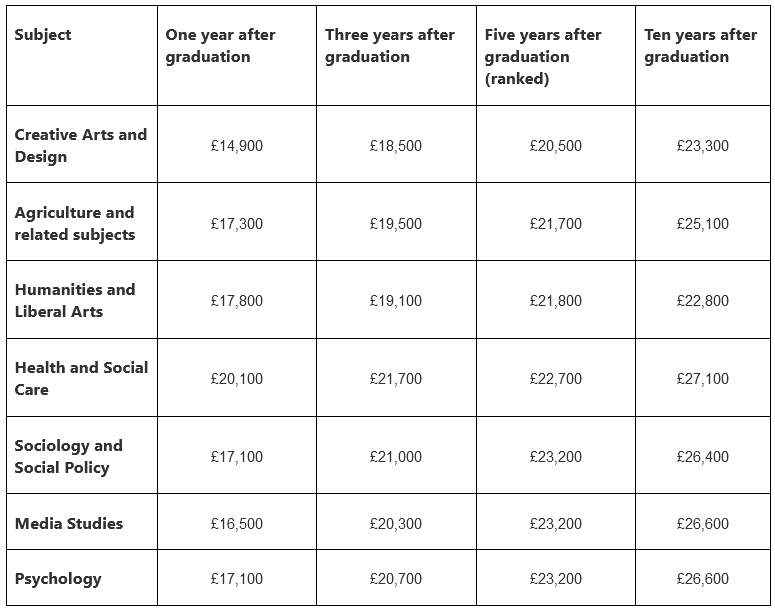 Which degrees pay the least after graduating?
Create Arts and Design students came off worst in the study, with an average wage of just £14,900 one year after graduating. To put that in perspective, that's £7,100 less than the current UK average salary of £27,600.
Sport and Exercise Sciences was the second lowest paying degree, with an average first year salary of £15,800, followed by Communications and Media, with £16,500.
For more information, including which degrees have the highest and lowest wage growth over time, as well as whether your place of birth impacts your employability and future earning potential, head over to the Satsuma website.