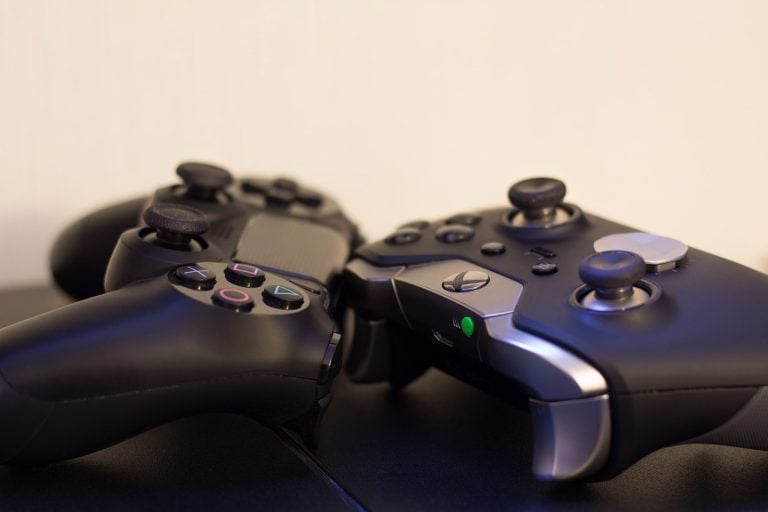 The Xbox Scarlett and PlayStation 5 are both expected to be released in late 2020, and it's anyone's guess which one will be more popular at launch. On paper, the two consoles sound very similar, although the Xbox Scarlett, which some are calling the Xbox Two, may be able to edge out the PS5, based on currently available information. So will Microsoft outdo Sony this time, or will Sony continue to rule the console game?
Sony has outsold Microsoft in terms of console units, with some estimates putting PlayStation 4 sales at about two or more to one against the Xbox One, Polygon reported last year. Earlier this year, VGCharts estimated PS4 sales at about 92.64 million units and Xbox One units at about 41.5 million units, which is about in line with what Polygon reported last year.
We've seen various lists (like this one) suggesting the Xbox Scarlett or PlayStation 5 will beat the other, so it seems like a toss-up for now, but here are some factors which could suggest which one might be the winner.
Investing in the Next Generation of Emerging and Frontier Markets with Maurits Pot
ValueWalk's Raul Panganiban with Maurits Pot, Founder and CEO of Dawn Global. Before this he was Partner at Kingsway Capital, a frontier market specialist with over 2 billion AUM. In the interview, we discuss his approach to investing and why investors should look into frontier and emerging markets. Q2 2021 hedge fund letters, conferences and Read More
For example, based on what Microsoft and Sony have said about the Xbox Scarlett and PlayStation 5, it sounds like the Xbox will have more backwards compatibility. Sony has said the PS5 will support PS4 games, but Microsoft promises that the Xbox Two will support games going all the way back to the original Xbox. This suggests that for gamers who still enjoy older titles, the Xbox Scarlett may be the way to go.
One grey area will be exclusive titles because the Xbox Scarlett and PlayStation 5 will each have their own list of exclusive games. We already know that Halo Infinite will be a launch title for the Xbox Two, so that will certainly help get things rolling out of the gate, but we will need more information about PS5 exclusives before we can really make a ruling on this area. Other Xbox Scarlett exclusives include Forza Horizon 4 and Gears 5.
Microsoft has also acquired a number of major developers in recent years, which suggests the Xbox Scarlett could have quite a significant list of exclusives. Among the studios Microsoft has acquired are Devil May Cry developer Ninja Theory and Sea of Thieves creator Rare.
Microsoft also seems to be ahead of Sony in terms of the release dates for the Xbox Scarlett and PlayStation 5. Microsoft seems pretty set on a holiday 2020 launch, although Sony's commentary has suggested the PS5 might arrive a bit later than the Xbox Two. Again, we won't know anything concrete on this until both companies announce release dates for their consoles.
As far as specs go, the Xbox Scarlett and PlayStation 5 appear to be on even ground. According to IGN, both are expected to run on a custom AMD Zen 2 CPU. Both are expected to have solid-state drives, and both are expected to use custom AMD Radeon GPUs which support ray tracing. Both will have native 4K support and support 8K.