Whitney Tilson's email to investors discussing Tesla articles & red flags, the metals that are key to making the rechargeable batteries; Munger; Investors Burned; Privacy; Wyoming.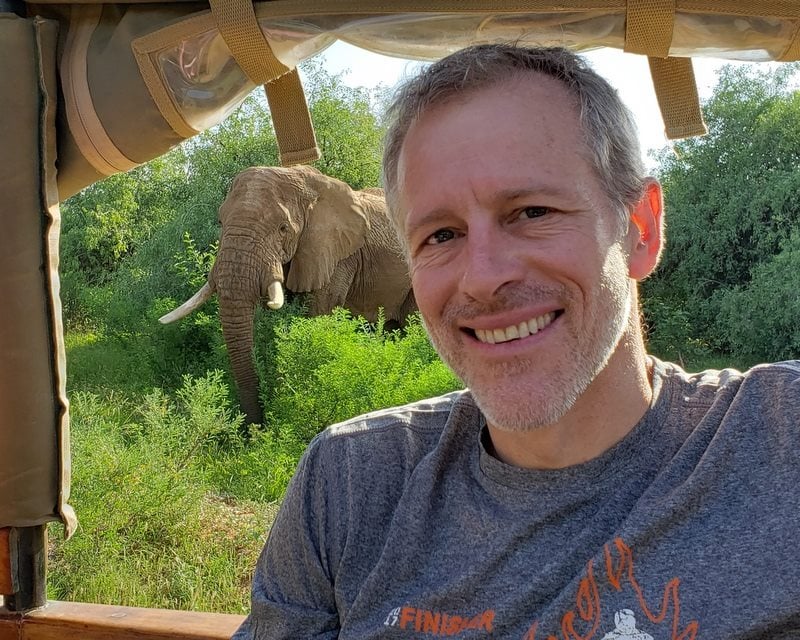 1) A good article on Tesla in yesterday's NY Times (Tesla Swerves on Strategy, Trailed by Growing Doubts), an article in the Financial Times that questions Tesla's real cash balance (How much does Tesla have in the bank?), an article in todays' WSJ (Tesla Faces Backlash in China After Price Cuts), and two smart posts by Harris Kupperman on his blog, Adventures in Capitalism: End Of The Road… and Can't Spell Felon Without ELON.
Odey Falls -2.5% In Q2, Bets On Economic Recovery
The LF Brook Absolute Return Fund lost -2.52% in the second quarter of 2021, compared to a positive performance of 7.59% for its benchmark, the MSCI Daily TR Net World Index. Year-to-date the fund has returned 4.6% compared to 11.9% for its benchmark. Q2 2021 hedge fund letters, conferences and more According to a copy Read More
Q4 hedge fund letters, conference, scoops etc
I'm 99% certain that Tesla's accounting is extremely aggressive and believe there's a ~50% likelihood that outright fraud is occurring. Over the past 20 years, I've studied the financial statements of well over a thousand companies and Tesla is in the bottom 1% by the number of red flags throughout its financials.
2) At the Daily Journal annual meeting on February 14th, Charlie Munger posed a question to the audience about why "best ideas funds" don't work – but didn't give the answer. So my analyst Kevin tracked down when he did give the answer, at the 2017 Daily Journal meeting (posted on this blog):
We'll get the best ideas from our best people and we'll make a portfolio just of our best ideas from our best people. Nothing could be more plausible. They've done it three times and it's failed every time. Now, how would you predict that?
Well I can predict it because I know psychology. When you pound out an idea as a good idea, you're pounding it in. So by asking people for their best ideas they were getting the stuff that people had most pounded in, so they believed. So of course it didn't work. And they stopped doing it because it didn't work. They didn't know why it didn't work because they hadn't read the psychology books, but they knew it didn't work so they stopped. And it's so plausible.
Now, I don't think that's true at Berkshire. I think at Berkshire if you had asked me and Warren for our best ideas, that would have worked, but it didn't work at a place like that with a more conventional manager. By the way, I don't think it would have worked that perfectly at Berkshire. ... But isn't that interesting how that would not have worked?
Related to this, in one of his most famous speeches from June 1995 on The Psychology of Human Misjudgment, which I first transcribed and posted here, Munger riffed on how powerful the commitment and consistency bias is:
....Fourth, and this is a superpower in error-causing psychological tendency: bias from consistency and commitment tendency, including the tendency to avoid or promptly resolve cognitive dissonance. Includes the self-confirmation tendency of all conclusions, particularly expressed conclusions, and with a special persistence for conclusions that are hard-won.
Well what I'm saying here is that the human mind is a lot like the human egg, and the human egg has a shut-off device. When one sperm gets in, it shuts down so the next one can't get in. The human mind has a big tendency of the same sort. And here again, it doesn't just catch ordinary mortals; it catches the deans of physics. According to Max Planck, the really innovative, important new physics was never really accepted by the old guard. Instead a new guard came along that was less brain-blocked by its previous conclusions. And if Max Planck's crowd had this consistency and commitment tendency that kept their old inclusions intact in spite of disconfirming evidence, you can imagine what the crowd that you and I are part of behaves like.
And of course, if you make a public disclosure of your conclusion, you're pounding it into your own head. Many of these students that are screaming at us, you know, they aren't convincing us, but they're forming mental change for themselves, because what they're shouting out [is] what they're pounding in. And I think educational institutions that create a climate where too much of that goes on are...in a fundamental sense, they're irresponsible institutions. It's very important to not put your brain in chains too young by what you shout out.
And all these things like painful qualifying and initiation rituals pound in your commitments and your ideas. The Chinese brainwashing system, which was for war prisoners, was way better than anybody else's. They maneuvered people into making tiny little commitments and declarations, and then they'd slowly build. That worked way better than torture.
3) There are some great lessons to be learned here. What could have been a more certain bet than "cobalt and lithium, metals that are key to making the rechargeable batteries used in electric vehicles and smartphones?" Yet the stocks have been obliterated: Investors Get Burned After Betting on Electric-Car Metals. Excerpt:
Investors who piled into electric-car metals can't seem to catch a break.
Markets from stocks to crude oil have staged a comeback in 2019 after a tumultuous stretch at the end of last year. But cobalt and lithium—metals that are key to making the rechargeable batteries used in electric vehicles and smartphones—are missing out on the rebound across risky assets.
Cobalt prices have fallen more than 30% in 2019 to their lowest level in two years, according to figures from commodity-price provider Fastmarkets through Feb. 6. Meanwhile, a lithium price index published by Benchmark Mineral Intelligence dropped for the 10th consecutive month in January to a multiyear low.
The descent in both markets is a reversal from 2017, when investors sent prices soaring as they anticipated a wave of demand would lead to supply shortages. The slump is the latest sign that once-hot trades can quickly change as major players in a sector shift their behavior in ways investors can't predict.
4) Another great piece of investigative journalism by the WSJ. Just when I thought I'd heard it all about scummy, obvious, outrageous violations of privacy... Apps Send Sensitive User Information Directly to Facebook. Excerpt:
Millions of smartphone users confess their most intimate secrets to apps, including when they want to work on their belly fat or the price of the house they checked out last weekend. Other apps know users' body weight, blood pressure, menstrual cycles or pregnancy status.
Unbeknown to most people, in many cases that data is being shared with someone else: Facebook Inc.
The social-media giant collects intensely personal information from many popular smartphone apps just seconds after users enter it, even if the user has no connection to Facebook, according to testing done by The Wall Street Journal. The apps often send the data without any prominent or specific disclosure, the testing showed.
It's good to see that, in response to this story, New York's Department of Financial Services is investigating: New York Requests Documents from Facebook, Apps on Data Sharing.