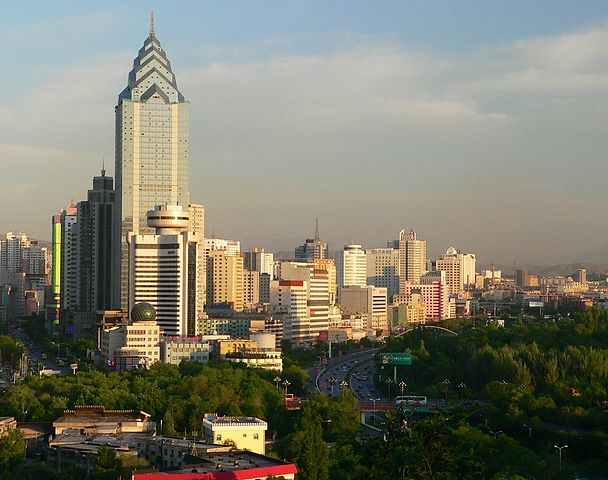 A meeting to chart the course for China's economic policy going into 2019 has wrapped up in Beijing. The annual Central Economic Work Conference laid out the policy priorities for the year ahead, including the full throttle pursuit of high-quality manufacturing and a finely tuned fiscal policy.
China's Economic Planners Chart Course At Central Economic Work Conference
Q3 hedge fund letters, conference, scoops etc
Greenlight Capital Full Q2 2021 Letter: Einhorn Thinks Inflation Is Here To Stay
David Einhorn's Greenlight Capital returned -2.9% in the second quarter of 2021 compared to 8.5% for the S&P 500. According to a copy of the fund's letter, which ValueWalk has reviewed, longs contributed 5.2% in the quarter while short positions detracted 4.6%. Q2 2021 hedge fund letters, conferences and more Macro positions detracted 3.3% from Read More
Transcript
A road map for China's future economic development taking a consistent stance on major policies. Chinese senior officials charting the course for the nation's economy. In 2019 China will continue to receive a proactive fiscal policy and prudent monetary policy. It also emphasizes that monetary policy should strike and appropriate balance between tightening and loosening to ensure reasonably ample equality while proactive fiscal policy should be stronger and more efficient. The measures are part of government's efforts to foster high quality development while stabilizing financial sector. Experts say the nation's economy may face greater downward pressure in the new year but at its no need to be pessimistic won't be facing some radical changes on policy or on the internal environment.
I think that's good news. Despite all these difficulties I think the government still have a lot of cars. Hence for instance we still have some more room to lower the required rate of reserve.
Lower interest rates and seven tasks will be prioritized for next year's economic development including pushing for high quality development of manufacturing sector. Forming a stronger domestic market. Speeding up reform of economic structure and promoting comprehensive opening up a meeting also for a larger skilled tax cuts and reducing administrative fees.
Tax costs will not only improve profitability. These private companies be able to increase the funding and the financing ability of these businesses but also promote or boost the efficiency of the government.
The meeting also point out that Chinese steel in an important period of strategic opportunity adding the country needs to take changes as speed up transformation of economic structure.
In truth the abilities of scientific innovation and deep and tenacious opening up and reform discussion Canada's future economic policy.
As a result of the central economic work conference meet our powers here in Beijing says the chief economist of the way to China in Hong Kong we invited Hong how the managing director and head of research from Volcom International in Washington D.C. trun who is a former senior official of the Institute of International Finance and the AI and as a welcome to the three of you guys I want to start with you is the shining bowings as you see it throughout the outcome of this year's annual economic conference.
Yeah a few things. First of all I think the conference has recognized there's a pressure on economic deceleration I think continues precisely because that the conference has pledged to use countries seek legal matters. In other words just a more decisive fiscal tools and potentially monetary easing and to cushion economic downturn potentially. And of course external shocks. And more importantly I think the conference has also emphasizing importance of implementation of the trade unions of the trade talks to China the United States.
Hollande go to you now about your take away from the central economic conference.
Yeah I think the meeting really we emphasize the challenges ahead. You know and also emphasized that China has a necessary policy tools to deal with the uncertainties. And also I think the meeting with you what had happened in 2018 has been a challenging year.