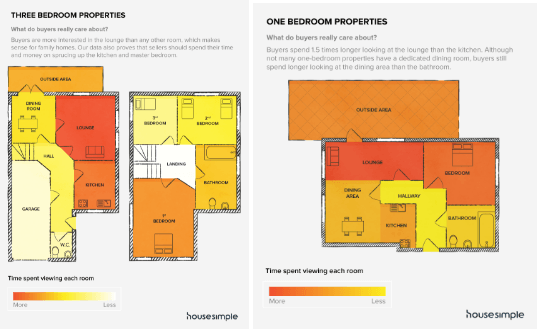 HOUSE HUNTERS CARE MORE ABOUT THE LIVING ROOM THAN ANY OTHER ROOM IN THE HOUSE
When people put their homes in the market, they want to know how to sell it faster and how to get the most value from their property. There are so many useful tips that suggest that neutral colours, good smells and the right lighting can help sellers to achieve these goals.
Experts also suggest that bathrooms and kitchens are what tend to make buyers offer more. To prove the veracity of this theory, online real estate company HouseSimple.com has conducted a study of 1,000 house hunters to find out what rooms really help to sell a home.
ValueWalk's March 2021 Hedge Fund Update: Klarman, Loeb, Reddit And Much More
Welcome to our latest issue of issue of ValueWalk's hedge fund update. Below subscribers can find an excerpt in text and the full issue in PDF format. Please send us your feedback! Featuring Seth Klarman and Dan Loeb's investment in Intel, losses and profits from Reddit's frenzy, and an analysis of hedge fund pay. Q4 Read More
The results of the online study are surprising: HouseSimple found that home buyers actually spend more time looking at the lounge than any other room.
In a three-bedroom house, house hunters typically spend 1.5 times longer looking at the living room than the kitchen. For one-bedroom properties, the living room is just as important, but the next most attention-worthy room is the bedroom, rather than the kitchen.
Although not many one-bedroom properties have a dedicated dining room, buyers still spend more time looking at their dining area than the bathroom.
Source: https://www.housesimple.com/blog/what-do-house-buyers-really-care-about
Alex Gosling, CEO of HouseSimple.com, says: "When selling your home online, we recommend making the living room the focal point of your listing, with plenty of photographs that reflect a warm, homely feel."
The result of this study is great news for anyone thinking about investing in a big bathroom or kitchen renovation before selling their home.
Instead, Gosling advises people to prioritize low-cost tactics to showcase a home in the best possible light, whether that's opting for neutral decor or simply removing clutter before a viewing.                  
One of the biggest surprises from the study was that no matter the size of the home, the outside area in a property – whether that's a front garden, back garden or patio – is a generally bigger deal breaker than the bathroom.
At the end of the day, a tidy living room can be the difference between a property that sells and one that lingers on the market. Therefore, consider modernizing the décor of your living room with neutral shades and painting the walls before putting your property in the market.
HouseSimple experts also suggest that home owners should always include professional photography in any online listing. "We know that house hunters spend around 20 seconds looking at property listings with photographs," says Gosling. "It doesn't sound like much, but it's better than the two seconds they spend looking at ones without images."
With that in mind, make sure to clear out your living room before putting your home on the market. Make it as bright and welcoming as possible without going over the top and get the best possible pictures of every room. "Listings with professional photographs also sell 50% faster and 39% closer to the asking price than listings without them, so it's worth the extra time and effort to get them right," says Gosling.