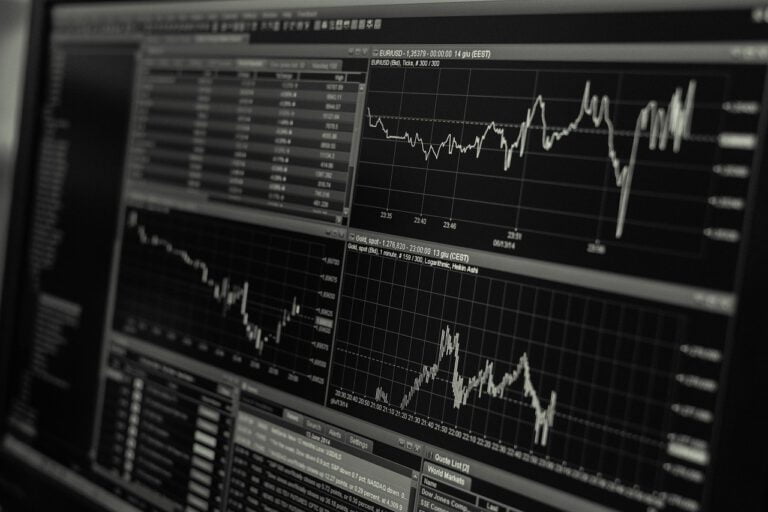 What's New In Activism
Effissimo Capital Management slammed Toshiba's leadership for not doing enough to address the governance deficiencies flagged in a recent independent report.
Q1 2021 hedge fund letters, conferences and more
Last week, a probe into Toshiba's 2020 annual meeting found that the company, together with the industry ministry, effectively colluded to exert control over foreign shareholders with the final aim of fending off a board bid by Effissimo and another one by 3D Investment Partners. The report, which concluded that the meeting was not conducted in a fair manner, "gives sobering insight into dysfunctional corporate governance," said Effissimo in a Thursday statement.
Fund Manager Profile: Kris Sidial Of Tail Risk Fund Ambrus Group
A decade ago, no one talked about tail risk hedge funds, which were a minuscule niche of the market. However, today many large investors, including pension funds and other institutions, have mandates that require the inclusion of tail risk protection. In a recent interview with ValueWalk, Kris Sidial of tail risk fund Ambrus Group, a Read More
After the report was published on Friday, proxy advisers Glass Lewis and Institutional Shareholder Services came out with recommendations against five Toshiba directors, including Chairman Osamu Nagayama, slated to run for another term at this year's annual meeting. In an emergency meeting on Sunday, Toshiba's board dropped Junji Ota and Takashi Yamauchi from its 2021 slate and announced the impending departure of another two senior executives. But Effissimo suggested Toshiba should have pulled all three audit committee members and said not doing so "serves as a reminder that it is unwilling to hold the board members accountable."
Activism chart of the week
So far this year (as of June 15, 2021), 57% of Japan-based companies publicly subjected to activist demands were targeted by domestic activists. That is compared to 74% during the same period last year.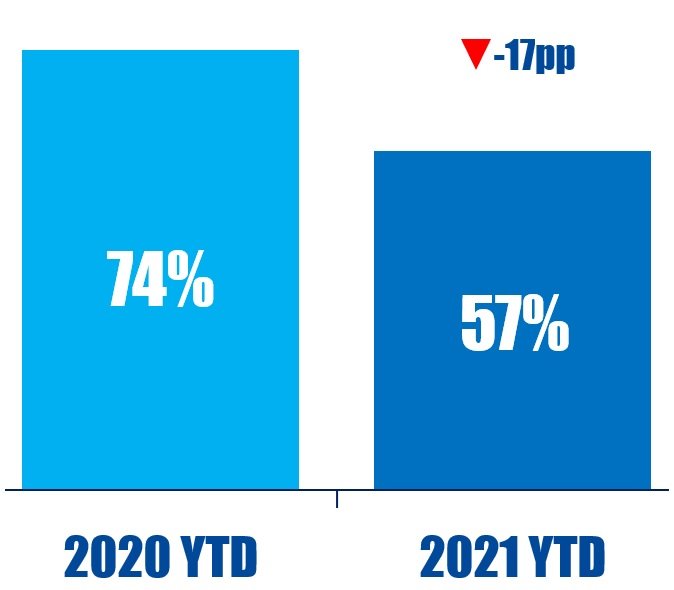 Source: Insightia (Activist Insight Online)
What's New In Proxy Voting
The Interfaith Center on Corporate Responsibility (ICCR), As You Sow, and James McRitchie filed a complaint in the U.S. District Court on June 15, challenging the higher shareholder proposal filing threshold approved by the U.S. Securities and Exchange Commission last year.
The investors argue that the rule amendments "significantly undermine shareholder rights" and are "arbitrary, capricious, and not in accordance with law." In September, the regulator amended Exchange Act 14a-8, replacing the ownership threshold to submit a shareholder proposal, which required holding at least $2,000 or 1% of a company's stock for at least one year, with three alternative thresholds: $2,000 of the company's stock for at least three years, $15,000 for two years, or $25,000 for one year.
Under the amendment, proposals must get at least 5% support in the first year, 15% in the second, and 25% in the third in order to be resubmitted within a five-year span, up from the previous thresholds of 3%, 6%, and 10%, respectively. It will apply to any proposal submitted for a shareholder meeting held from January 1, 2022, onward.
"The new rule guts the existing shareholder proposal process, which has long served as a cost-effective way for shareholders to communicate their concerns to management," said Josh Zinner, CEO of the ICCR, in a press release.
Proxy chart of the week
So far this year (as of June 22, 2021), average support for golden parachute proposals at U.S.-based companies is 87.3%. That is compared to 80.9% during the same period last year.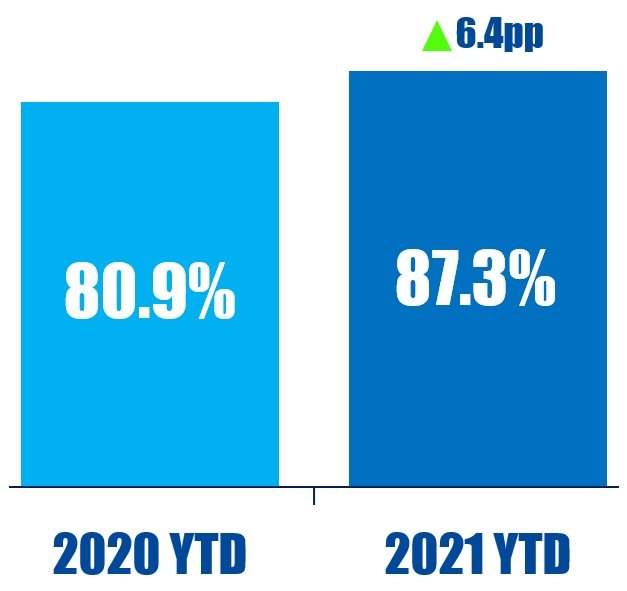 Source: Insightia (Proxy Insight Online)
What's New In Activist Shorts
A year after its initial critiques, White Diamond Research published another report on Wrap Technologies (NASDAQ:WRAP), claiming the company's revenues will decline next quarter and slamming its trial program with the Los Angeles Police Department (LAPD). In a June 7 report, White Diamond said the LAPD extended its pilot program for the BolaWrap technology, which "humanely restrains" resisting subjects from a distance, but was only used once in a six-month period.
White Diamond said revenues will fall following comments made by Wrap CEO Tom Smith regarding expected near-term headwinds to the company's growth in a recent earnings call. Wrap Chief Financial Officer Jon Barnes agreed with Smith. "Our revenue growth could fluctuate materially quarter to quarter, especially international revenues where our inability to travel, logistic challenges, and government shutdowns have delayed sales," said Barnes.
The short seller also claimed that Wrap will "likely be dropped from the Russell indexes" later this month, which would lead funds that track those indexes to sell the stock. White Diamond initially targeted Wrap last June, saying the company's only product lacked mainstream attraction and was "mostly impractical in the real world."
Shorts chart of the week
So far this year (as of June 18, 2021), no U.K.-based companies have been publicly subjected to an activist short campaign, down from six in the same period last year.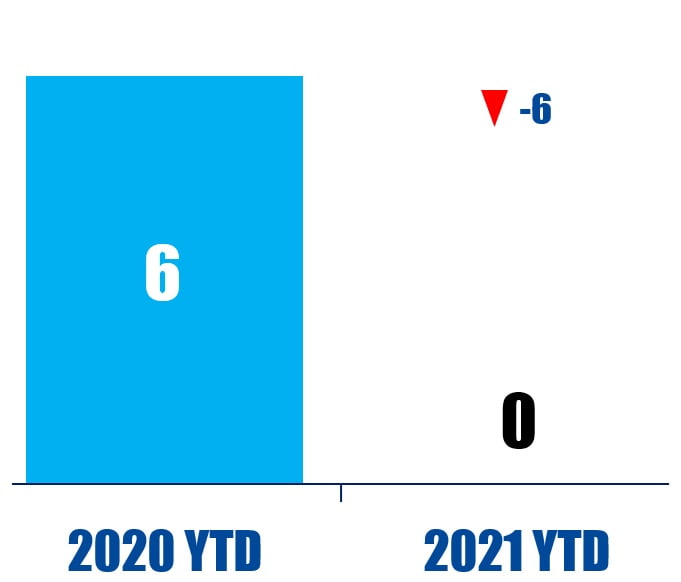 Source: Insightia (Activist Insight Shorts)
Quote Of The Week
This week's quote comes from Coast Capital's James Rasteh as part of our in-depth The Trend article, which took the top spot as our most-read piece last week.
"ISS takes whatever the company says as fact and everyone follows what ISS says. The whole corporate governance process in Europe is broken." – James Rasteh