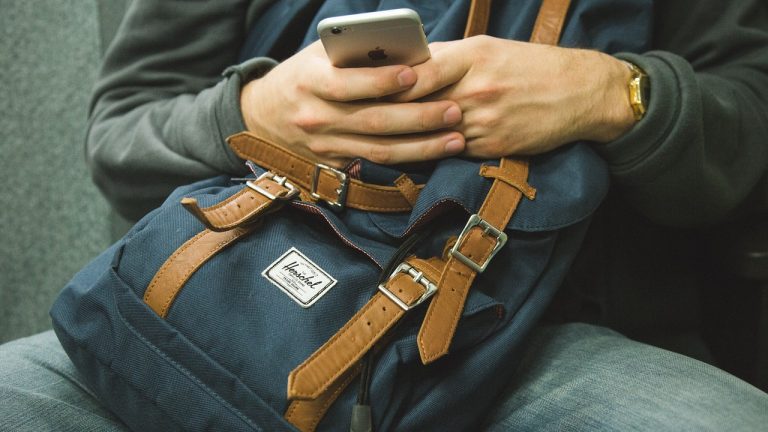 Last week Apple launched its new video-streaming service, called Apple TV Plus. With the service, Apple makes a push into the original programming involving several high-profile names like Spielberg, Reese Witherspoon, Oprah, J.J. Abrams and many more. The company allows you to watch Apple TV Plus on iPhone, other Apple devices and even on some smart TVs and streaming boxes.
Apple TV Plus: all you need to now
Before we detail how to watch Apple TV Plus on iPhones and other devices, it is important to know what the video streaming service has to offer.
Apple TV Plus is seen as an important part of the company's push to create a robust service revenue stream. The company already offers several subscription services, such as Apple News Plus, Apple Arcade, Apple Music, and iCloud storage. Now with Apple TV Plus, the company aims to make its services even more diverse and reach more audiences.
Short-Seller Spruce Point Highlights Its Latest Canadian Consumer Short: Saputo
Reputed short-seller Spruce Point Capital Management released its latest short report this week. The firm is shorting Canadian dairy and grocery manufacturer Saputo. Spruce Point chief Ben Axler believes the company is entering a phase of declining growth and highlights the financial stress and growing challenges he sees it facing, not only in Canada but Read More
Apple's TV service costs $4.99 per month (or a $49.99 annual plan) in the U.S. (AU $7.99 in Australia and £4.99 in the UK). There is a family sharing plan as well, where up to six family members can share an Apple TV Plus subscription. Each member needs to use their separate Apple ID to use the service.
Some of the major shows that the service offers are See (starring Jason Momoa) and The Morning Show (starring Jennifer Aniston). The service is currently available in over 100 countries.
Talking of the devices on which you can access this service, the list includes iPhone (running iOS 12.3 or later), iPod touch (running iOS 12.3 or later), iPad (running iPadOS), Mac (running Catalina), and Apple TV (both 4K and HD running tvOS 12.3). Further, you can access the service on 2018, 2019 and newer Samsung TVs as well. You can also access the service on Roku and Amazon Fire streaming boxes.
If you don't have a compatible device, you can also watch Apple TV Plus on a Safari, Firefox or Chrome browser. As of now, there is no information when (or if) the service will be accessible on Android devices.
How to watch Apple TV Plus on iPhone
You can easily watch the service for free, provided you purchased an Apple device recently. If you purchased a new iPhone, iPad, Apple TV, Mac or iPod touch on or after September 10, you will get free access to the Apple TV Plus for a full year. This offer is valid on the devices purchased from Apple or an Apple authorized reseller, and even on the purchase of the refurbished models.
To watch Apple TV Plus on iPhone and other Apple devices for free, sign in with your Apple ID and launch the Apple TV app. Your Apple device should be running the latest OS version and you may need to update the Apple TV app (if not updated) as well.
Once you open the updated app, you will see a button for a free one-year subscription. Tap the button and then follow the on-screen instructions to set the video streaming service.  It must be noted that the subscription will automatically renew after a year. So it is recommended that you set a reminder to cancel the subscription before the year-long promotion runs out, provided you don't want to continue with it.
Additionally, if you have an Apple Music student subscription, you can also get the TV service for free. You can get the service bundled with your Apple Music service, meaning you get both of the services for just $4.99.
To know more about the free offer, visit this link.
How to watch on non-Apple devices
On most non-Apple devices, you will have to access Apple TV Plus through the Apple TV app. The Apple TV app is available on Roku and Amazon Fire TV devices, and also on Samsung Smart TVs. Going forward, the app will also come to smart TVs from LG, Sony and Vizio. Some smart TVs, however, support AirPlay 2, so if the Apple TV app is not available for your TV, you can easily send Apple TV Plus from the iPhone to the TV screen.
It must be noted that most of these devices have access to the app's basic features only – streaming shows from Apple TV Plus. For example, there is no option for Fire TV users to buy anything through the app, while both Roku and Fire TV don't have access to AirPlay. Additionally, only Apple devices get access to Dolby Atmos and Dolby Vision streams.
As said above, if you don't have access to the Apple and non-Apple devices, you can access Apple TV Plus through the web as well. To access the service, you will have to login at http://tv.apple.com using your Apple ID. The supported browsers are Chrome, Firefox, and Apple's own Safari.
You can also refer to the below video for more details on Apple TV Plus.