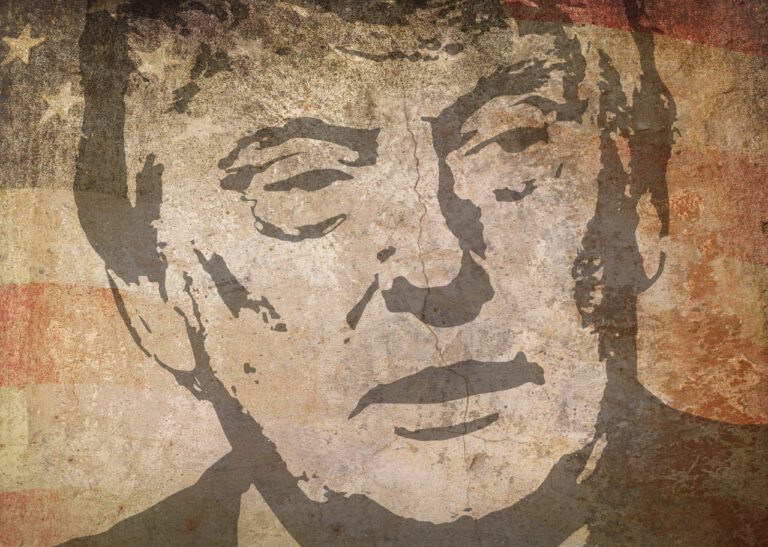 The October surprise has a long tradition in American presidential politics — usually a last-minute trick pulled off by the embattled incumbent desperate to win reelection. In 2016, we had two major surprises, the second of which probably threw the election to Donald Trump.
Q2 2020 hedge fund letters, conferences and more
October's Surprises
On October 7th, The Washington Post released the infamous "Access Hollywood" video, in which Trump discussed in graphic detail how he enjoyed sexually assaulting young women. He later claimed it was just "locker room talk," and never actually happened.
Gates Capital Management Reduces Risk After Rare Down Year [Exclusive]
Gates Capital Management's ECF Value Funds have a fantastic track record. The funds (full-name Excess Cash Flow Value Funds), which invest in an event-driven equity and credit strategy, have produced a 12.6% annualised return over the past 26 years. The funds added 7.7% overall in the second half of 2022, outperforming the 3.4% return for Read More
Three weeks later, in a letter to Congress, FBI Director James B. Comey, disclosed that potentially damaging e-mails had been found on a computer owned by the husband of Hillary Clinton's top assistant, Huma Abedin. Considering the closeness of the election, this October surprise probably changed the outcome.
There will surely be some surprises launched by President Trump's campaign this October, and possibly by Joe Biden's as well. But this year's September surprises will be extremely hard acts to follow.
The First Surprise Of September: Disparaging Veterns
In the September issue of The Atlantic Monthly, editor-in-chief Jeffrey Goldberg disclosed that President Trump had disparaged American servicemen and women who died in combat as "suckers and losers," citing multiple anonymous sources. A few days later, veteran Fox Newswoman Jennifer Griffin corroborated some of the sources. Trump's reaction? He demanded that she be fired.
Goldberg also contended that Trump tried to ban wounded veterans – especially amputees—from military parades on the grounds that they would detract from these festive activities.
The next September surprise was the release of eighteen audio recordings Trump had made with Bob Woodward, for Rage, a book he was writing about Trump's presidency. These recordings made very clear that the president was well aware of the potential deadliness of the coronavirus by early February. But he not only chose not to inform the American people for fear that this would cause a panic, but did not order taking any countermeasures to prevent its possible spreading. He himself marveled that the virus was five times as deadly as the common flu, which Trump acknowledged, killed about 25,000 Americans each year. In addition, he knew that because the virus was airborne, it had the potential to spread very rapidly.
So our president knew back then that we could soon have a pandemic on our hands, and he not only kept this knowledge from the American people, but he left our nation utterly unprepared when the pandemic roared out of control in late March.
Trump Paid Just $750 In Taxes in 2016 And 2017
Finally, we come to the third surprise of September – the disclosure by The New York Times that Trump, a purported multibillionaire, paid just $750 in federal income tax in 2016 and 2017, and nothing in fifteen of the twenty preceding years.
In addition, he owed over $400,000,000 in personal loans, which will come due during the next four years. How much of this was owed to foreigners? And if he were reelected, what leverage would these foreigners have over the president of the United States?
No wonder Trump has so vehemently refused to make his income tax returns available, as did every other major presidential candidate since Richard Nixon. What was he hiding? That several of his businesses were hemorrhaging cash? That he wasn't such an astute businessman after all? That he was beholden to foreign lenders? Or simply that he paid less federal income tax than most Americans?
Each of these alarming three disclosures will surely cost Trump very dearly at the polls. And now that October has arrived, perhaps we can look forward to still more surprises.