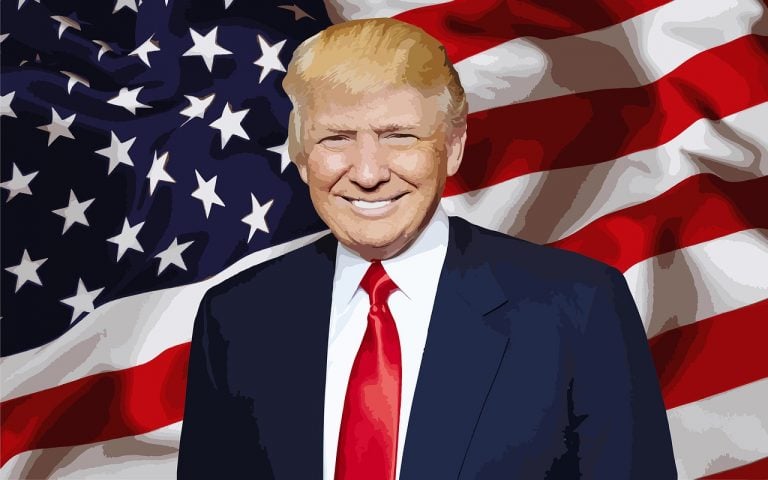 Donald Trump, as the world knows him, is a man of his sanctions and tariffs. And after a myriad of trade tit-for-tat, the US president is planning to impose or rather, reimpose, the tariffs on steel and aluminum imports from Brazil and Argentina.
Trump has been warning for a while now that the two countries have been pursuing a "massive devaluation of their currencies" which made the US farmers' conditions worse. The inflated real and peso have boosted Brazilian and Argentinian exports since the goods became a lot cheaper.
However, the latter are defending their positions, claiming that they too are worried about the inflation and are doing as much as they can to improve the situation. The presidents of both countries have expressed their enthusiasm for meeting with Mr Trump and seeking a reasonable way out of this impasse.
Gates Capital Management Reduces Risk After Rare Down Year [Exclusive]
Gates Capital Management's ECF Value Funds have a fantastic track record. The funds (full-name Excess Cash Flow Value Funds), which invest in an event-driven equity and credit strategy, have produced a 12.6% annualised return over the past 26 years. The funds added 7.7% overall in the second half of 2022, outperforming the 3.4% return for Read More
Imposing tariffs beyond steel and aluminum ever since he became president
Ever since Trump was elected the president of the United States, or even before that – in his presidential campaigns, he has always stressed the importance of the US production – including farming, heavy or light industry, or anything else. Trump blamed the US' partners for subsidizing their national production and distorting international trade.
From 2017 and his very first sanction initiative "global safeguard tariffs" – a 30% tariff on all solar panel imports, excluding Canada, and a 20% tariff on washing machine imports – Trump has both explicitly or implicitly hit the US allies or competitors with various trade restrictions.
In the US-China trade war framework, which has been going on for more than two years now, Trump has imposed a total of $550 billion tariffs on Chinese goods. The People's Republic of China is considered the biggest competitor for the US and therefore, Trump is doing as much as he can to take an upper hand in this rivalry – be it banning the US companies to cooperate with the Chinese colleagues, restricting Chinese steel and aluminum imports, or anything else.
Steel and aluminum sanctions of 2018
And this is the framework that Brazil and Argentina happened to fit in. In 2018, Trump imposed tariffs on 25% steel and 10% aluminum imports from its trade partners with the concerns of national security. However, the international community had a pretty strong opinion about Trump's decision, so he had to make some exceptions. Besides, many US manufacturers are also heavily dependent on steel and aluminum imports.
And at that time, Brazil and Argentina made it to that list of exceptions. They agreed to take every measure at their disposal to battle the rampant inflation of their currencies caused by internal political and economic chaos.
As for the actual trade dependency of those countries, the US Department of Commerce lists the country at the top of Brazil's biggest steel customers. Steel export accounts for 3.7% of Brazil's total exports in 2018, making it the 10th largest exporter of this resource.
Trump's decision to hit the two countries with heavy sanctions comes, as always, in the form of a tweet. And it was quite unexpected to everyone since he officially excused both Brazil and Argentina from those tariffs.
Both of them have been trying to battle high inflation rates for two years now. In that time, the governments and the central banks have intervened on many occasions to somehow reverse the declining currency values. Brazil's real, for example, has reached its record-breaking low as a result of the reduced trust in the country's economy.
US farming crisis
As it turns out, the mere attempts from the two governments aren't apparently enough for Trump. That's why he retaliated with heavy-duty sanctions on steel and aluminum imports last year.
However, the world also made a comeback with responsive sanctions on US farm exports. Even China, in a "framework" of the US-China trade war, has responded with tariffs on US farm exports that stem from the government subsidies of the tech industries – Huawei's case is a famous example of this backlash.
As a result of these retaliatory measures, in 12 months from October 2018, almost 24% of the US farmers have gone bankrupt, reports the American Farm Bureau Federation. Now, nobody's claiming Trump isn't interested in the wellbeing of the US farmers but another important factor contributing his tariff decisions is the fact that the rural farmers are important supporters of the Republicans and Trump, more specifically.
And their critical economic conditions, even more, so that ¼ of them are even going bankrupt, is a terrible background for his re-election campaign in October 2020. Trump has to somehow reverse this trend in farm bankruptcies and restore US farmers' faith in himself and the GOP, in general. However, many economists and analysts argue that the method that he has chosen isn't exactly effective in achieving this end result.