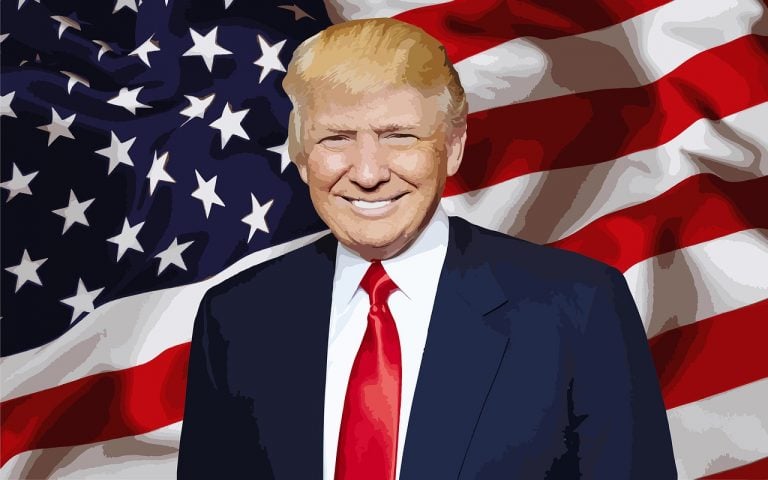 Canadian Prime Minister Justin Trudeau and other world leaders seemed to be talking about Donald Trump on the first day of the NATO summit. Unsurprisingly, the U.S. president wasn't very happy about it, especially given the nature of the comments. The general takeaway seems to be that other world leaders no longer take President Trump seriously.
Talking about Trump behind his back
According to multiple media outlets, Trump called Trudeau "two-faced" after he was heard ridiculing him behind his back at the NATO summit.
The Canadian Broadcasting Corporation shared a short video in which Trudeau appeared to be talking about Trump with other world leaders. He was speaking to U.K. Prime Minister Boris Johnson, Princess Anne, French President Emmanuel Macron and Dutch Prime Minister Mark Rutte. In the video, Trudeau was commenting on one of Trump's press conferences and his team's reactions to the announcement at the press conference.
One Of The Original Quants Has Still Not Lost His Touch With A 121% Return In 2020: In-Depth Profile Of Robert Zuccaro
Robert Zuccaro has been using quantitative investing strategies since before quant funds existed. In fact, he started one of the earliest quant funds at Axe-Houghton in 1978, 10 years before Morgan Stanley introduced its first quant fund. Q4 2020 hedge fund letters, conferences and more Zuccaro has been researching the correlation between earnings growth and Read More
.@JustinTrudeau, @EmmanuelMacron, @BorisJohnson and other VIPs shared a few words at a Buckingham Palace reception Tuesday. No one mentions @realDonaldTrump by name, but they seem to be discussing his lengthy impromptu press conferences from earlier in the day. (Video: Host Pool) pic.twitter.com/dVgj48rpOP

— Power & Politics (@PnPCBC) December 3, 2019
Johnson and Macron laugh at Trudeau's comments. Although he did not mention the U.S. president by name, the context does suggest that he was talking about Trump. Macron also fact-checked Trump's ISIS claims publicly, and Johnson steered clear of the U.S. president because he didn't want to risk losing the general election this month.
Trump responds to Trudeau
During a press conference on Wednesday, Trump told reporters that Trudeau was "two-faced." He also called the Canadian prime minister "a very nice guy," adding that he believes Trudeau was not happy about being "called out on the fact he's not paying 2%." He was referring to his previous comments to Canada in which he urged the country to spend 2% of its gross domestic product on defense.
Trump has been outspoken about what other countries are paying toward NATO's defense budget. He feels the U.S. is paying too much compared to what other countries are paying. The alliance announced last week that the U.S. won't have to pay as much, while Germany will pay a greater share.