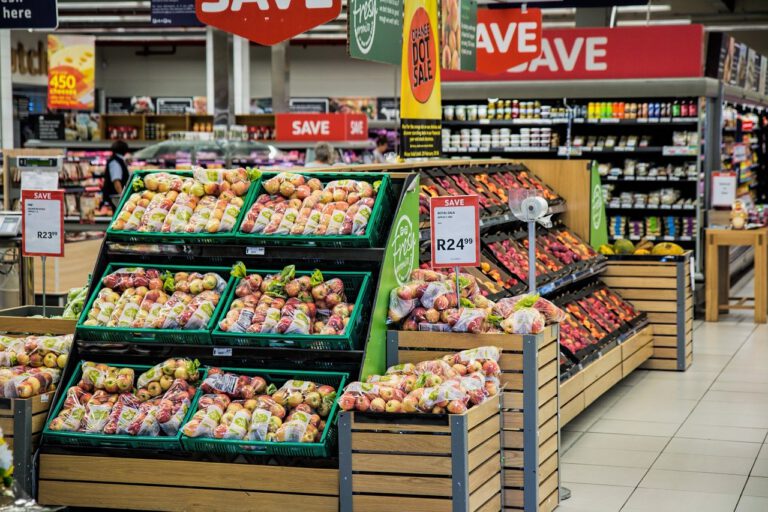 Commodity trading firms are primarily in the business of transforming commodities in space, time and form. They do this by performing core functions – logistics, storage and processing. Big commodity trading firms have the power to influence the commodity markets they trade in. If you also plan to invest in then, then detailed below are the top commodity trading firms (both public and private).
Q3 2020 hedge fund letters, conferences and more
Top commodity trading firms by market cap
Following are the top public commodity trading firms on the basis of market cap:
Gates Capital Management Reduces Risk After Rare Down Year [Exclusive]
Gates Capital Management's ECF Value Funds have a fantastic track record. The funds (full-name Excess Cash Flow Value Funds), which invest in an event-driven equity and credit strategy, have produced a 12.6% annualised return over the past 26 years. The funds added 7.7% overall in the second half of 2022, outperforming the 3.4% return for Read More
Olam International
Founded in 1989, it is a leading food and agri-business. The company employs about 87,600 full-time, seasonal and contract employees. Olam operates over 180 processing facilities and has innovation centers. The company also has a packaged foods business, which allows it to market its brands directly to the people in Africa. It was founded in Nigeria and is headquartered in Singapore.
As per the company, its purpose is to "Re-imagine Global Agriculture and Food Systems."
Wilmar International
Founded in 1991, Wilmar is headquartered in Singapore and is Asia's leading agribusiness group. Also, it is among the biggest listed companies (in terms of market cap) on the Singapore Exchange. The company deals in edible oils refining, oil palm cultivation, sugar milling and refining and oilseed crushing. Also, it manufactures consumer products, biodiesel and fertilizers, specialty fats, flour and rice milling.
"Through scale, integration and the logistical advantages of its business model, Wilmar is able to extract margins at every step of the value chain, thereby reaping operational synergies and cost efficiencies," the website of the company says.
Bunge
It was founded in 1818 by Johann Bunge as an import-export business in a single city. The company has now expanded across oceans. Bunge deals in oilseeds, grains, sugar, ethanol, wheat and corn. It manufactures ingredients that serve as input for food companies, as well as sells fertilizer in North and South America.
"Connecting farmers and consumers globally, Bunge brings food and feed products from where it's produced to where it's needed," the company says about its business.
Archer Daniels Midland
Founded in 1902 by George A. Archer and John W. Daniels, ADM started as a linseed crushing business. Now, the company manufactures and sells corn sweeteners, flour, vegetable oil, biodiesel, protein meal, ethanol and other value-added food and feed ingredients. It has its headquarters in Minneapolis, Minnesota.
ADM describes itself as: "We're a global leader in human and animal nutrition and the world's premier agricultural origination and processing company."
Glencore
It is one of the biggest traders of metals, minerals and oil. The company was founded in 1974 and is headquartered in Baar, Switzerland. Glencore has worldwide activities in the production, refining, transporting, sourcing, processing, financing, supply and storage of metals and minerals, energy products and agricultural products. It employs about 160,000 people globally.
As per the company, its purpose is to "responsibly source the commodities that advance everyday life."
Top private commodity trading firms
Above we discussed the top five public commodity trading firms. Detailed below are the top private commodity trading firms on the basis of revenue:
Koch Industries
Founded in 1940, the company is headquartered in Wichita, Kansas. It is among the largest privately held companies in the U.S. The company deals in refining chemicals and biofuels, commodity trading and services, fertilizers, minerals, polymers and fibers and more.
"From life's basics to tomorrow's technological breakthroughs, it's our job to create and innovate a wide spectrum of products and services that make life better," the company says about its role.
Cargill
Founded in 1865, Cargill is known for its agribusiness. It is also a major player in energy, foodstuffs, biofuels production, steel and salt. The company serves customers and communities in 70 countries/regions and employs about 155,000 employees.
"We bring food, agricultural, financial and industrial products to people who need them all around the world," the company says.
Mercuria Energy Group
Founded in 2004, the company has grown into one of the biggest integrated energy and commodity trading companies globally. Mercuria is majorly a physical trader of energy products, such as crude oil and its products. Its product portfolio includes gasoline, fuel oil, natural gas, coal, biodiesel, distillates, naphtha and electricity. It trades oil and other commodities from Geneva, London, Singapore, Shanghai and Houston.
Trafigura
Founded in 1993, Trafigura has its headquarters in Singapore and Geneva. Trafigura is primarily an energy company, but it also focuses on non-ferrous metals trading and shipping.
The vision of the company is "of an increasingly interconnected and prosperous world where physical commodities pass seamlessly from their points of origin to points of need."
Vitol Group
Founded in 1966, it is the world's biggest physical oil and gas trader. The company trades more than eight million barrels of crude oil and products on a daily basis. Vitol ships over 350 million tonnes of crude oil annually and controls about 250 supertankers and other vessels to move oil to other parts of the world. It also deals in other commodities, such as sugar, metals and grains.
"We sit at the heart of global energy flows, moving energy from source to customer quickly, responsibly and cost-effectively," the company says.