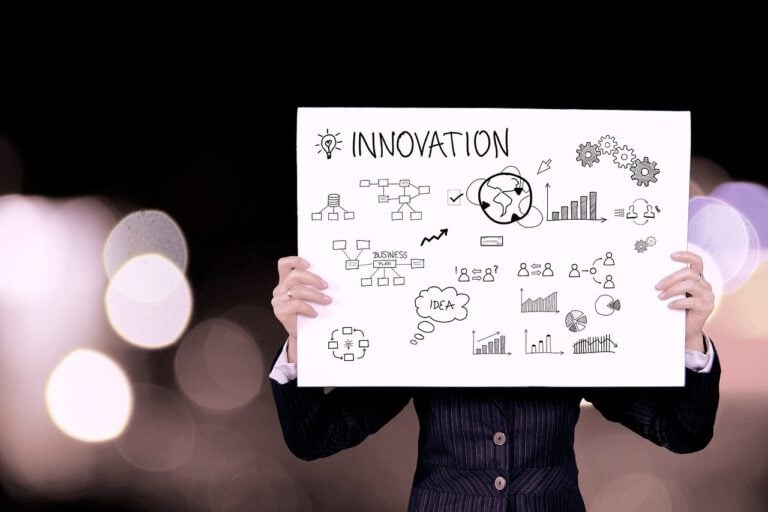 Innovation is one of the most powerful forces driving growth and prosperity in the world. Despite a slowing global economy, low productivity growth, and trade war tensions, the worldwide R&D expenditure continues to rise steadily. Bloomberg has published its 2020 Innovation Index, ranking 60 of the world's most innovative countries. Let's check out which ones made it to the top 10.
To compile the 8th annual Bloomberg Innovation Index, the publication began by analyzing more than 200 economies. It scored them on a scale of 0-100 based on seven metrics including R&D spending, manufacturing, and concentration of high-tech public companies. It removed from the list countries that didn't provide data on at least six of the seven metrics.
Innovation was one of the hottest topics at the at the World Economic Forum in Switzerland earlier this month. Bloomberg's 2020 ranking sheds light on the pace of innovation in different countries.
Voss Capital is tapping into the affordable housing shortage
The Voss Value Fund was up 11.6% for the second quarter, while the Voss Value Offshore fund gained 11.2% net. The Russell 2000 returned 4.3%, while the Russell 2000 Value gained 4.2%, and the S&P 500 was up 8.5%. Q2 2021 hedge fund letters, conferences and more Year to date, the Voss Value Fund is Read More
Japan, which used to be among the most innovative countries on the planet, has dropped to 12th place this year from 9th spot in 2019. China jumped one spot to 15th. Chinese companies are filing more patents now than ever before. On the other hand, New Zealand was the biggest loser, falling five spots to 29th due to a decline in value-added manufacturing performance.
10- France
France retains its spot from last year. The country is home to many of the world's largest corporations. It was ranked 2nd, only behind the US, in terms of the concentration of high-tech public companies. France also did particularly well in patent activity, but lagged behind in manufacturing.
9- United States
The United States was ranked 1st when Bloomberg published its first Innovation Index in 2013. But it has been slipping through the rankings. Despite being a global leader in patent activity and the density of high-tech public companies, the US occupied 9th spot with a total score of 83.17. The US is home to many of the world's most innovative companies including Amazon, Google, Microsoft, and Apple.
8- Denmark
The Danish government actively supports entrepreneurship and innovation. Denmark ranked 1st for researcher concentration, 6th for productivity, and 7th for R&D efficiency. The country offers a high quality of life, an excellent education system, and advanced healthcare facilities, which help it attract international talent.
7- Finland
Finland has slipped from 3rd place in 2019 to 7th this year. It hasn't topped in any of the seven categories, but has done well across the board. Finland was forced to industrialize itself after the Second World War. The country has since transformed itself into a major global economic and innovation hub.
6- Israel
Israel has slipped from 5th spot in 2019 to 6th in 2020. The country is home to many of the world's most innovative startups. Israel ranked 1st for R&D intensity, 2nd for researcher concentration, and 5th in terms of the density of high-tech companies. However, it lags behind in tertiary-education efficiency, manufacturing, and productivity.
5- Sweden
With a score of 85.50, Sweden occupied the 5th spot. The country has consistently performed well in terms of researcher concentration, R&D intensity, and the density of high-tech public companies. It is held back only by relatively lower productivity and manufacturing. According to the investment firm Atomico, Sweden has the second highest concentration of billion-dollar companies per capita.
4- Switzerland
Besides France, Switzerland is the only country to have retained last year's spot on the list. The wealthy, landlocked country might not have a Silicon Valley of its own. But it's much better than others when it comes to researcher concentration, R&D intensity, and manufacturing. Switzerland is home to giants like Novartis, ABB, Roche, and Nestle.
3- Singapore
Singapore has made an improvement in nearly every category, which helped it jump from 6th place in 2019 to 3rd spot in the latest ranking. It was ranked 1st for tertiary-education efficiency, 2nd for manufacturing , 4th for productivity, and 5th for patent activity. It is also home to globally-renowned educational institutions such as the National University of Singapore.
2- South Korea
Last year's most innovative country has slipped to 2nd place in 2020. It missed out on the top spot by a small margin. South Korea ranked 2nd for R&D activity, 3rd for manufacturing, 4th for the density of high-tech companies, and 5th for researcher concentration. The country is held back by its relatively lower productivity. South Korea is home to giants like Samsung, LG Electronics, and Hyundai.
1- Germany
Bloomberg has named Germany the most innovative country on the planet. The country's positive rankings in researcher concentration, density of high-tech companies, manufacturing, patent activity, and R&D intensity helped it secure the top spot. Germany's automobile and chemical sectors are the biggest sources of innovation. The country is home to Bayer, Siemens, Daimler, and Volkswagen.