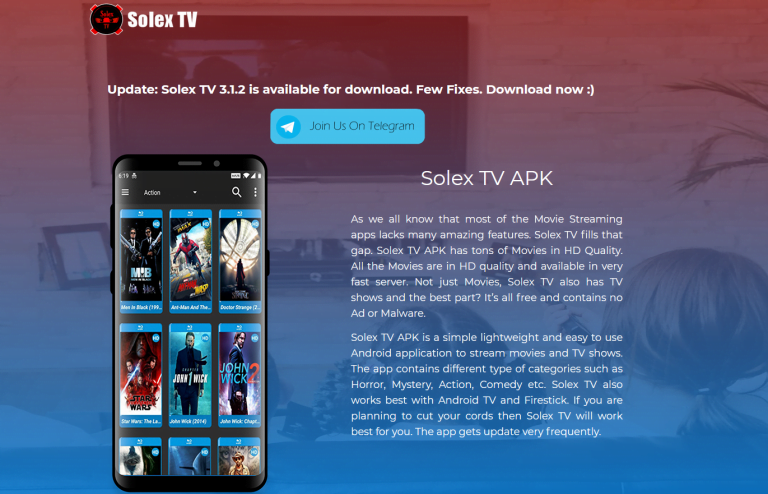 Online movie and TV show streaming has taken over the internet by storm, especially thanks to services like Netflix, Hulu and others. Nowadays, you can find dozens of both paid and free streaming apps, although not all of them are free. The hunt for illegal streaming platforms intensified recently calling out legal issues, and one of them is the Solex TV app that abruptly shut down with nothing but a message left behind.
With legal actions on the internet becoming more and more prominent, many illegal services suffered from being closed down. The Solex TV app is not the only one, with Kodi Addon and Build repositories being closed down recently, as reported by TorrentFreak. The legal trouble has gone so far that @KODIUKTV shared a tweet explaining the legal troubles that are going on due to this repo and add-on.
We took our website offline 10days ago closed our repo and the builds due to legal demands against us.

Engine No. 1's Jennifer Grancio Talks Exxon And Current Opportunities In Value

ESG and sustainability remain hot topics in the world of investing, and activists are taking up positions in behemoths like Exxon Mobil. Engine No. 1, a sustainability-focused fund, ran a successful proxy campaign against the oil giant and won three board seats. At MarketWatch's Best New Ideas Money Festival last week, Jennifer Grancio of Engine Read More

We will say more when we can bring the site back up safely. But the builds & repo will not be back nor will we host any add-ons anymore for anyone.

Stay tuned. #KODIUKTV

— KODIUKTV ? (@kodiuktv) 13 November 2019
Now, a group of Reddit users noticed that the Solex TV app has also become unavailable, due to copyright and other legal issues. For those who don't know, Solex TV is a free Android app that streams movies and TV shows free of charge and frequently updates its offers with new titles and episodes.
There is not much information available to the users of this app, but due to the reports on the discussion platforms like Reddit, it's likely that the developers of the app were caught offering illegal content being streamed which caused the app to shut down. The app is blank with a pop-up update screen that suggests users install a legal app like Netflix and Hulu and enjoy legal on-demand TV shows and movies.
"Please use legal apps like Netflix and Hulu! We have closed down due to legal issues! My server has been getting with [sic] copyright notices! There is nothing more for me to do! Use legal apps!" the update of the developer reads.
It's worth noting that the update text is visible only when users open the app, but not when you visit the official website. That said, users may still be able to download the APK.
Given this notice, the future of Solex TV app seems gloomy, and it's still unclear whether the developer plans to leave more notices or a more detailed update regarding the copyright issues the app has been facing. It's also still unknown who's behind the legal issues that caused this app to get shut down.
Online streaming services are currently on the hunt for streaming illegal content, meaning that the government and ISPs around the world are taking the illegal streaming market very seriously. Streaming platforms have taken mirror torrent sites overnight, with content being more accessible, not requiring a download and available in different settings, which made watching much easier than visiting traditional torrent search engines.
With threats and website censorship being so frequent and intensive, we would recommend to our readers to also use legal software and apps to avoid trouble down the road.