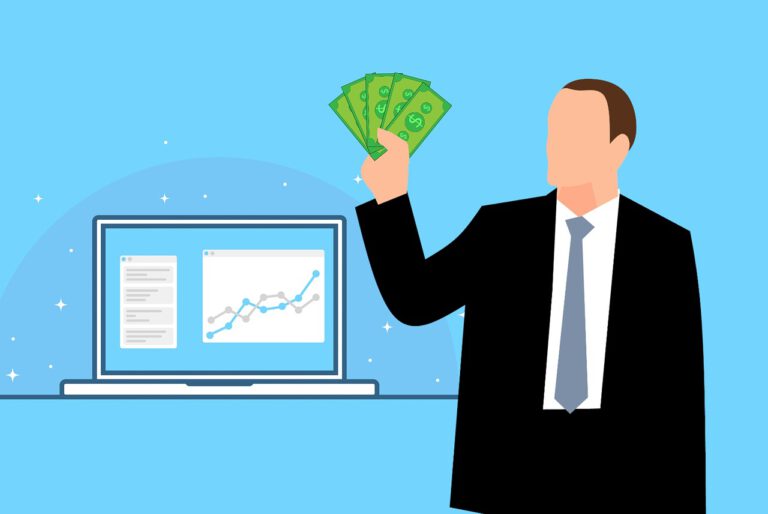 As financial stewards of our companies, CFOs oversee functions ranging from fundamental tasks such as financial reporting to corporate and financial strategy. Whether you subscribe to the more traditional Milton Friedman model of shareholder value or the more modern approach of Edward Freeman in considering all stakeholders, all of the areas we manage ultimately are critical in providing value to shareholders.

Q4 2020 hedge fund letters, conferences and more
Creating value for our investors requires an intentional focus on the strategies and operations that promote long-term performance and success while managing the ups and downs that affect next quarter results. As the CFO of Herbalife Nutrition, one of the world's largest nutrition companies, I can share that we focus on the following core areas to support our ongoing track record for growth and maximizing shareholder value.
London Value Investor Conference: Joel Greenblatt On Value Investing In 2022
The first London Value Investor Conference was held in April 2012 and it has since grown to become the largest gathering of Value Investors in Europe, bringing together some of the best investors every year. At this year's conference, held on May 19th, Simon Brewer, the former CIO of Morgan Stanley and Senior Adviser to Read More
Companies without a clear vision that defines their purpose and direction often fall prey to chasing short term vs. building long-term success. Successful companies have a well-articulated strategy based on an easy to absorb vision that extends from the C-suite throughout the entire organization, and externally to all its stakeholders. As a result of this vision, the company has a reliable roadmap for investment and a brand identity can be formed to build a relationship with consumers, vendors and communities. It not only provides guardrails for employees in where to focus and invest, but also sharpens prioritization in what activities not to pursue. Highly capable companies have a deep bench of talented employees that will always have "good" ideas; however, a clear vision ensures that those "good" ideas are all aligned for the greater good.
Ownership Of Mission Critical Operations
Understanding mission critical operations and investing behind those activities provides intangible benefits that can often become realized in times of crisis.  In 2020, the pandemic laid bare the fragility of the global supply chain. Years ago, Herbalife Nutrition identified the strategic benefit of having more control over sourcing, manufacturing and distributing the lifeblood of our company - our product. We spent nearly ten years and more than $300 million to create a world-class self-manufacturing capability, including investments in facilities, research and quality assurance tools. And, we've invested greatly in people, with more than 300 scientific leaders in the nutrition space.
Had we only been focused on the short-term results, the cost of this initiative would have been prohibitive.  But a long-term commitment in providing our consumers high-quality product yielded a return on investment that made sense.  Further, the benefits of having a self-manufacturing capability during 2020 allowed us to respond quickly to the ever-changing global supply chain challenges during the pandemic and to maintain production when our consumers demanded our product more than ever.  This was critical to our success during 2020 and it is unlikely we would have posted record setting results had we not made this investment years ago.
Every business leader's economic goal is to create value for shareholders. If we are entrusted with the responsibility of creating shareholder value, we must know how to make decisions that deliver a return on their investment. If a company has available cash and has exhausted the opportunity to make investments that return value on that investment consistent with the company's value proposition, companies find themselves with excess cash.  In such circumstances, returning the excess cash to the company's owners in the form of share repurchases or dividends is prudent. Despite share repurchases being called into question in recent years, a share repurchase program provides more flexibility than a dividend policy in balancing cash flow needs versus returning excess cash – particularly for a growth company whose timing of investments can be more difficult to predict.  Further, a share repurchase program better enables a company to adjust its ability to manage cash needs as macroeconomic conditions, such as a pandemic, increases uncertainty in cash liquidity needs.  Herbalife Nutrition prudently adheres to this - having returned approximately $6 billion in capital to shareholders since 2007.
As we head into 2021, we begin to imagine what the world will look like, act like, and be like post-pandemic. It is critical as CFOs to evaluate how our companies fared during the pandemic, determine the true lessons of 2020 and prepare and think through future crisis scenarios.
It is critical to consistently perform independent stress tests on our strategic plans. This involves exploring what moves we want to perform internally to execute against our respective visions and to strengthen our core capabilities which ultimately drive shareholder value.  One thing is exact: those who invest in and focus on their long-term value proposition will have a competitive edge and be better prepared not just for life after the pandemic but also for the next crisis.
Article by Alex Amezquita, CFO, Herbalife Nutrition
Updated on