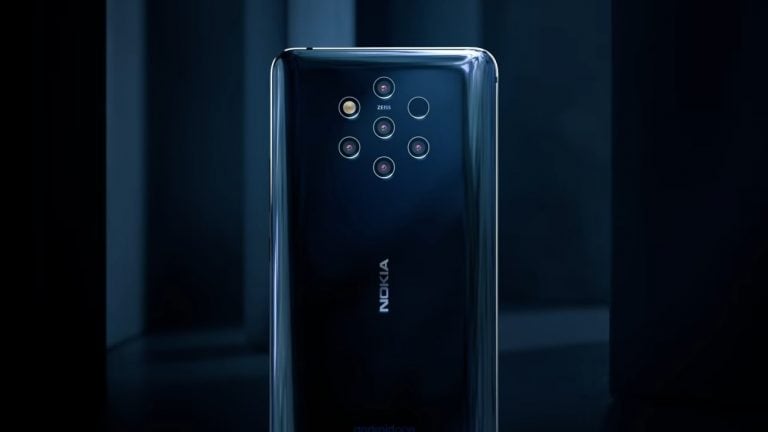 The Nokia 9 PureView was the first phone to sport five camera lenses on the back. Clearly, the penta-lens camera means this smartphone is designed to be a heavy hitter in photography. However, it's missing a key feature that has become a mainstay on cameras included in flagship smartphones. On the Nokia 9 Pureview, night mode will not be making an appearance.
Night mode initially promised on the Nokia 9 PureView
The Nokia 9 PureView was announced at this year's Mobile World Congress and released on Feb. 8. Since then, those who have bought the phone have been waiting for some important camera updates, including the addition of a night mode.
Nokia management said in October that night mode would be added as part of the Android 10 update, but when the update arrived, it was not included. Naturally, fans were curious about what happened to night mode, since it had been promised as part of Android 10, so they tweeted at Nokia Mobile to get an update.
Here Is What Electron Capital Told It's Investors On A Recent Call [Exclusive]
Electron Capital Partners returned 10.3% net for August, pushing its year-to-date returns into the green at 10%. The MSCI ACWI was down 3.9% for August, bringing its year-to-date return to -18.8%, while the S&P 500 was down 4.2% for August, which brought its year-to-date return to -17%. The MSCI World Utilities Index lost 1.8% for Read More
Nokia Mobile later tweeted that the camera updates would "be available soon." That was earlier this month, so it seemed as if night mode would still be added to the Nokia 9 PureView.
Hi there, the updates for the camera will be available soon. Please stay tuned on our social channels because it will be worth the wait.

— Nokia Mobile (@NokiaMobile) December 5, 2019
However, PiunikaWeb spotted a new tweet from Nokia management which confirms that the promise of night mode being added to the Nokia 9 PureView has been broken. Someone tweeted at HMD Global Chief Product Officer Juho Sarvikas to ask about night mode for the smartphone, and the short answer is that the camera module was designed in such a way that adding it is not possible.
Hi dOrso, due to the camera subsystem design, we can not leverage "low light algorithm" on top of the fusion of that the system already does. In other lighting conditions, if you get a .jpeg result you don't like, keep .dng (raw) capture on and revisit it in Lightroom.

— Juho Sarvikas (@sarvikas) December 17, 2019
An unwanted workaround
He also offered a suggestion for those who do play around with low-light photography on their Nokia 9 PureView. He suggests using Adobe Lightroom to improve low-light photos. However, for a photography-centric phone like the Nokia 9 is supposed to be, it's strange that it won't ever have a low-light mode.
Several of those who have the phone expressed their disappointment on Twitter. At least one person even said that the auto mode is almost unusable in low-light conditions. Those who haven't bought the phone yet probably won't be doing so with such an important feature missing, and those who have bought the phone may feel as if they have been duped into buying a phone that's supposedly centered on photography but has a major photography feature missing.