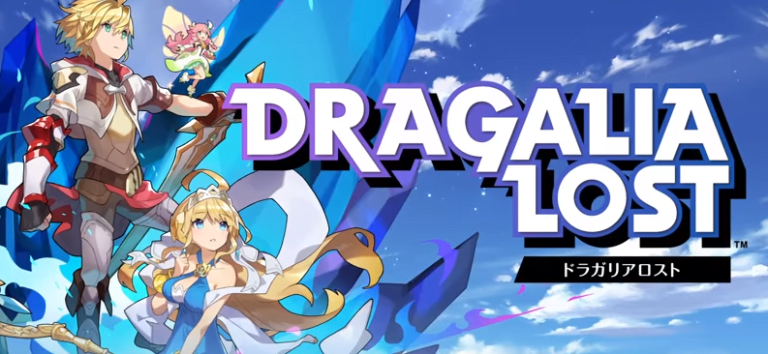 It took Nintendo some time to enter the world of mobile gaming, and now that it's into it, the Japanese company wants to the make most of it. Nintendo, on Friday, revealed its latest mobile gaming title – Dragalia Lost – an RPG game jointly developed with Cygames.
On Friday, the Japanese game maker announced a partnership with Tokyo-based Cygames Inc. The Japanese company is also acquiring a 5% stake in Cygames for an undisclosed amount. Cygames is known for its blockbuster Granblue Fantasy game. The partnership with the online games developer will help Nintendo expand its mobile gaming ties and at the same time lower its dependence on the volatile console sales.
"Today, we announced the partnership with Cygames for a new gaming application for smart devices, aiming to bring to life the shared vision of a new gaming experience with worldwide appeal," the game maker said in a press release.
Fund Manager Profile: Kris Sidial Of Tail Risk Fund Ambrus Group
A decade ago, no one talked about tail risk hedge funds, which were a minuscule niche of the market. However, today many large investors, including pension funds and other institutions, have mandates that require the inclusion of tail risk protection. In a recent interview with ValueWalk, Kris Sidial of tail risk fund Ambrus Group, a Read More
Nintendo will release Dragalia Lost first in Asia this summer (more specifically in Japan, Taiwan, Hong Kong and Macau), followed by the launch in the U.S. and Europe. The game maker also revealed a teaser of the game, but it doesn't reveal much. It will be a free-to-play game with an in-game currency. In Japan, the pre-registration campaign of the title is offering 1,500 Dragon Crystals (possibly, the in-game currency) to the first 500,000 registrations.
According to the Switch maker, it will "jointly" manage the title with Cygames, "bringing to life the shared vision of a new gaming experience with worldwide appeal."
Nintendo partnered with the online gaming firm DeNA Co. in 2015 to enter the mobile gaming segment. So far, the company has released a few mobile titles, like Super Mario Run, Fire Emblem Heroes and Animal Crossing: Pocket Camp. However, Dragalia Lost is Nintendo's second title after Miitomo without any of Nintendo's trademark characters. The Japanese company has at least one more mobile title in the pipeline for this year – Mario Kart.
Dragalia Lost was revealed after Nintendo's earnings presentation by outgoing Nintendo president Tatsumi Kimishima. While making the announcement, Kimishima hinted that the three-year-long partnership with DeNA so far hasn't given them the expected results.
"I had previously expected smartphone games to become one of our business pillars, but that's still an on-going issue," Kimishima said, according to Bloomberg.
Following the news of the partnership between Nintendo and Cygames, the stock of the latter jumped the most in more than four years. On the other hand, shares of DeNA Co. slumped. It is interesting to note that Nintendo holds a 10% stake in DeNA, which in turn, holds 20% in Cygames. So, all three are linked in a way now.
Nintendo also released its earnings recently reporting a 36% jump in annual net profit to Y139.5bn ($1.2bn). For the fiscal year ending in March 2019, the company expects an 18% rise in the net profit to Y165bn and a 14% jump in revenue to Y1.2tn. Talking of the Switch sales, the company sold 15 million units of the hybrid console during the fiscal year that ended in March.
Nintendo Switch, if it continues to perform at the same pace, would easily outpace Nintendo's 2006 TV-based console – the Wii – of which the company sold over 100 million units worldwide. As of March 31, Nintendo Switch has already sold 17.79 million units worldwide, with around 68.97 million software units shipped during the same period.
For the fiscal year ended March 31, Super Mario Odyssey sold 10.41 million units, Mario Kart 8 Deluxe moved 9.22 million copies, and Splatoon 2 sold 6.02 million copies. The Switch now has twelve games that sold over a million copies each, including the games from other publishers.
Further, Nintendo also named Shuntaro Furukawa as the new president. Furukawa, who was in charge of global marketing, was partly involved in the development of the Switch. He also holds a position as the outside director of The Pokémon Company. Furukawa, who is just 46 years old, joined Nintendo in 1994. Furukawa will have to maintain (or even accelerate) the sales for the Switch, something that analysts doubt will happen in the absence of more blockbuster games.
Nintendo has quite a few things coming along right now with "independent games, esports titles and other experimental titles like Nintendo Labo – but these are mere additions and are not enough to drive the hardware sales," said a Tokyo-based games industry consultant, Serkan Toto, according to FT.
"If they want to meet their target of 20m Switch sales in the current fiscal year, they need big first and third party blockbusters," the expert said.