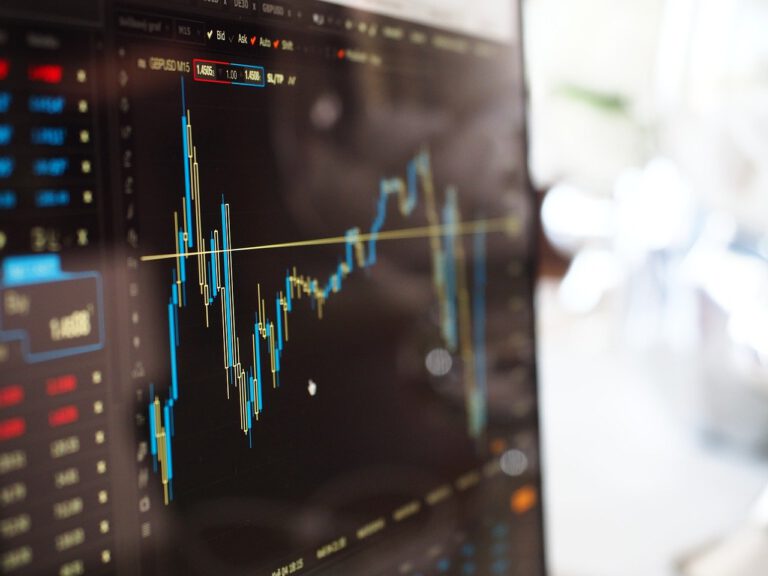 Look ahead to FTSE 350 & other companies reporting from 13 to 17 September  
Q2 2021 hedge fund letters, conferences and more
What Value Investors Can Learn From Walter Schloss And Ben Graham Today
Walter Schloss isn't a name many investors will have heard today. Schloss was one of the great value investors who trained under Benjamin Graham and specialized in finding cheap stocks. His track record was outstanding. In Warren Buffett's 1984 essay, the Super Investors of Graham-and-Doddsville, he noted that between 1956 and 1984, Schloss's firm returned Read More
Associated British Foods plc (LON:ABF) is cash rich and well placed to swerve any more pandemic curveballs
Ocado Group PLC (LON:OCDO)'s partnership with M&S has further potential for expansion
JD Sports Fashion PLC (LON:JD) is reeling from the competition ruling but remains a formidable online powerhouse
Sales could show signs of recovery at Fevertree Drinks PLC (LON:FEVR)

Keywords Studios PLC (LON:KWS) looks to build on recent progress with a return to dividend payment possible
Debt reduction is the order of the day at Tullow Oil plc (LON:TLW)
Associated British Foods, Pre-close trading update, Monday 13 September
Susannah Streeter, Senior Investment and Markets Analyst
"Primark, the jewel in ABF's crown showed it was right back in the retail game as armies of loyal fashion fans pouring into stores as they re-opened. It more than made back the £1.1 billion which closures wiped from revenues in just 16 weeks, with sales coming in 3% higher than even 2019 levels. The easing of social distancing measures in August is likely to have given the retailer an added boost, given numbers of shoppers in stores are no longer restricted. Primark seems even more unlikely to reverse its decision not to launch a digital sales platform given that it has shown that with a strong social media presence it can still pile up in store sales instead. Although the company has previously noted the outlook is still uncertain, it's been confident enough to continue with its store opening programme and the retailer is also likely to benefit from the exodus of Gap from the UK high street. Sales in its grocery division are also likely have been resilient, although have tempered a little since last year's stock piling and as the craze for lockdown baking has waned a little. With a diversified business and more than £1 billion in net cash to rely on, its well placed to dodge any further curveballs the pandemic may throw."
Ocado Group, Q3 Trading Update, Tuesday 14 September
Susannah Streeter, Senior Investment and Markets Analyst
"Ocado has been the driving force behind the online grocery revolution but staying ahead of the pack comes at a huge cost. While the successful partnership with M&S still has potential to expand, it's the Ocado Solutions business which charges third party retailers to use its robotic systems which could turbo charge growth. However, it's a highly capital-intensive strategy. Ocado has shelled out vast amounts of cash to fund automated its Customer Fulfilment Centres and now the challenge is to develop these in as many international markets as possible to grab a big slice of the global e-commerce market. For investors it's a waiting game as these are long term investments but any update on new contracts being inked will be closely watched. The trickle of deals will soon need to turn into a wave to keep shareholders happy. Growth rates in the retail arm of the business may have shown signs of tempering, with more people venturing out to the shops but the long- term shift to online shopping is still clearly here to stay."
JD Sports Group, Half Year Results, Tuesday 14 September
Susannah Streeter, Senior Investment and Markets Analyst
"JD Sports has been left reeling by the competition ruling which could force it to sell Footasylum, just two years after the acquisition. It's a blow to the company's quest for dominance in the sportswear market which had seen its share price soar. The clock is ticking on providing alternative remedies to the sale, with views on the provisional ruling due by the end of next week. These half year results will indicate just how well placed the retailer's brands are, as shoppers gain more confidence to return to the high street as vaccination rates continue to rise. Growth in online sales volumes will also be closely watched. JD Sports' argument put forward to hang onto Footasylum is that direct competition is increasing from brands like Nike who have capitalised on the shift to digital sales by selling direct to shoppers. But JD is also now a formidable online powerhouse, with heavy investment into e-commerce and a two-year deal with Clipper Logistics signed to improve efficiency in its fulfilment operations."
Fevertree Drinks, Half Year Results, Wednesday 15 September
Nicholas Hyett, Equity Analyst
"Fevertree's pre-close trading update showed the group delivering very strong year-on-year revenue growth, driven by the re-opening of bars and restaurants around the world. Strong growth in the US is particularly notable, given Fevertree has never had a strong position across the pond. The mix in on-and off-trade sales here will be worth noting. Recent growth has been driven by sales of at-home drinks, but on-trade sales were generally higher margin. On the subject of margins, input costs are rising and disruption to supply chains is also causing a headache. Together with increased investment in growth, that might mean profits are a bit lacklustre at the half year. Some weakness is understandable given the events of the last year, but it would be good to see detail on hopes for better results next year."
Keywords Studios, Half Year Results, Wednesday 15 September
Nicholas Hyett, Equity Analyst
"The lockdown boom has continued in the gaming industry, and Keywords is set to report correspondingly impressive revenue growth. Strong results have left the group with a considerable cash pile despite spending €45m on acquisitions in the first six months of the year. The company has said it will resume a progressive dividend policy given the solid financial position, but given a sizeable chunk of the surplus is thanks to the sale of new shares last year, we don't expect large one off payments and as with any dividend there are no guarantees. The company is also on the lookout for a new CEO, after Andrew Day announced plans to retire earlier this year. So far the company has confirmed "a number of high calibre candidates" have been identified but no names have yet been confirmed."
Tullow Oil, Half Year Results, 15 September
Nicholas Hyett, Equity Analyst
"Debt reduction is the order of the day at Tullow, with the group expected to report net debt at the half year of $2.3bn. To that end it's completed the disposal of some small assets in Equatorial Guinea and Gabon, while operating cash flow in the first half is expected to be around $0.2bn.
The group has benefitted from a resurgent oil price and expects to generate reasonably healthy cash flows if prices remain elevated for the rest of the year. However, it will be a long time before any of that finds its way to shareholder wallets."
FTSE 100, FTSE 250 And Selected Other Companies Scheduled To Report Next Week
13-Sep
| | |
| --- | --- |
| Associated British Foods* | Pre-Close Trading Update |
14-Sep
| | |
| --- | --- |
| Chemring Group | Trading Update |
| JD Sports Fashion | Half Year Results |
| Ocado Group* | Q3 Trading Update |
15-Sep
| | |
| --- | --- |
| Fevertree Drinks* | Half Year Results |
| Keywords Studios* | Half Year Results |
| Redrow | Full Year Results |
| Restaurant Group | Half Year Results |
| Tullow Oil* | Half Year Results |
16-Sep
| | |
| --- | --- |
| Ashtead Group* | Q1 Results |
| C&C Group | Q2 Trading Update |
| Hilton Food Group | Full Year Results |
| IG Group Holdings | Q1 Trading Update |
17-Sep
No FTSE 350 Reporters
*Events on which we will be writing research
---
About Hargreaves Lansdown

Over 1.64 million clients trust us with £135.5 billion (as at 30 June 2021), making us the UK's largest digital wealth management service. More than 98% of client activity is done through our digital channels and over 600,000 access our mobile app each month.