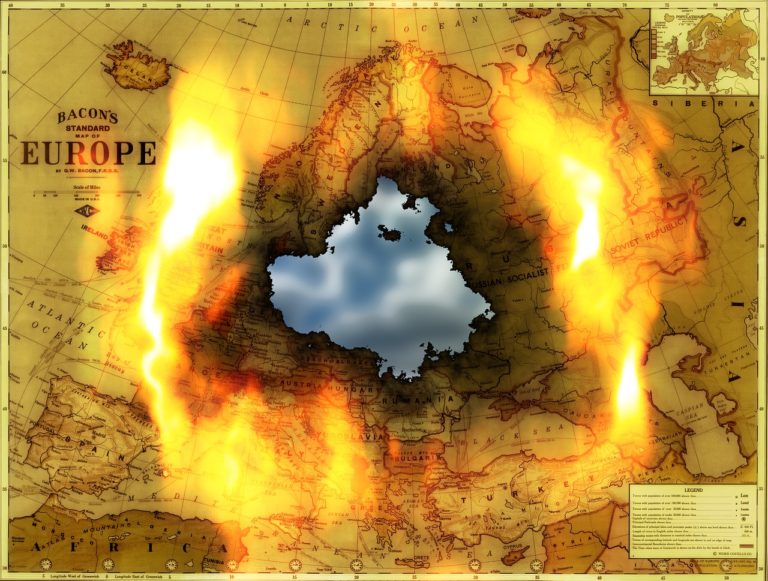 Blackrock (BLK) CEO Larry Fink, discussed trade deals at Yahoo Finance's All Market Summit event in New York on Thursday.
Larry Fink: The New Trade Deals Will Be Good, But Potentially At Great Cost
Q2 hedge fund letters, conference, scoops etc
Fund Manager Profile: Kris Sidial Of Tail Risk Fund Ambrus Group
A decade ago, no one talked about tail risk hedge funds, which were a minuscule niche of the market. However, today many large investors, including pension funds and other institutions, have mandates that require the inclusion of tail risk protection. In a recent interview with ValueWalk, Kris Sidial of tail risk fund Ambrus Group, a Read More
Transcript
The trade spats between theU.S. Mexico Canada and China may be riling businesses and consumers who ultimately pay the prices of tariffs. However the new trade deals theU.S. Will be getting are probably better according to Blackrock. BLOCK CEO Larry Fink who spoke at Yahoo Finances all markets Summit event in New York on Thursday. In the short run the United States is a big winner said Fink. If you look at what is being proposed in NAFTA in the short run it looks like it's beneficial for the United States. What is being negotiated with Canada in the short run it looks good. All the actions with China in the short run it's good. What I'm worried about is the long term he continued. In the long run is theU.S. Behaviour's impair the world's vitality Fink said that he's been meeting with business and political leaders in Europe and Asia who are concerned by the US's unilateralism. What I heard consistently some of the behaviors that the United States are leading more NonuS. Companies to pivot more towards China Fink said. The biggest fear across the board he found was a worry that the US's behavior could eventually lead to another major currency replacing the dollar as the currency of choice. In this June 8th 2018. File photo President Donald Trump talks with Canadian Prime Minister Justin Trudeau during a G7 summit welcome ceremony in Charlevoix Canada. AP Photo Evan Butchie the CEO of the worlds largest money manager explained that the foundations of finance of globalism have been multilateralism and the long term question is what happens if that goes away. Does it change relationships.
Does it change allies. Does it change the course of how we resolve problems he mused. Thinks greatest fear in the long term he said is that we don't have the connections that we have up until recently enjoyed in a multilateral globalized world. The world is less economically safe he added. We all felt secure that this multilateralism would stabilize the world and now that multilateralism has breaking down. Populism is rising. Focusing on individual needs of a country. And those issues could not saying will create more volatility and greater problems. Ethan Wolf Mann is a senior writer at Yahoo Finance. More from Yahoo Finance says all markets summit. White House economist tariffs are hurting China much more than theU.S. Larry think the market will be higher in 10 years.