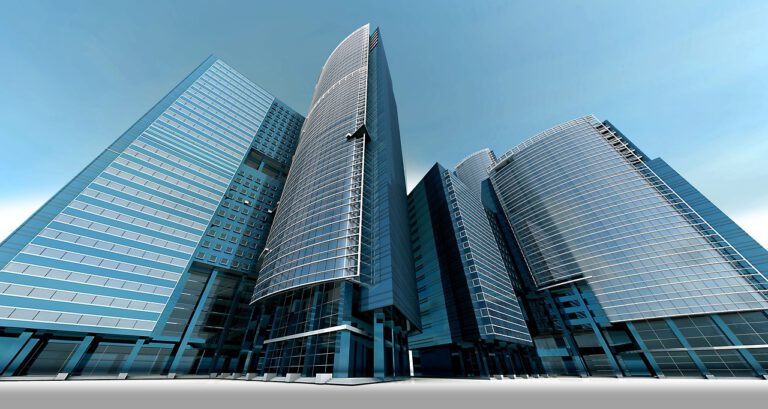 Digital banks have been seen as an alternative to traditional banks since their inception. Way back in the 90s when online banks started popping up, this meant just offering online services. In the 2000s and 2010s, being an "alternative" meant building bank products for smartphones and tablets.
[soros]
Q4 2020 hedge fund letters, conferences and more
Jim Chanos Unveils Lastest Short As Fund Manager Bets On Further Market Declines
Jim Chanos has a new short target in his sights. Earlier this week, the hedge fund manager disclosed that he is betting against "legacy" data centers that face growing competition from the trio of technology giants, which have previously been their biggest customers. The fund manager, who is best known for his winning bet against Read More
But what now? How are digital banks going to differentiate themselves when traditional banks and credit unions all have websites, apps and online banking services?
The answer might be personalisation, not of the bank products but the bank itself.
The Rise Of Niche Banks
Over the past two years, a number of banks have launched for very specific types of customers. These banks usually focus on underrepresented groups with the aim of tailoring their banking products and services for them.
US bank Daylight, for example, serves the LGBT+ community. Another US bank, First Boulevard, offers "unapologetic banking built for Black America". In Latin America there is Jefa, a bank built for women, while in Germany insha has been built to follow Islamic principles.
Personalisation is not a new concept in banking, with many digital and traditional banks tailoring their apps and products to meet certain customer needs. What is new is banks being built specifically for these customers.
These banks all show similar thinking, too. They are all built by the customers they are trying to service and there is a strong focus on financial empowerment.
However, the question remains as to whether niche banks offer enough to lure customers away from competitors.
Can They Be Competitive?
So, what do these banks actually offer and will it be worth switching for the customers they want?
In the case of Daylight, the focus is on creating a community and increasing access to banking services for LGBT+ customers. A 2019 study found that same-sex couples were 73% less likely to be approved for a home loan and when they were approved the rates were higher. The Daylight community provides advice for "money matters affecting our community" and promises content "tailored to LGBT+ people, not just friendly to them". It also allows customers to create an account with their chosen name, not their legal name.
Apart from this, Daylight offers features that are part and parcel with other digital banks: personal financial management tools, a sleek app, mobile payments and savings features.
The community aspect of this bank is what will set it apart. With it representing such an underserved market segment, the fact a bank exists for this community will be enough to lure a few customers.
The same can be said for First Boulevard. On its website it says controlling your own finances is a big part of fighting systematic racism and that the bank is "more than technology, more than a bank. It's a movement." In the wake of the George Floyd protests which took over the US in 2020, this is sure to resonate with many Black Americans. First Boulevard also supports the Black community by partnering with Black-owned businesses and offering cashback for customers shopping there.
Similar to Daylight, First Boulevard's other features, which include automated savings and financial analytics, will allow it to compete with other digital banks in the market.
This is true with Jefa (meaning boss) in Mexico, too. Jefa is focused on the underbanked female population, which counts 1 billion women globally. It also wants women to be happy with their account, as 73% of women are not currently satisfied with their banking services.
Jefa offers an app-based account and card, is branchless, charges no sign-up or account fees and requires no minimum balance to maintain an account. This is comparable to other digital banks currently available in the market. One main difference is the rewards program which is tailored to women. The "It pays to be a woman" program monitors where customers spend and offers tailored rewards.
Are Niche Digital Banks The Future?
Niche digital banks may find success for a number of reasons. For one, focusing on a specific market may mean the bank won't have to offer as many product variations, as one product can be designed to meet customers' needs. They will also have an advantage because they are being built by people in their target markets, so they have an inherent understanding of what their customers will want.
So, while it's a safe bet these banks will get the customers they're looking for, they are still new and will need time to prove their competitiveness.
---
About the author
Elizabeth Barry is Finder's global fintech editor. She has written about finance for over six years and has been featured in a range of publications and media including Seven News, the ABC, Mamamia, Dynamic Business and Financy. Elizabeth has a Bachelor of Communications and a Master of Creative Writing from the University of Technology Sydney. In 2017, she received the Highly Commended award for Best New Journalist at the IT Journalism Awards. Elizabeth's passion is writing about innovations in financial services (which has surprised her more than anyone else).
Updated on