Nowadays, everyone is obsessed with capturing photos. Every digital device, be it a smartphone, or a tablet, comes with a camera, and you can take professional-level pictures from it. If you own a phone or a camera, most likely, you will use memory cards to save your data. SD or Secure Digital memory card are the most universally used ones and compatible with virtually every device. Accidentally deleting your photos from a gadget is a common occurrence, and if a deadly virus hits your device, it also results in the deletion of visual data. In such scenarios, instant data retrieval becomes imperative, so you don't permanently lose access to the photos. This article will discuss all essential aspects of photo recovery, including how the recovery process works, the best methods to recover your photos, and how to keep your SD card in the best state. So let's begin.

Q4 2020 hedge fund letters, conferences and more
Part 1: How Photo Recovery Works
Digital images are one of the most commonly stored data type on memory cards. Most high-end devices like smartphones are embedded with internal storage, but devices like digital cameras, camcorder and many low-end phones need SD cards to store data. Due to numerous reasons like accidental deletion, virus attacks, unwanted formatting and more photos and other files stored on these tiny storage cards are erased. Thanks to different recovery methods, you can now get back your precious photographic memories even if you have lost them. Sometimes unauthorized people can also recover them even if you believe that you deleted the photos permanently. This is because most people don't understand how image and other data recovery work. Let's have a look into it.
[Exclusive] ExodusPoint Is In The Green YTD Led By Rates And EM/ Macro Strategies
The ExodusPoint Partners International Fund returned 0.36% for May, bringing its year-to-date return to 3.31% in a year that's been particularly challenging for most hedge funds, pushing many into the red. Macroeconomic factors continued to weigh on the market, resulting in significant intra-month volatility for May, although risk assets generally ended the month flat. Macro Read More
The Back Process of Deleting a File:
When a user saves any type of file on a storage device, the operating system on which it is being used dedicates a pointer to keep track of it. The pointers tell the OS about the location where a specific data starts and end. In case of deletion, the operating system removes these pointers. As a result, it displays that the location where the file was stored is free and available for the new data recording. In reality, when you delete a photo or any other file, it is recoverable. As long as the operating system doesn't place new data on the free sectors of the storage device, data is still there, and the OS tells the users that it is free space.
The Process of Recovering Photos:
A recovery tool looks into the storage device like hard drives or SD cards for these lost photo files. The tool will recover them only if the OS has still not written some other data to the location where your photos were initially placed and deleted. If the OS writes partially on the storage location, the part which is not overwritten is quickly recovered. Due to this, it is recommended to stop using the SD after you notice data deletion as there is an increased risk of overwriting, making data recovery near to impossible. The recovery is also not possible if a special software or a file shredding tool was used to erase the data. The OS doesn't really permanently delete data and just mark it as available to speed up the process. The process of deleting by overwriting will take longer, making it a complicated task as users delete files very frequently from their storage devices. It also increases the efficiency and performance of the operating system.
Part 2: How to Recover Deleted Photos from SD Card
The use of SD cards is prevalent in photo capturing devices, so there is always a risk of losing them due to mishandling or other reasons. Fortunately, you can get your favorite photos stored on the SD card back. But first things first. When you comprehend that some files are missing, immediately stop using the SD card. This increases the chances for data retrieval. The tried and tested method is to leverage an efficient data recovery software to recover photos from SD card. Don't use any substandard unlicensed tools and rely on Wondershare Recoverit to avoid any data disaster. Wondershare Recoverit is a leading data recovery tool with an enormous pool of satisfied users. The easy to use recovery software is best for retrieving data of diverse types and formats. In case you lost photos from an SD that is damaged or corrupted, this super functional tool with a high recovery rate will get it back for you. Just follow these below mentioned easy step and enjoy the possession of your deleted photos again.
Step # 1: Launch the Software & Select SD Card
After downloading Wondershare Recoverit, plug your SD card in a functional card reader or built-in slot. The software detects it and then select the memory storage and click the Start button on the interface.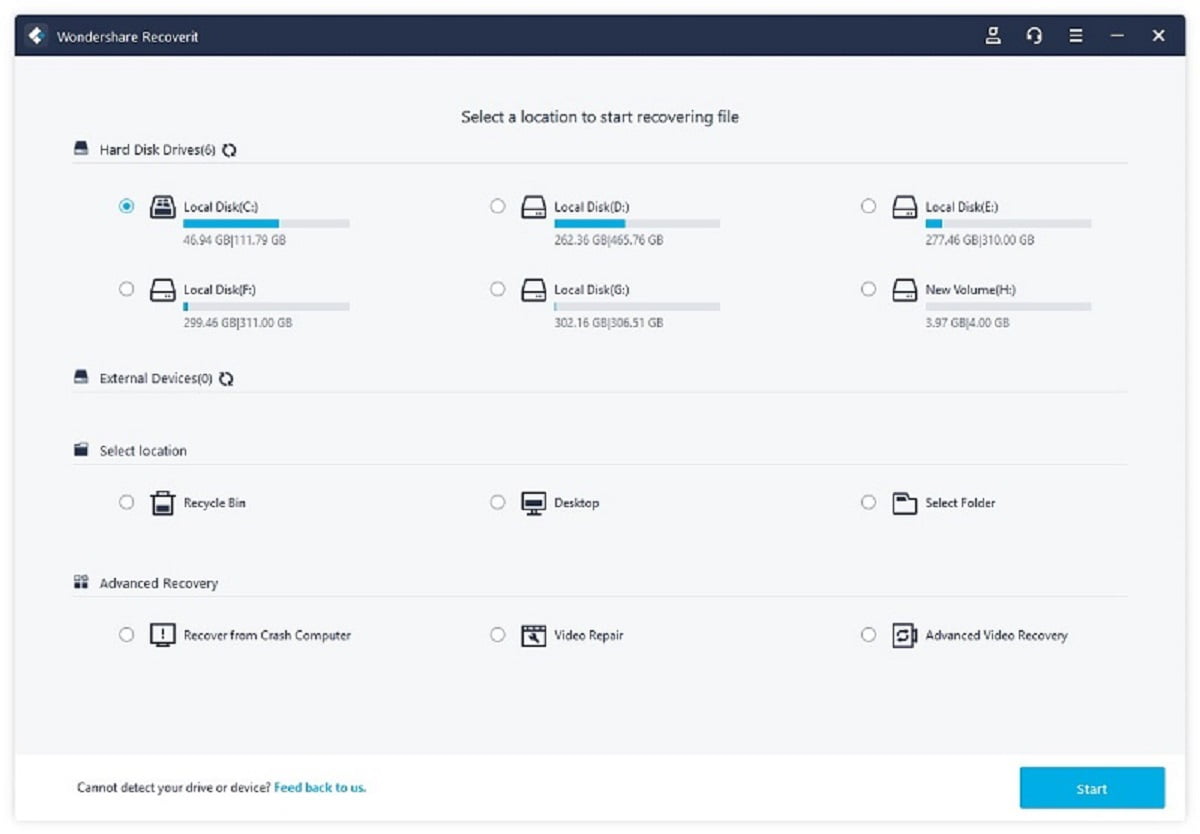 Step # 2: Scan the Card for Lost Data
Recoverit data recovery software will scan the selected card and look for all lost data. This process may take some time, so please be patient and don't unplug the memory card during the process.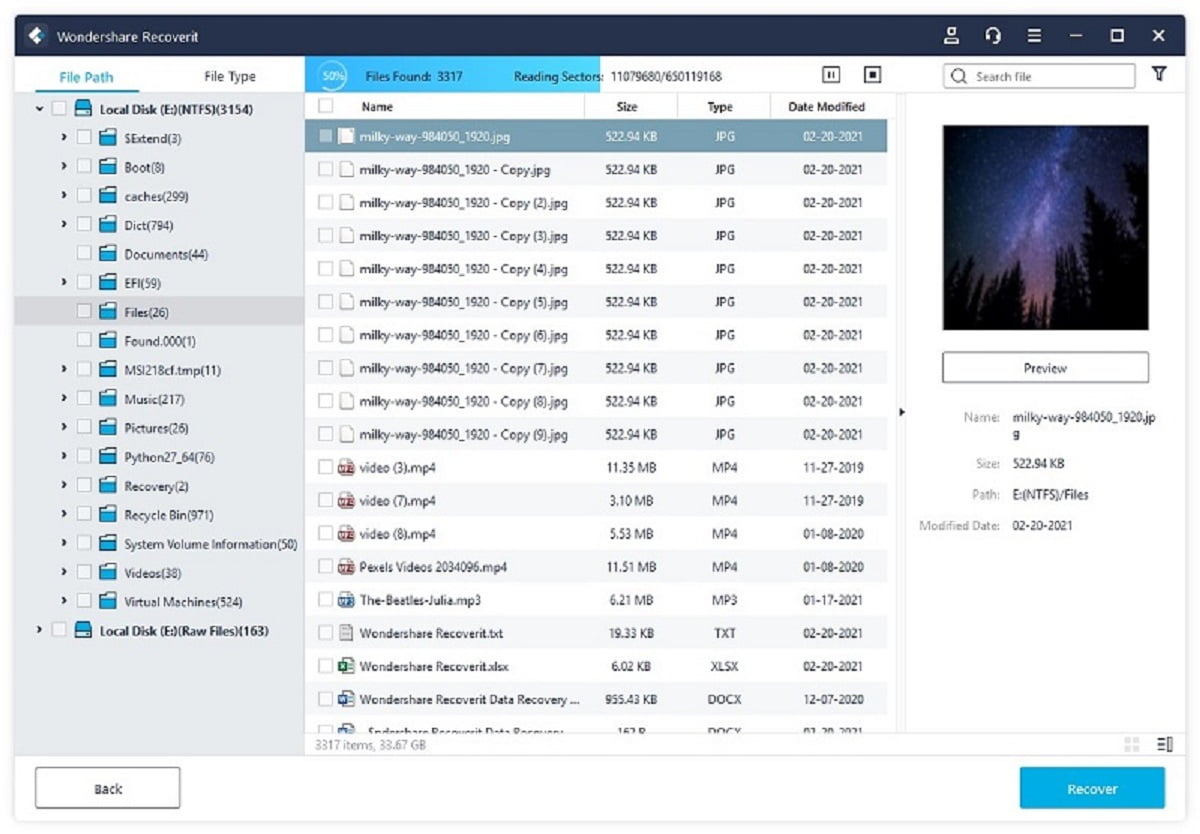 Step#3: Preview & Recover the Photos:
When the scanning process is completed, the Recoverit software will show you all the recovered files. You can have a preview of each of them and recover the desired ones.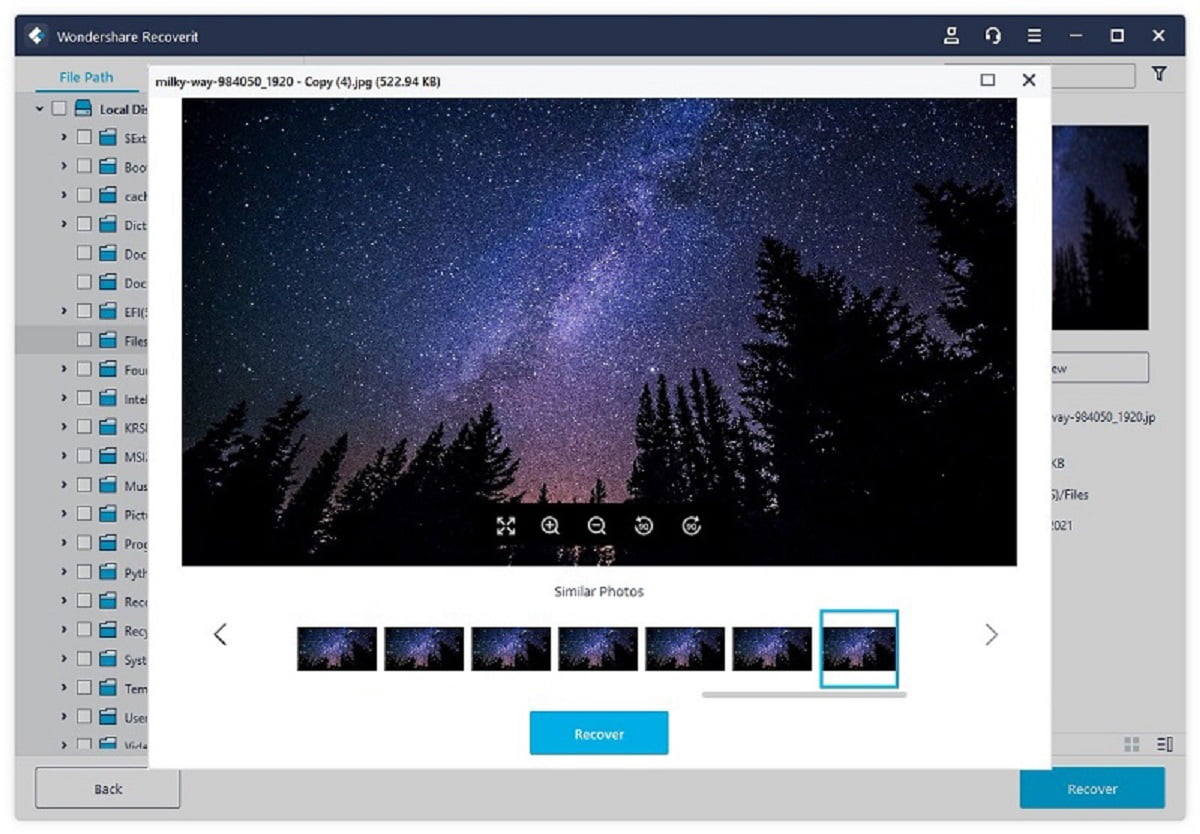 Additional Tip: It's recommended not to save the recovered files on the SD card from where you lost them. Create a backup of all your valuable photos, and don't forget to return to Wondershare Recoverit if something terrible happens again.
Part 3: Tips for Keeping Memory Cards Healthy
SD cards have a reasonably long life if you use them correctly and take all the necessary measures to keep them healthy. We have jotted down some essential tips. Have a look.
Don't use your flash memory cards in a cheap card reader. Your digital files are precious, and memory cards are their home. Always invest in a high-end card reader, which will not cost you a fortune to keep them safe.
Delete photos and other files from your storage card through the computer and not directly from the camera. Don't delete them one at a time from the device. You can delete them in bulk, so the cycle is reduced, and it is great for SD cards.
If you want to eject an SD from any device like a camera or a cell phone, first turn them off and then remove the card. If you remove it while the device is on, it's highly likely that the device might be reading/writing on it, and immediate ejection might result in data loss or corruption.
Keep your memory card away from dirt, water and moisture to safeguard the metallic contacts of it. Buy an anti-static bag and keep these nifty devices in them to avoid damage due to static electricity.
Stop using the SD card when it is full, and if you observe any errors on it, immediately stop using and back up your data first and go for a reformat. Occasionally reformatting is also recommended.
Sometimes loss of photos and other data become inevitable, and it just happens even though you take all the precautionary steps. In such circumstances, don't panic, as Wondershare Recover is always by your side, which is one of the best data recovery software 2021. The tool is competent enough to recover a wide range of data type and help you get back all your deleted photos in a matter of few minutes. The software is fast, reliable, and available for Windows and Mac computers, and customer support is an added advantage. Check out the free version today!
Updated on