Our homes are an investment, so when it comes to property value, the question 'how much is my house worth?' is one of the most frequently asked. It's then followed by an inevitable property valuation by a series of real estate agents, which then results in most homeowners asking, 'so how can I add value to my home?' If you own your home, there's a good chance you're planning a home improvement project in the not-too-distant future.
Q1 hedge fund letters, conference, scoops etc, Also read Lear Capital
A growing number of people are choosing to upgrade their current property rather than move house, according to a recent study from Hiscox, with 15% of homeowners electing to improve rather than move in 2017 - up from just 3% in 2013. The trend is even more pronounced among millennials, with 26% of homeowners within this demographic choosing to make do and mend.
Of course, if you are planning home improvements, you'll be looking for reassurance that it's worth the time and effort (not to mention the money). Will your chosen upgrade make your property more desirable, or could it even put off potential buyers if you do eventually decide to sell up?
With that in mind, Canopies UK have produced this helpful infographic detailing the impact that common upgrades and additions can have on the value of a property, based on surveys and insights from the likes of Nationwide and Phil Spencer.
When assessing the potential impact of any home improvement work, context is vital. Digging down into the basement is the most serious and expensive form of extension, as it is going to affect the structural load of your property. That said, you can create fantastic spaces underneath your home, and extending your house like this means you can stay in it for longer, enjoy it more and sell it quicker when the time comes. Not to mention the real value it could add - provided you live in an area with high per-square-foot house prices.
Unsurprisingly, many of the most valuable improvements are related to expanding floor space. A 10% increase adds an average of 5% to the price of a house, according to Nationwide, making these upgrades a potentially worthwhile investment for anyone who can afford the initial outlay.
In fact, the most popular and one of the most beneficial home improvement to make according to the infographic is an extension or loft conversion, where you can gain an average of 14% on the value of your home. A loft conversion is often the easiest way to create an extra bedroom, which naturally will give your property's value an average gain of 11%.
A similarly popular and beneficial upgrade to make, is to your kitchen or bathroom; most experts agree that these are the two rooms that benefit most from even small renovations. One cost-effective change — like replacing an outdated vanity, old plumbing and lighting fixtures or adding a new tile floor — will guarantee a lot of bang for your buck and give your bathroom an updated, modern look. Similarly, you don't have to start from scratch to create a winning recipe in the kitchen. 'Kitchens sell houses', so start by swapping out just one item such as a stained sink or ancient microwave for shiny new stainless models. Even small kitchen updates will add big value to your home.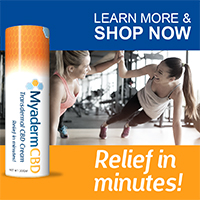 There are of course enhancements you can make to your property which don't take any bricks and mortar, and savvy homeowners will know that sometimes you don't even need the money to make these home improvements. Adding a parking space to your home, or utilising your existing parking space, is hailed by property experts as one of the single easiest and most important ways you can add to your property's worth. Especially if you live in an expensive urban location where parking is at a premium. Another cost-efficient upgrade which will add value to your property, is simply securing planning permission. It removes a big element of doubt from any potential buyer's mind, if they know they have the option to expand.
To give you a complete picture, there are also things to avoid when making additions to your home. Common mistakes that are unlikely to have a large enough impact on property value to justify the upfront cost include adding too many bedrooms; there's a substantial difference in price between a two, three and four-bedroomed house. After five though, there's hardly any. Something else to avoid when 'improving' your home is 'outgrowing' your street; if houses in your street cost $200,000, don't build an enormous extension and ask $500,000. People looking for a $500,000 house won't want to live in a $200,000 street. Also, replacing all the furniture. It may look nice, but will it add a dime of value to your house? No.
So, whether you're thinking of selling up or just want to add value to your home long-term by investing in it now, check out the infographic below to see some of the most popular (and proven) ways to increase your property's value and boost its selling power.