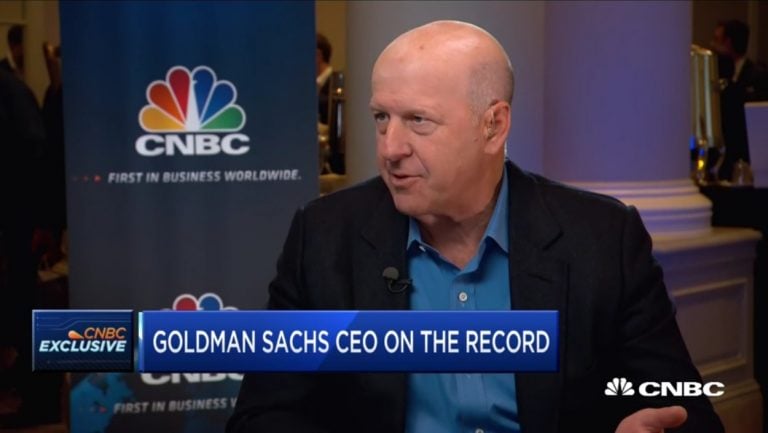 Goldman Sachs Group Inc (NYSE:GS), the Wall Street investment bank, has a storied history. Founded by Marcus Goldman 150 years ago, his son Henry revolutionized the industry with company valuations and IPOs. It was the gold standard in investment banking for decades and partners got rich when the company went public. But the firm's reputation took a beating during the financial crisis, eventually leading to one of the most interesting pivots in Wall Street history.
Why Goldman Sachs Went From Investing For The Rich To Targeting Everyone
Q1 hedge fund letters, conference, scoops etc
Guy Spier And Mohnish Pabrai On What Makes A Great Investor
"I am a better investor because I am a businessman, and a better businessman because I am no investor" - Warren Buffett In the past, the value investor Mohnish Pabrai has spoken about why investors need to have some first-hand business experience. Pabrai started his own IT consulting and systems integration company, TransTech, Inc, in Read More
Transcript
A big debut expected tomorrow for the Goldman Sachs initial public offering.
I believe we share the conviction. This is in the best interest of all Americans. We still like all businesses have to change and evolve.
Goldman Sachs one of the top investment banks in the world with a history of making money envy on Wall Street.
It's the biggest of the old investment banks with almost a trillion dollars in total assets.
The allure of working on Goldman Sachs is that potentially you could be one of the people running the world much admired much hated. And you know the best risk managers on Wall Street want to be. Although it hasn't been able to climb back to its 2009 peak it's a bank that emerged from the financial crisis relatively unscathed.
Financially but its reputation took a beating. And you want people to trust you from the cream of the crop to the vampire squid. Now the company is targeting the regular consumer.
Goldman Sachs is going from caviar to cheeseburgers for 150 years. GOLDMAN served the most important people in the world.
Heads of state heads of corporations millionaires billionaires and now they're also serving you the consumer. So how did the bank get to where it is today.
Goldman Sachs was founded in 1869 by Marcus Goldman an immigrant from Bavaria. He started as a peddler in Philadelphia and then invested in a sewing machine to become a tailor. After about 20 years Goldman moved to New York City and opened up shop as a banker. He would buy notes payable from jewelers and Tanner's downtown and sell them for a small profit Uptown.
In 1882 he brought his son in law Sam Sachs into the business and the firm was eventually renamed Goldman Sachs and Company once upon a time. Firms all sort of.
Looked a lot of like they're all small private partnerships the people whose names were on the door was really Mr. Goldman.
There was really Mr. Sachs. There were three Lehman Brothers there were three lives are brothers.
Goldman's son Henry joined the firm in 1885. He went on to reshape the financial world. Decades later after Goldman Sachs became a member company of The New York Stock Exchange in 1896 Henry Goldman began to take over the business.
A lot of the Jewish firms like Goldman Sachs were not allowed to do certain kinds of businesses they weren't allowed to get in the underwriting of railroads or banks which were the huge growth engines. At the beginning of the 20th century they were allowed to underwrite retail businesses.
That's where Henry Goldman pounced. Retail firms wanted capital to expand but they lacked the assets that industrial companies like railroads had. He developed a revolutionary idea use a company's potential earnings its ability to generate income in the future to value the company. This became key to the company's first IPO in 1986 United cigar. And it would become a model for the future including the IPO of Sears Roebuck.
Later that year he was responsible for the initial underwriting of more than 50 of our country's most successful publicly owned corporations.
And it was the next year in 1987 that Sidney Weinberg the future leader of the company joined Goldman as an assistant to the janitor. He would later be named Mr. Wall Street through the next half century Goldman Sachs continued to play a prominent role in banking. It helped companies like B.F. Goodrich and F.W. Woolworth expand by going public for Goldman Sachs. It was all about the relationships. Sidney Weinberg spent years after World War Two courting Henry Ford the second and helping him restructure the company. He took over from his grandfather.
Their big breakthrough came in the 1950s when Goldman was allowed to underwrite the IPO of Ford Motor Company. Given that Henry Ford was considered anti-Semitic as sort of a sea change on Wall Street and I think after that sort of Goldman began really to thrive they were the first firm to house both a trading operation under a guy named Gus Leavy with an investment banking operation under the infamous Cindy Weinberg.
They had a return on equity of something like 70 75 percent.