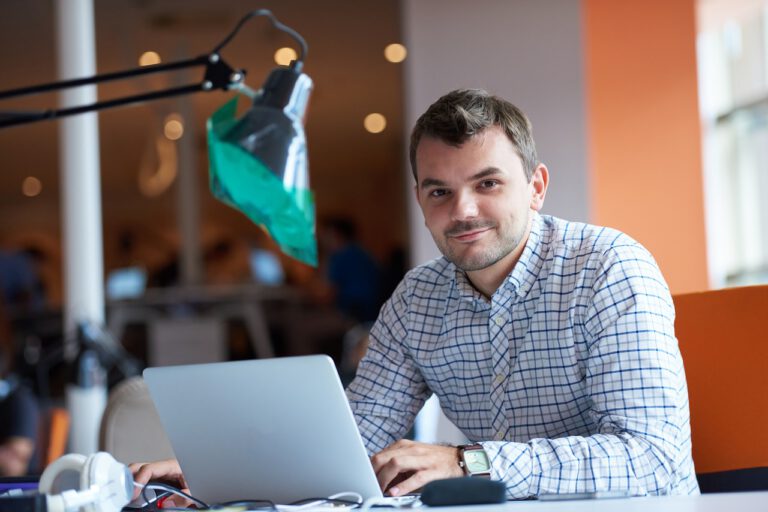 Since its rise early last decade, the gig economy has changed how we consume traditional goods and services. From having food and groceries delivered to your front door to mechanics coming to work on your car right in your driveway, the gig economy has penetrated every part of our lives. The impact this has had globally is causing cities, businesses, and consumers to adapt to a lifestyle of on-demand convenience and flexibility. Moreover, since approximately 43% of the U.S. workforce will be looking for the next big gig or contract, it's no wonder that gigging isn't going away, anytime soon. Of course, as gig economy workers continue to increase, not only are traditional and big brand companies tapping into these types of "flexible" resources, but also actual Gig-Based Enterprises are continuing to build entire infrastructures, assets and eco-systems to ensure that this entire sector continues to survive in the years ahead.
Q4 2019 hedge fund letters, conferences and more
And survival of both the enterprise and the workers is absolutely critical to this sector. That's why key stakeholders and regulators are now looking for ways to put more boundaries and definitions around this space, so that both the service providers and the end-users are able to have their interests and needs successfully met. Furthermore, new innovations are constantly being introduced to the gig-worker space, and that's causing enterprises of all types and sizes to have to adjust their business models to support "the next big thing".
Gates Capital Management Reduces Risk After Rare Down Year [Exclusive]
Gates Capital Management's ECF Value Funds have a fantastic track record. The funds (full-name Excess Cash Flow Value Funds), which invest in an event-driven equity and credit strategy, have produced a 12.6% annualised return over the past 26 years. The funds added 7.7% overall in the second half of 2022, outperforming the 3.4% return for Read More
The Top 5 Game Changers For Gig Economy Workers
So as the flexible workspace industry continues to transform, here are the top 5 Game Changers that organizations need to be on the lookout for over the next year:
Trend #1: Employment Status Reclassification
This year California Assembly Bill 5 (CA AB5) went into effect, which changes the employment classification of gig economy workers. This bill's goal is to better working conditions for gig economy workers and independent contractors. There has been criticism about the clarity and execution of the bill that is stirring discussions.
Here is what we know: a movement is taking place, and companies will have to classify their part-time workers. This bill has significant implications. Some claim it was targeted directly at the ridesharing and food delivery industries, but it will have an effect for most industries hiring 1099 employees. The feedback is that the flexibility that typically draws people to these gig companies is threatened if companies reclassify their employment. California's AB5 has prompted discussions across the country for other states to consider adopting new legislation to reclassify gig economy employment.
As this begins to gain more traction, gig economy companies and workers should pay close attention. The state of Illinois has already passed legislation that mimics CA AB5. The State of New York is working on something similar that aims to protect gig economy workers on the same scale. If this trend continues, you can expect widespread disruption in the gig economy. Consumers should pay attention to how this affects them from a cost perspective.
Even though the legislation has already passed in California, you can expect to see new propositions hit the ballot this coming November to nullify the effects of what has been put into place with CA AB5. 
Trend #2: Rise of Businesses Geared Towards Gig Employee Benefits
With the reclassification of employment for gig economy workers, we can expect to see a rise of new businesses aimed at facilitating better working conditions for these workers within the gig economy.
The main benefit of the gig economy is that companies within this space are providing people flexibility to make money while pursuing other passions – something that a typical 9-5 job would not permit.
These new emerging businesses will allow gig economy workers to protect their flexibility that is threatened by reclassification, but also provide certain benefits that they don't have access to through being an independent contractor.
Trend #3: Increasing Participation from Longstanding Automotive Businesses
Increasingly the gig economy is becoming molded with what's known as Mobility-as-a-Service or MaaS. Mobility-as-a-Service is the idea of moving away from personally owned forms of transportation and aimed at giving individuals flexible transportation options. As Mobility-as-a-Service begins to gain popularity, car ownership begins to decline, and what we are seeing is that dealerships and auto manufacturers are jumping into the game of Mobility-as-a-Service.
OEMs and dealerships are now starting to participate in new transportation trends such as on-demand vehicle rentals, carsharing, gig-economy commercial rentals, and even autonomous fleets. Even better, every department of the dealership can benefit from new mobility opportunities – including Sales, Parts/Service, Finance, and trade-ins.
Dealers will be successful in this space because they own the infrastructure and branding that is needed. We have seen non-dealer type businesses try to recreate what the dealers already have, ultimately to cut back or withdraw entirely from this space. To rebuild what dealerships already have set in place is expensive and time-consuming.
Dealerships won't stop selling cars, but as their sales shift from retail sales to fleet sales, expect increased adoption of new transportation trends from dealerships and OEMs.
Trend #4: Service Seasonality
Most businesses and employees deal with seasonality. The gig economy allows individuals to manage it. Seasonality occurs when demand shifts depending on a number of possible scenarios: scarcity, weather, interest, etc. As most gig workers learn, different apps and services are popular throughout different times of the day, week, month, and year. When speaking to gig economy workers, you quickly learn they have adapted to the tendencies of the popularity of an app depending on what time of the day or week it is.
As a rideshare driver, Monday mornings are a great time to be near train stations, airports, and large cities to catch the morning commuters; as lunchtime nears, many switch to the food delivery apps and fill the gap of the day where many rideshare rides aren't available. During the holidays, Amazon Flex becomes one of the most popular services for a gig-worker. Consumer habits have shifted to online shopping, and now more packages need local delivery promptly.
The flexibility of working between all these apps has allowed an individual who may have "just" been a rideshare driver to overcome seasonality-induced earning deficits by switching to another service when necessary – and that leads to sustaining a predictable level of income.
Trend #5: Reformation of Mobility Operations
As the gig economy and micro-mobility become overwhelmingly popular in cities, airports, businesses, and people are having to adapt to accommodate the new forms of conveniences.
The newest form of change that has recently taken place in Los Angeles is the often criticized LAX-IT. This new service was put in place at Los Angeles International Airport to help combat the congestion through the terminals that was being caused by rideshare pickups. The change created a waiting cue just past the last terminal where passengers get shuttled to by a provided LAX-IT shuttle. While this is not the first Airport to make major changes to how rideshare companies operate within their terminals, this was one of the most talked-about for the chaos it created for passengers and drivers.
Outside of the airports, major cities like New York City have even started regulating the number of rideshare vehicles on the road to help control traffic in an already overly congested city.
These changes are not just happening to rideshare companies. The food industry is moving towards entirely remote kitchens that are servicing only food delivery orders through companies like Postmates and Door Dash.
Metropolitan areas like Downtown Los Angeles are building protected bike lanes to ease traffic congestion caused by the quick adoption of micro-mobility options, such as electric scooters and city bikes. You will also start to see designated pickup and drop-off zones that are designed to help keep sidewalks clear.
Change Is the New Constant
At the end of the day, it's no surprise that these 5 Game Changers will cause some disruptions in the industry. Enterprises will need to adjust their operations to accommodate these new innovations and regulations. Likewise, gig economy workers will need to prepare themselves to line up with new regulations and to seek out opportunities that will offer meaningful benefits.  Ultimately, as the industry continues to evolve, experts anticipate that everyone will still be able to win in this multi-billion dollar gig economy industry.