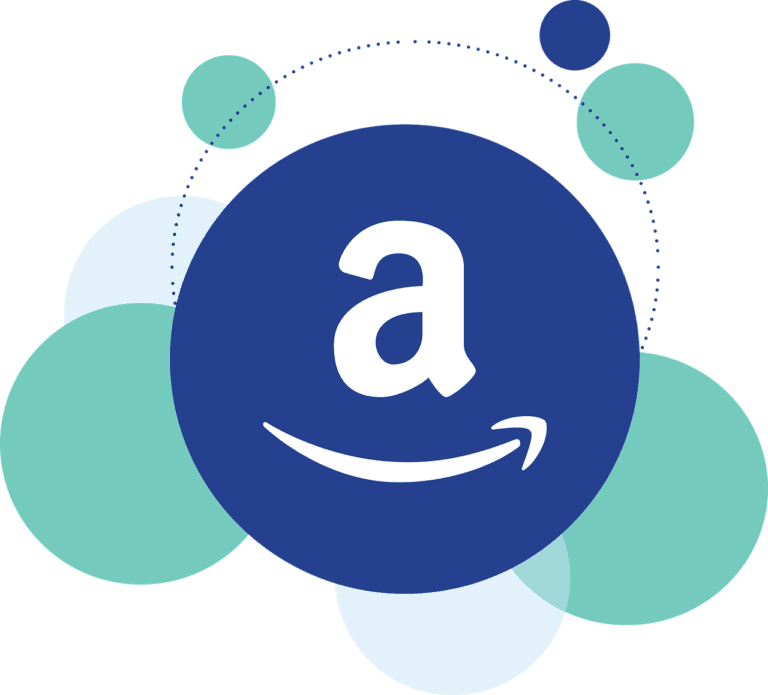 In the past few days, social media platforms have taken unprecedented action. Twitter permanently suspended Mr. Trump's account "due to the risk of further incitement of violence."

Q3 2020 hedge fund letters, conferences and more
Parler - a social media app that's become popular among conservatives and far-right extremists - was dropped from Apple's App Store and was notified that Amazon is cutting off its web hosting. Google had earlier pulled the plug on Parler's app.
This CTA Is The Best-Performing Hedge Fund This Year
As equity long/short hedge funds have struggled this year, managed futures funds have been able to capitalize on market volatility and generate some of the best returns in the hedge fund industry. The managed futures sector refers to funds known as commodity trading advisors, or CTAs, which generally use a proprietary trading system to trade Read More
Did Amazon Make The Right Decision In Removing Parler?
Curious about how the employees at these companies feel about their employers' actions? 
On Blind, the largest anonymous professional community with 4M users from big tech, we asked:
Do you believe your employer made the right decision in removing Parler?

Of the 387 Amazon, Google, and Apple employees who responded, 63% answered yes

69% of Apple employees said yes
66% of Amazon employees said yes
55% of Google employees said yes

Do you believe your employer made the right decision in permanently suspending banning Trump from its platform?

. Of the 86 Facebook and Twitter employees who responded, 59% said yes
Additionally, a Blind user from company "Microchip" asked the platform its "Thoughts on Amazon Booting Parlor off of its web hosting service:" 
This poll question had over 4,000 responses.

Of 524 Amazon employee responses, 69% responded, "Good on Amazon."
Of 214 Google employee responses, 56% responded, "Good on Amazon."
Of 163 Facebook employee responses, 55% responded, "Good on Amazon."
Of 81 Apple employee responses, 64% responded, "Good on Amazon."
You can access the raw data here.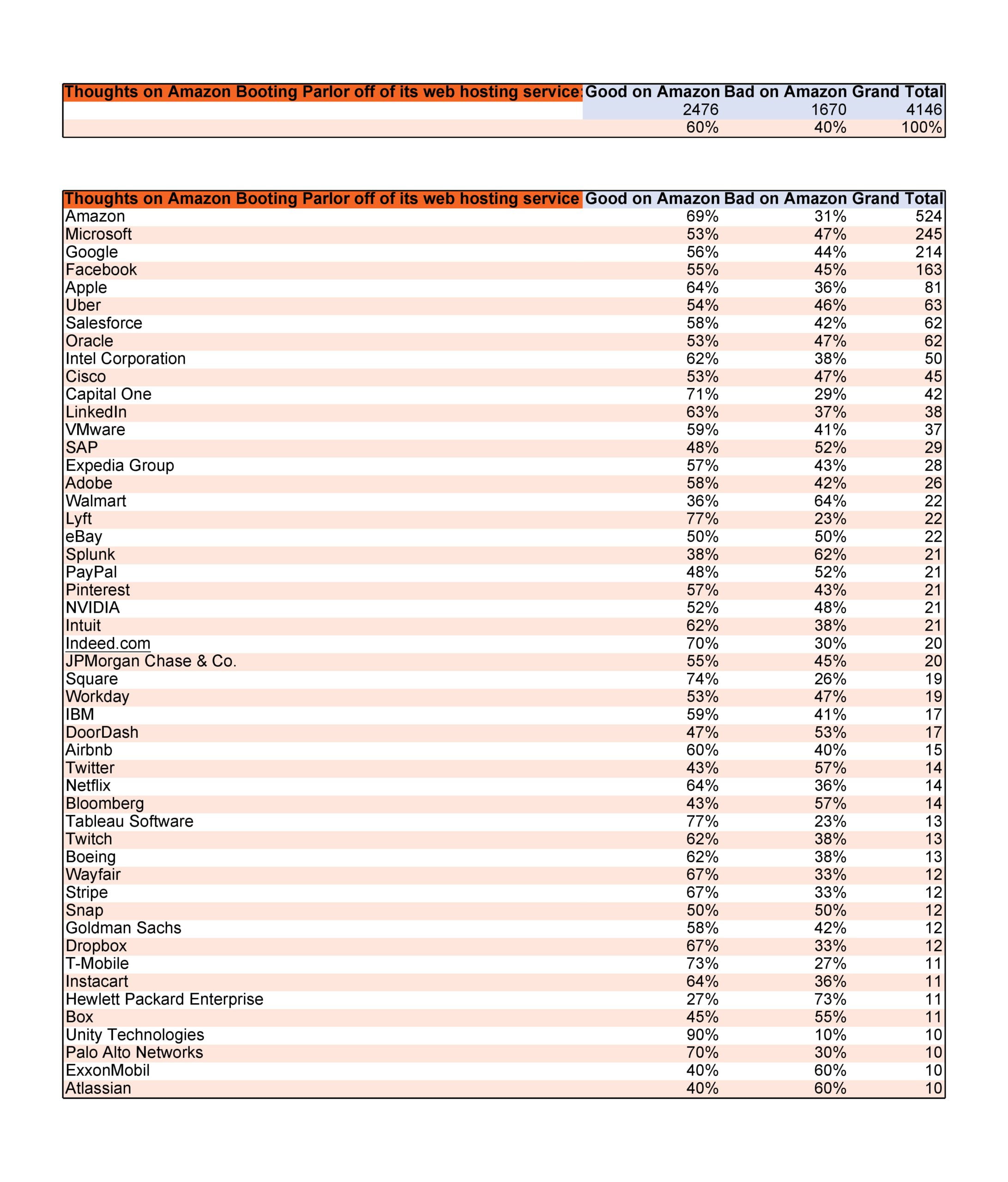 Employees React
An engineer at Amazon commented, "Good. Amazon is a business, and should have a choice about who they decide to do business with, according to Republicans."
An engineer at Apple commented, "Good move. It's important not to give extremist Trump supporters a platform to unite and plan more attacks on American democracy."
A twitter professional shared their experience on Parler, stating, "As someone who spent two months on Parler - for my personal "edification," not at all for my job - I saw first hand the death threats, militia planning, how and where to buy assault rifles and ammo, and how to prepare for and execute prolonged guerilla warfare strategy. I didn't even look hard and presume I only scratched the surface. Parler was rife with TOS violations with no means of care to moderate. And when it's used to perpetuate actual violence against life and democracy? Well, I'm happy that companies enforce their TOS. Parler unplugging was long overdue."
Leaders in business, technology, and culture are pulling the plug on President Trump in his presidency's final days. And the majority of their employees are supporting their actions.
Updated on