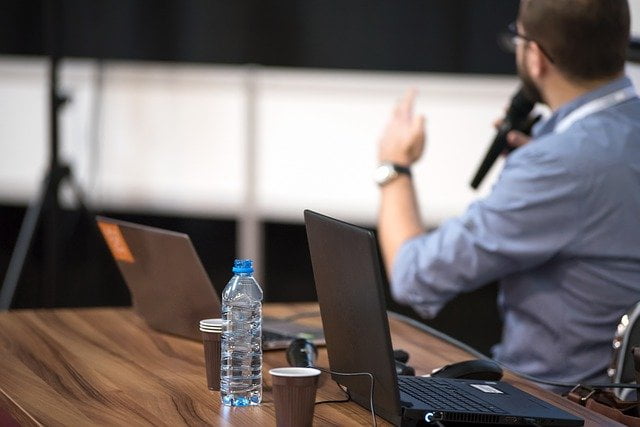 Your reputation as a coach relies on your ability to make your clients succeed. If the people you help are accomplishing their goals, this says a lot about your knowledge, skills, and attitude about your craft.
The truth is, many coaches have the capacity to make many of their clients successful, but they aren't sure of the ways to make it possible. Sometimes, coaches themselves need a mentor to guide them through the process of getting new customers, providing value, and closing the deal for a coaching program.
More specifically, coaches should also become aware of the steps to take to make their clients achieve goals. Dan Lok, a professional coach for coaches, explains in this post the ways one can ensure clientele success.
Jim Chanos Unveils Lastest Short As Fund Manager Bets On Further Market Declines
Jim Chanos has a new short target in his sights. Earlier this week, the hedge fund manager disclosed that he is betting against "legacy" data centers that face growing competition from the trio of technology giants, which have previously been their biggest customers. The fund manager, who is best known for his winning bet against Read More
Be Mindful of Your Clients' Needs During Every Session
If you are coaching clients one on one, it is important to be present and aware of their needs. Sometimes, you have things on your schedule and agendas to accomplish, but you also need to take time about their needs every session.
For example, a client experienced a setback, such as an unexpected disease or injury. The coach must be prepared to remain flexible to provide the needed support, encouragement, or alternative plan in case such things happen.
In some instances, clients are also deeply bothered with a present conflict they are facing which hinders them from accomplishing the goals at hand. It can also help to have ears of sympathy to ground your client and give them a new perspective to continue on.
Underestimate Your Clients' Capabilities
This may seem counterintuitive at first, but it does make sense. According to Dan Lok, when you underestimate your clients, you tend to exert more effort in helping them.
Some ways to 'exert' more by underestimation are:
Allowing open accountability: If agreed upon by both parties, the coach and client can have open accountability through 3rd party tools such as location logs, sending photos, or messaging. This can help in coaching programs related to fitness, business, relationships or many others.
Increased verbal support: Are you in constant communication with your client? If so, you can double your verbal support by going the extra mile on messaging or increasing the value of your communications.
Provide a Plan B: Although you are setting up your client for success, it can tremendously help to have a Plan B to avoid disappointment when goals aren't met. The Plan B will serve as a 'detour' to achieve the same or similar goal.
Teach Self-Reflection and Self-Awareness
The ability to self-reflect is a strength that others seem to miss. When one is reflective of the strengths and weaknesses they have, it is possible for clients to focus more on what they can offer verses feeling disillusioned about things they are failing on.
There are several self-reflection activities, which include but not limited to:
Journaling: Journaling is one of the great ways your clients can become aware of their thoughts and feelings, as well as where they are stemming from. This helps them to become less reactionary, and instead choose only the things they can act upon.
Meditation: Meditation is also a way to become aware of one's center. Often, emotions such as fear, anger, anxiety, or sadness often comes from a spiral of thoughts through overthinking. You can take up meditation classes or read up on sample exercises and teach them to your clients.
Mindfulness: Mindfulness is quite similar to meditation but with a different structure and more general in nature. With mindfulness strategies, one also becomes more self-aware of the present, while improving focus on what needs to be done.
Setting Realistic Goals With Reinforcements
Another way to improve the success of your clients is to set attainable goals that come with reinforcements once accomplished. You can ask your client what they enjoy doing–having a luxurious meal, shopping, traveling, time for their hobbies, and anything else as leisure.
Then, tell your clients that once a specific goal within a timeframe is accomplished, they can do any of these reinforcements as a form of motivation.
Some examples of goal setting statements with reinforcements are:
Fitness: If client can do 100 squats a day for 5 days, client can treat themselves for a nail spa session.
Business: If client can close two sponsors within 7 days, client can indulge in buying a favorite magazine and latte.
It can also help when clients place these reinforced goals in a visible area to increase desire, accountability, and motivation.
Coaching For Success
Indeed, there's nothing more fulfilling for a coach than seeing their clients become successful. With these strategies in mind, you can push your valued clients to soaring heights towards their goals.
Updated on