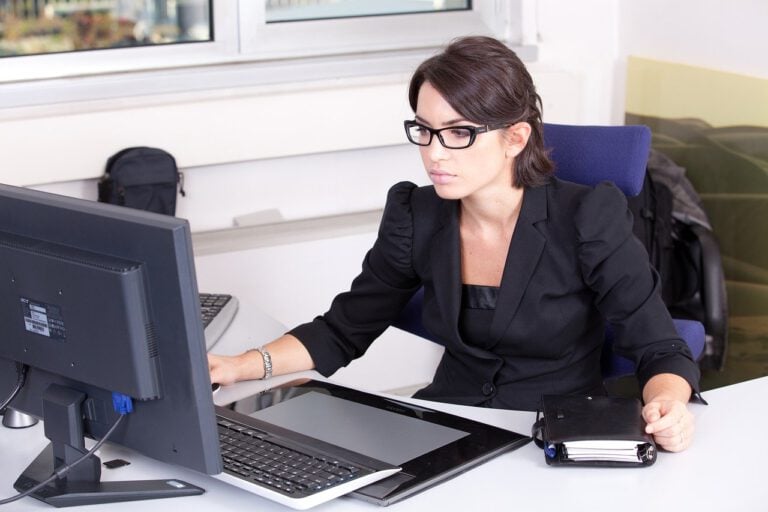 If you could predict the future, life would be a lot easier. You'd always know what was coming and how to deal with it. Sadly, in life as well as in business, this is practically impossible to achieve. But there is some good news. You can prepare your business to take on any challenges that may appear. This "future-proofing" gives your business the best chance of surviving. And not only that, it gives you the greatest opportunity to stay competitive in an ever-changing marketplace, whether its cyber incidents or civil disorder. The Darwinian mantra of 'adapt or die' remains as true as it ever was.
To make your business ready for whatever the future has in store, you need to be aware of the key threats facing it. Knowing these is the first step to future-proofing your business. Below we outline the top three global business risks and how best to mitigate them.
Trident Fund LP November 2022 Performance Update
Trident Fund LP performance update for the month ended November 30, 2022. Q3 2022 hedge fund letters, conferences and more The Trident Fund LP GM, GME, and GME4 share classes returned +0.8, +1.2, and +3.0 percent, respectively, in November, and the fund +6.6, +9.9, and +35.0 percent net for 2022. Please click here for the 
1: Business Interruption
Business interruption is when something occurs that stops your business functioning normally. These events can include a break in the supply chain, IT system failure, product recalls, and even terrorism or riots.
Any of these could bring your business to a standstill. This would make you unable to provide products or services, and your customers may stay away, having a devastating effect on your revenues.
One example of this is the revenue lost by French retailers during the gilets jaune protests in December 2018. The French retail federation estimated that around €1 billion was lost due to store closures and damages during the protests and rioting.
In a more recent example, the ongoing anti-government protests in Hong Kong has caused an estimated $3 billion loss in investment between June and August 2019.
Business interruption is one of the hardest risks to prepare for because it can manifest in many different forms. The risk could be to your physical assets, your online presence, or to the reputation of your business. The one constant is the risk to your bottom line.
Nevertheless, the best way to mitigate this risk is to identify which are the greatest threats to your business. You then put in place strategies to guard against them. For example, if your supply chain depends on a single vendor, you are very vulnerable to supply chain disruption. Therefore, building a redundant supplier base should be your priority.
2:  Cyber Incidents
Technology is a key part of an ever-increasing number of businesses. This growing dependence means that cyber risk is the second-largest threat to businesses. Cyber incidents encompass cyber-crime, such as ransomware and data breaches, as well as technical failures, glitches and human error.
The Internet Society estimates that there were over 2 million cyber incidents in 2018. Although some incident types have plateaued or decreased, others are on the rise. But regardless, the overall cost of these incidents is increasing – now up to at least $45 billion a year.
The initial effects of cyber incidents are not the only thing businesses have to worry about. Cyber incidents are likely to spur regulatory fines (from privacy laws such as GDPR) or lawsuits from data subjects, shareholders or supply chain partners.
To protect against cyber incidents, your company should invest in IT security solutions, proper backup mechanisms and staff training.
The last point is the easiest to neglect but is the most important, especially for SMEs. You should think of all employees as members of the cyber security team. Providing them with the proper training will make them your first line of defense against future cyber incidents.
3:  Natural Catastrophes
Business losses due to natural disasters have grown in recent years. 2017 was the most expensive year on record for insurers, with around $150 billion paid out because of natural disasters. And this is only expected to get worse as the climate warms further.
Extreme weather events are expected to increase, both in the number of times they occur and in the damage they cause. By 2050, the U.S. wildfire season is predicted to be three weeks longer and twice as smoky. Although wildfires aren't direct effects of extreme weather like storms and floods, they do rely heavily on meteorological factors such as temperature.
The location of your business also plays a part here. Northern Europe is expected to experience greater flooding, whereas the south of the continent is modelled to have more extreme rainfall events, despite precipitation decreasing overall.
This means Mediterranean countries have a higher likelihood both of droughts and flash flooding. Therefore, any risk and impact assessment should consider how climate change will affect natural catastrophes in each region individually.
A key part of disaster planning is having a natural catastrophe preparedness plan for your existing locations. This emergency scenario planning should help you guard against the worst. Don't forget to include your supply chain in this too.
When planning future sites, you should consider the specific natural disaster risk profile of the location you're considering. You should also think ahead and assess how future risk levels could change due to direct or indirect impacts of climate change.
The outlook for cyber incidents, natural disasters and more
These are just some of the many risks your business may face as you navigate the difficult task of future planning. To help you make sure your business is equipped to tackle the inevitable changes, DuroVac has put together a detailed guide to future-proofing your business and how threats to businesses have changed over the years.
This will help you decide what's best to prepare your business for the future. As we enter a new decade, why not start planning today?