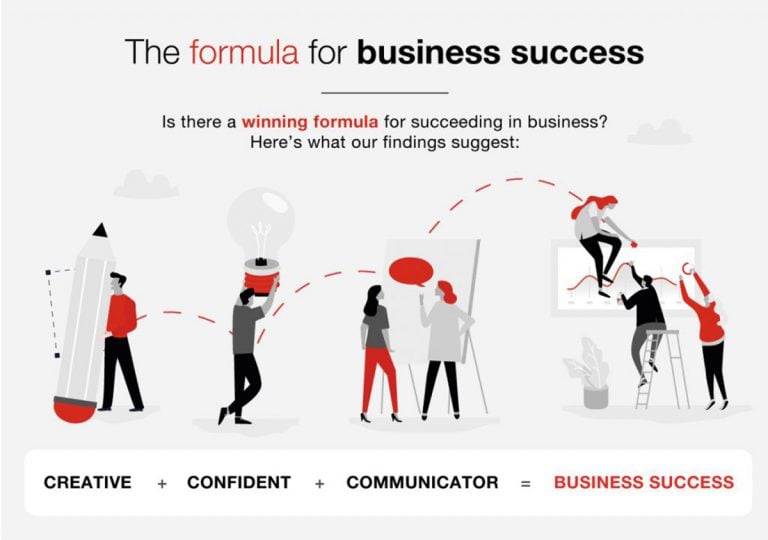 With the rise of online entrepreneurship influencers like Gary Vee claiming that anyone can lead a business, the question is; is it feasible for everyone? And, is there a checklist of qualities that would make the task of running a business easier?
A new study by small business insurer Hiscox, surveying a selection of small business owners around the UK, reveals that this could be the case. Expert Tom Froggatt weighs in with insights that help us further understand what qualities make the best leader.
[REITs]
According To Jim Chanos, This Is The Biggest Story No One Is Talking About
When a liquidity crisis struck China's Evergrande Group in the summer of 2021, it shook the global markets. Debt payments by China's second-largest property developer by sales were estimated in the hundreds of billions of dollars, and the company missed several payments. Those missed payments led to downgrades by international ratings agencies, but the Chinese Read More
Q2 hedge fund letters, conference, scoops etc
Be creative
No matter what sector of business you want to enter, from investments to cleaning, there is a certain level of creativity that's needed for you to keep your business moving forward.
The study found that 47% of respondents were involved in school performances, suggesting that having a flare for dramatic arts and other creative subjects translates well in the world of business. Upon consideration, this statistic isn't so shocking. Encouraging innovation and bringing alternative ways of thinking to the table is vital when taking advantage of new opportunities within the sector.
It can be argued that leading a business is an art form in itself; you perform when pitching to clients, craft well-written speeches to inspire employees and draw on knowledge gained from all areas of life to navigate problems that may arise.
Be communicative
As in most aspects of life, communication is key and an integral skill to have when taking charge in the workplace. Giving clear and concise orders is only one side of the communication coin; knowing when to listen is just as important.
Unsurprisingly, the Hiscox survey revealed that the most common first job among the respondents was in retail (23%) or hospitality (18%). One of the key skills needed for these jobs is the ability to communicate clearly with customers and colleagues – firstly, to ensure the smooth running of the business and secondly, to build a rapport with customers face to face.
These first jobs provide the perfect environment to hone future leadership skills. Conversing with customers at a young age is good practice for the future, as a strong leader will need to clearly communicate to clients and consumers on a regular basis.
Be confident
Lastly, no matter the size or field of the business' venture, confidence is another essential quality that makes the top three for the UK's business leaders.
Our expert, Froggatt, says, "Not all successful people are incredibly smart, or lucky, or talented, but they are, almost uniformly, confident. That doesn't mean they never have doubts, but that they back themselves to deal with challenges that arise and to find solutions."
Employees want a leader who is self-assured and can confidently challenge issues, while keeping the company's best interests in mind. Keeping a business going takes reliability and determination, so having the confidence to see all challenges through – from dealing with fluctuations in the market to building strong consumer, client or employee relationships – makes for a successful business leader.
All in all, there is only so far that an extensive education can get you in terms of being a successful business leader – it's the qualities that you develop outside of the classroom that can get you further. While there's no denying that preparing to enter the business world by gaining the relevant qualifications is important, having a different way of thinking and communicating in a clear and confident manner are the secrets to further success.