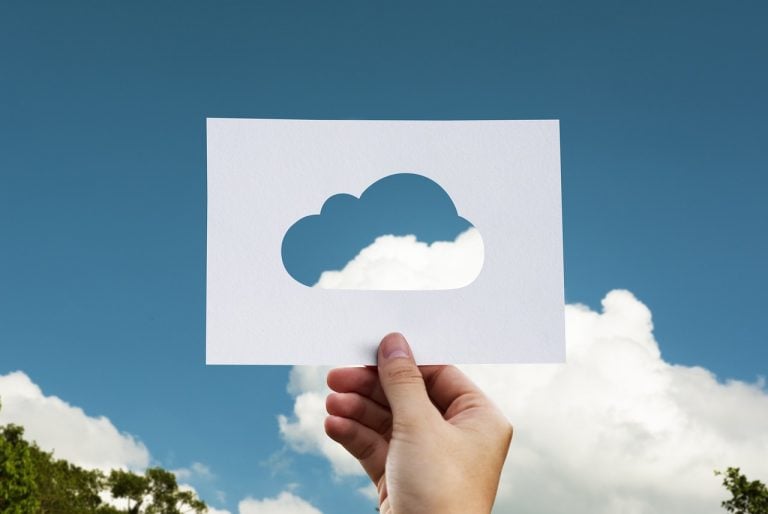 At the end of 2018, Forrester's cloud team predicted that cloud technology would soar to new heights in 2019. And from the data center to mobile devices, everything will contribute to this trend.
Well, we are standing in the 2019 Q3, and the startling results of Q1 are already out.
Q2 hedge fund letters, conference, scoops etc
Supercycle Sends Cash Flooding Into Commodity Hedge Fund Strategies
In May 2011, the commodity trading giant Glencore launched its blockbuster IPO, which valued the business at $60 billion. The company hit the market right at the top of the commodity cycle. In the years after, its shares crashed from above 500p to below 100p. The company is the world's largest commodity trading house. Its Read More
As per Q1 2019 reports,
Amazon Web Services (AWS) revenue jumped 45% year over year to $7.43 billion for the fourth quarter of 2018, Microsoft Azure revenue grew 76%, and Alibaba reported that its cloud unit is nearing $1 billion per quarter.
Globally, organisations are utilising the cloud in unprecedented ways. From business software to infrastructure, everything is moving to the cloud. Businesses have already reported a reduction in their IT costs and are expecting that 83% of enterprise workload will be managed on the cloud platforms by 2020.
Drums are rolling for cloud technology, and this bandwagon is only set to continue its ascent in the near future. But one industry which has largely benefitted from this trend is "Communication". Increased demand for remote working and BYOD policies are the propelling factors behind this trend.
However, in the last few years, the dynamics of cloud in the communication industry has changed vastly. For instance, during 2011-12, cloud communication was confined to online chat portals such as Yahoo Messenger, Google Chat, and more.
But with time, the cloud is being used to develop a full-fledged communication system using advanced cloud technologies such as IaaS, PaaS and DaaS. Many big players, including Ola and Uber, are already leveraging cloud systems for their customer communication.
This wide and quick adoption of cloud in the communication industry is only expected to rise at a CAGR of 24.8% with an estimated valuation of 5,706.8 million during the forecasted period of 2018-23.
But the big question is why an increasing number of businesses are adopting cloud communication? What are the driving factors behind this acceleration?
Let's try to answer these questions by factoring the key reasons for this widespread adoption.
1. Remote Working
According to a workplace survey, 53 per cent of respondents said they prefer telecommuting while 47 per cent want to work from the office every day.
This trend encouraged a large number of companies to deploy cloud systems and give employees the flexibility to work from anywhere at any time without hampering productivity. Employees can answer all their business calls siting from home, become part of audio or video conferences and connect with global workforce seamlessly through cloud communication portals. The only requirement is access to fast and uninterrupted internet connectivity.
2. Mobility
Irrespective of whether you work on a smartphone, tablet or desktop, the cloud made it possible to collaborate from any device. Business tools like Citrix Receiver application allow access to the entire virtual desktop from any of the mobile devices. Also, flexibility to access data from any device gave way to BYOD policies.
To top it all, cloud telephony solutions like number masking allow employees to dial or answer calls from their personal devices without revealing their personal numbers. Protecting the identity of the caller and receiver, this solution masks the phone number of both the parties temporarily during the call.
3. Real-time Analysis
Data analytics had been a challenging task with traditional systems. Previously, it took months to accumulate the scattered data, create structured information and crunch numbers to deduce meaningful patterns.
But with the advent of cloud, access to real-time data and analysis is no longer a time-consuming or costly endeavor. Businesses have access to all the data over clicks, and they can create intuitive and informational charts on a few drag and drops.
Quick and real-time access to all the data opens a heap of possibilities for the organisations.
Not only that, organizations have also become more adept at predicting the future. Today, businesses are not only using analytics to detect problems preemptively but to fix them before they snowball into business disasters. This growing focus on analytics, which is predicted to reach a value of USD 29.04 billion by 2024, is pushing businesses to create analytics-driven business decisions.
4. Unified Communications
Communication is an essential part of a business that focuses on a smooth and consistent flow of information. But unlike before, voice is no more the sole communication channel for the customers. Today, customers are using a combination of communication platforms to collaborate with the business.
This diversification of communication channels has made it harder for businesses to maintain communication consistency.
Unified Communication as a Service (UCaaS) cloud model, here, brings all the scattered communication to a single platform. Integrating all your social media apps, chats, text messages, emails and other applications over a single portal, it makes collaboration a lot simpler and smoother.
5. Unlimited Scalability
Among all the perks cloud provides, scalability is deemed as the most critical and vital.
In the old days, scaling infrastructure was a costly affair. It took days and months to add or remove storage and computing resources. To handle unexpected business demands, the business had to purchase extra resources and depend on others to configure the systems.
But the cloud changed the whole scaling process entirely. On the contrary to traditional systems, it simplified the scaling process by outsourcing the infrastructure and storage functions to dedicated cloud vendors.
Be it adding extra server space, maintaining the server or expanding the storage capabilities on-demand; cloud multiplies the business capabilities by manifold.
Summary
The factors mentioned above have been the driving force behind the rising adoption of the cloud-based communication model. And pay-as-you-use, flexible scaling, remote working benefits are the front-runners of this change.
After realising how this cutting-edge technology can flip the traditional methods of communication and provide enhanced connectivity, a large number of companies have already started striding towards this advanced communication system.
---
References
https://www.forbes.com/sites/forbestechcouncil/2018/05/22/five-business-drivers-for-organizations-moving-to-the-cloud/#14e610924558
https://www.mitel.com/blog/10-reasons-companies-are-moving-communications-to-the-cloud-in-2018
https://www.business2community.com/cloud-computing/5-ways-cloud-computing-changing-business-world-02045310
https://www.gartner.com/imagesrv/books/cloud/cloud_strategy_leadership.pdf
https://www.alliedtelecom.net/cloud-can-improve-business-communications/
https://www.cisco.com/c/en/us/solutions/collaboration/index.html