Becoming an angel investor sounds like a clear-cut way to get a return on investments spread across multiple startups looking for seed money. Early stage funding by angels is a vital step in bringing a business idea to life, and has the ability to attract venture capitalists down the road.
Q2 hedge fund letters, conference, scoops etc
However, the concept of becoming an angel investor and the actual proof in the pudding has a few contrasts. Since the startup boom, every one that meets accredited angel investor requirements is looking for the next innovative idea to invest in.
All aspiring angels want to inject seed money into the next unicorn and reap the rewards. But being an angel investor, and being a successful angel investor, is two different journeys entirely.
Tips To Becoming A Successful Angel Investor
To help you on your journey toward angel success, here are 8 tips you can draw from for guidance.
Angel Investor Accreditation
Becoming an angel investor isn't simply about making it rain seed money without guidelines. In fact, angels need to meet requirements to be accredited investors. To be an "accredited" angel investor, you need to have an annual income of at least $200,000 or be worth at least a million dollars.
There's an added bonus for startups that have accredited angels behind them as well. Funds from an accredited angel are actually exempt from SEC filings and the state government.
Angel Investing Can Be Risky
If you get your accredited investor credentials and your first investment is a home run, congratulations! However, this is not the path most traveled for angel investors. It is slightly risky to invest in startups or other entrepreneurial endeavors, with many angels losing some, or all, of their investment.
Like all investments, it is a good idea to have a dollar amount you're comfortable losing. You should also have a risk profile in place that covers these key questions:
Is there a strong team in place?
Is the product or service solving a substantial issue?
How strong is the marketplace for the startup's product or service?
Is there a built-in target audience and marketplace?
What's the marketing plan and future projections?
What are the exit options?
Answering the above questions can mitigate a certain amount of risk, but not all. Even if all things point to "invest" the startup could still fail.
Have an Investment Strategy
Another hallmark of a successful angel investor is his or her investment strategy. If you want to be successful in the angel game, you certainly need one, and you best stick to it.
A successful investment strategy involves the reasons why you want to invest in startups or entrepreneurial endeavors, what areas/industries you're passionate about and can help guide founders in, and how many investments you want to make over a certain period of time.
It is simply a matter of preference. But if you don't stick to your investment strategy, you may begin investing too much, or investing in areas/industries you can't give much needed guidance in to achieve success.
Stay True To What You Know
Investment strategy leads right into this very important aspect of being an angel investor, which is invest in what you know. Or at least what you have a decent understanding of. Yes, you don't want to just invest in one industry or niche, but it is ideal to have some industry knowledge before investing a penny.
Why? You are not only investing your money. You are putting your know-how and passion behind a startup or business you feel has legs. This could be a new tech innovation for an issue you are close to, or maybe even a startup aligned with a hobby you enjoy.
Invest in People, Not Just Businesses
One of the top tips for becoming an angel investor is to invest in people, not only businesses. It very well could be the best, most innovative idea in the world, but without a passionate, strong willed entrepreneur at the helm, the business is likely to fail.
Get to know the founder and the team. You will quickly get a sense of their determination to succeed. Listen to the obstacles they have already overcome, how they did it, and feel their vibe to succeed. This transfers to your investment, making you successful as well.
Research, Research, Research
One of the quickest ways to fail as an angel investor is to invest without doing your due diligence. This makes research a very valuable and profitable tip for up and coming angels. Investors that do more than a week's worth of research on a potential investment opportunity have the greatest success.
Look at it like you're buying a car seat for a baby. Knowing the risks involved if an accident occurs, you want that baby to be protected beyond a shadow of a doubt. This triggers intense research, and an angel investment should be the same.
Follow an Investment Thesis
If X+Y=Z time and time again, it is a proven thesis. This can be your angel investor thesis as well. If you invest in tech startups (X), that are in the health industry (Y), and you have a three times ROI (Z), why not continue to test that thesis until it works.
You can also follow global trends and test out a new thesis. For instance, if you see an offline marketplace primed for online inception, you can jump aboard by investing in a company ready to test the marketplace.
Always Seek Counsel
If you're new to the angel investment space, you should absolutely lean on more experienced angels for guidance, mentorship, and the occasional advice. There is certainly no shame in the angel game, only humble individuals passionate about fulfilling their dreams and providing funding to make founders' dreams come true as well.
Wrapping Up . . .
Can anyone with the funds be an angel investor? Yes. Can anyone be a successful angel? No. There are a number of essential elements that go into becoming a successful angel investor. The above are a great jump off point, but always turn to your network of experienced investors for insight to really cultivate your future success.
About Jeremy Larner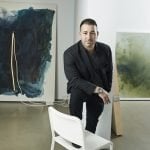 Jeremy Larner is an angel investor who has helped finance over 100 startups. His most notable investments include Dollar Shave Club and Postmates.com. Beyond angel investing, he also runs JKLWorldwide.com, conducting procurement and investment strategies for a wealthy clientele in the world of art.