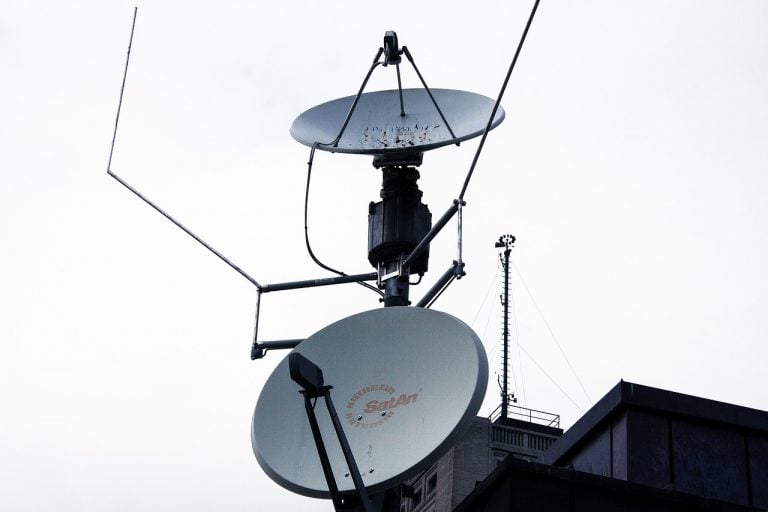 Satellite TV refers to a television type that is connected to your TV sets wirelessly through a network of radio signals and satellites. The signals are transmitted from the satellite in space and received by the regional satellites.
Satellite  utilizes antennas known as dishes. The signals are transferred to a receiver, which could be a setup box inside the TV. The signals are received by a satellite dish and finally projected on the TV sets.
Q3 2019 hedge fund letters, conferences and more
Carlson Capital Tells Investors: Twitter Still Has Tremendous Upside [Exclusive]
Carlson Capital's Double Black Diamond Fund returned 85 basis points net in August, bringing its year-to-date net return to 4.51%. According to a copy of the fund's September update, which ValueWalk has been able to review, its equity relative value and event-driven strategies outperformed during the month, contributing 131 basis points to overall P&L. Double Read More
Undoubtedly, satellite is among the most popular TV services across the world. Satellite TV gives you almost all the services as cable TV does. However, there are some differences. For instance, satellite TV providers are likely to give you more channel options and lower pricing as compared to cable TV. On the other hand, cable TV is less prone to weather conditions. Here is a quick look at the main features of satellite TV:
Satellite TV: Availability and Coverage
Satellite has greater availability and coverage. Its coverage does not usually depend on location; it is accessible all across the globe.
It offers wider geographical coverage and accessibility even in remote areas where cable TV cannot reach. Usually the signals you receive are distortion-free and uninterrupted unless there is some genuine weather problem.
Channel List
Satellite TV usually provides you access to a greater number of channels and packages. You usually get access to more add-on channels so you get to enjoy sports, news, premium and international channels.
High Picture Quality
Satellite TV usually has a bigger bandwidth as compared to cable TV. The quality display is one of the benefits of satellite TV. You will be able to view clear images and minimal interference since the reception of signal is through satellite, directly. The high-quality picture surely allows you to enjoy your favorite shows to the fullest. If you are looking for some incredible picture quality then you should definitely go for satellite TV.
Dish Installation
In order to get a satellite, you need a satellite dish. The equipment expenses are usually included in the package. You will have to get the dish fixed to your rooftop.
Signing a Contract
Satellite usually needs a contract of a year. Cable TV providers may not require signing a yearly contract.
Satellite TV: Cost
The cost differs from provider to provider. However, the monthly fee of satellite might be less as compared to others. Many providers offer attractive bundles and ensure smooth services at effective pricing. You can check out DIRECTV packages and prices to avail high-quality services at an appealing rate.
Satellite is more reliable and comes with many attractive features. Apart from high-quality picture display, it usually comes with a receiver that allows you to record greater number of shows from various popular channels. Bundling further helps you cut down the costs while you can still enjoy good quality and reliable service. It is always good to be a smart customer and look into the plans and offers of your provider carefully before you make your final decision.