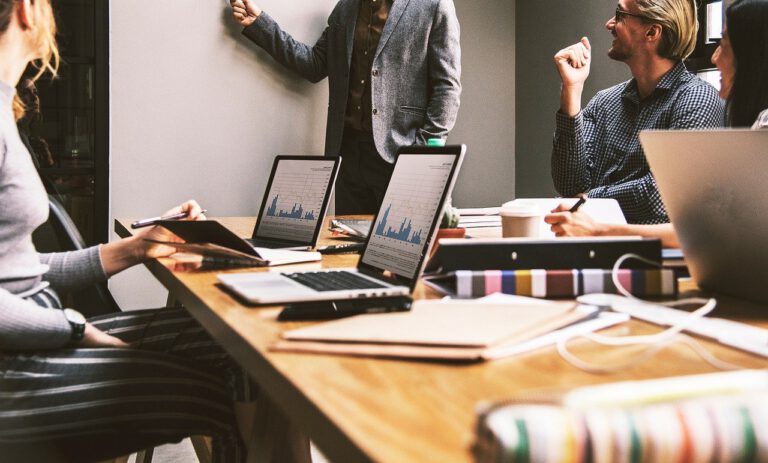 The stock of LegalZoom. com Inc (NASDAQ:LZ), an online legal platform, finished at $37.85, up 35.18 percent. After an initial public offering price of $28, the stock debuted at $36.75 a share, putting LegalZoom's market capitalization at $7.35 billion, CNBC reports.
Q2 2021 hedge fund letters, conferences and more
Gates Capital Management Reduces Risk After Rare Down Year [Exclusive]
Gates Capital Management's ECF Value Funds have a fantastic track record. The funds (full-name Excess Cash Flow Value Funds), which invest in an event-driven equity and credit strategy, have produced a 12.6% annualised return over the past 26 years. The funds added 7.7% overall in the second half of 2022, outperforming the 3.4% return for Read More
After an initial public offering price of $28, the stock debuted at $36.75 a share. The firm raised $700 million by selling 19.1 million shares at that price the night before its stock market launch. LegalZoom offers legal and compliance services in all 50 states and over 3,000 counties across the United States. LegalZoom CEO Dan Wernikoff said in a recent interview, "I'll just start by saying, you know, our mission is to democratize law." He claims that the legal services sector is "extremely large," with a value of around $50 billion. The company had applied for a stock market listing in 2012, but it was withdrawn in January 2014. After a $500 million investment from Francisco Partners and GPI Capital four years later, LegalZoom was valued at $2 billion.
History Of LegalZoom
LegalZoom is an online legal technology company that aims to transform the legal sector by providing convenient, cost-effective, and high-quality legal services. LegalZoom was created in 1999 and has started over 4 million businesses, according to their website. LegalZoom is a well-known provider of LLC creation services, with packages that contain a variety of legal paperwork as well as other LLC services.
LegalZoom's reputation and simple registration processes make using their LLC creation service seem like a no-brainer for individuals wishing to start a new business, such as a Limited Liability Company (LLC).
Before you use LegalZoom to help you launch your company, there are a few things to consider. So you don't have to, the LLC University team tested the LegalZoom website, spoke with many customer care agents, and read all of the terms and conditions.
Lately the company has gone as far as to receive legal approval in Arizona for an alternative business structure - which can be seen as a recognition for just how much business it is able to offer the state.
LegalZoom LLC Formation Service
According to the LegalZoom website, forming an LLC is as straightforward as:
Answering a few simple questions and taking a few minutes
Payment of the state filing fees as well as LegalZoom's fees
Waiting for LegalZoom team to gather and file all relevant documents
Getting a comprehensive LLC package mailed to you or uploaded to your account
Despite the fact that all customers follow these four fundamental procedures, the final output you obtain is determined by the LLC formation services package you select. When asked if LegalZoom will mail or email LLC approval documents, they stated that it depends on the document you ask them to file and the state you're filing in. They'll either ship them to you or let you download them online, depending on which state you're filing in.
LegalZoom LLC Formation Prices
The Economy bundle is the most popular LegalZoom LLC product. The Economy package will set you back $79 plus state fees.
LegalZoom's Economy bundle includes the following features:
Fill out and submit your state's LLC formation paperwork
Create unique Articles of Organization for your limited liability company
Send a letter authorizing the use of your bank account
Within six weeks, return your LLC forms that have been authorized
Standard ($329 + state costs) and Express Gold ($349 + state fees) are the two enhanced LegalZoom LLC packages. The LegalZoom LLC packages aren't that different from one another. Standard just adds a few things to Economy, as well as getting your completed filing to you a little faster (15 business days instead of 30 days). Express Gold is LegalZoom's quickest business formation option (7-10 days), but it comes with the same added features as Standard.
Both the Standard and Express Gold packages include everything described above in the Economy plan, plus extras like a personalized company seal and document folder, as well as membership certificates.
Other Services Offered by LegalZoom
Registered Agent Services
A registered office is where legal paperwork can be delivered to an LLC. The person who has been given the power to accept these documents is known as a registered agent. In order to have a registered office, the LLC must have a reliable street address in the state where it is founded. The registered agent should be ready to receive documents such as summons, complaints, and even subpoenas during normal business hours. As a result, choosing the best service agent for your LLC is essential.
A registered agent is a person or company that gets important documents, information, and correspondence from the state, federal, and other government authorities. They send this information to your LLC or corporation so that you can reply appropriately and promptly. The registered agent is the main point of contact for all legal documents and correspondence.
A Registered Agent is required for all newly created legal entities. Limited Liability Company, S Corporation, C Corporation, Limited Partnership, Limited Liability Partnership, and Non-Profit Organizations are the many company kinds. All of these business entities must have a Registered Agent, regardless of the state in which they are registered.
Suggested Video:
Final Thought
LegalZoom is locked in a tight battle with other large entities moving in on this space. Although it has received positive feedback from internet review sites - and it can be seen on Trustpilot, ConsumerAffairs, and the Better Business Bureau, LegalZoom has an average rating of more than four stars, it is not all about happy customers. It comes down to strategy: LegalZoom provides personal legal services as well as commercial legal services. Yet the competition, like Zen Business - have diversified into monetizing through domain-related services, thereby capitalizing on a full spectrum of startup related expenses businesses incur. In the end, it will be strategic innovation that will enable survival in this market and ultimately whetherLegalZoom can face these competitive forces.