Alignable PRO Act Poll: 61% Of SMBs Say Proposed Pro-Union Legislation Would Demolish Their Businesses
Q1 2021 hedge fund letters, conferences and more
The PRO Act Could Devastate The Small Business Economy
The PRO Act, pro-union legislation passed by the House last month, has caused great consternation among small business owners. If passed, it could devastate the small business economy, perhaps as much as COVID has, especially among millions of solo entrepreneurs and side hustlers struggling to recover from the COVID Era.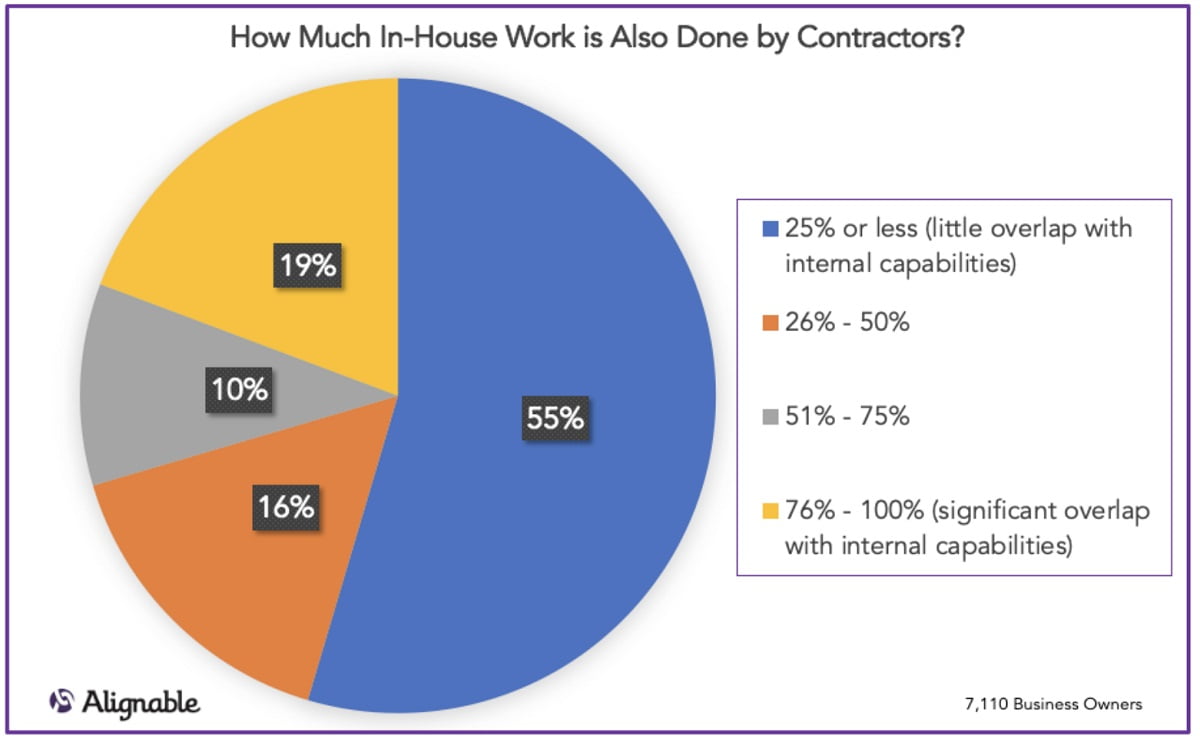 It would require companies to hire many independent contractors as W-2 employees, essentially eliminating or curtailing the ability of most freelancers to maintain their livelihoods and independence. Destined for the Senate, the PRO Act also has been revived by the Biden Administration which indicated it should be part of the proposed $2.3 trillion infrastructure legislation -- a hot topic this week.
Given recent concerns expressed over the PRO Act, Alignable conducted a survey from 3/27 to 4/1/21 to learn more about how it could affect small businesses. According to Alignable's PRO Act Poll, released today, the majority of 11,606 survey participants expressed fear about what this legislation could bring. If the PRO Act becomes law:
The majority (61%) of independent contractors anticipate losing 76% or more of their business. (That's largely because only 17% of small business owners said they could afford to hire freelancers as W-2 employees).
Looking at demographics, 67% of women-owned businesses would lose most of their business, with many saying they're parents who freelance to accommodate children's schedules.
Veterans were similar with 65% reporting the same massive loss of revenue.
Nearly half (45%) of all small businesses would be forced to shut down, as many depend on hiring freelancers to win business, manage costs, & keep companies afloat.
Minority-owned businesses also could suffer major losses, as 62% said they're "vitally or highly dependent" upon having a side hustle to stay afloat.