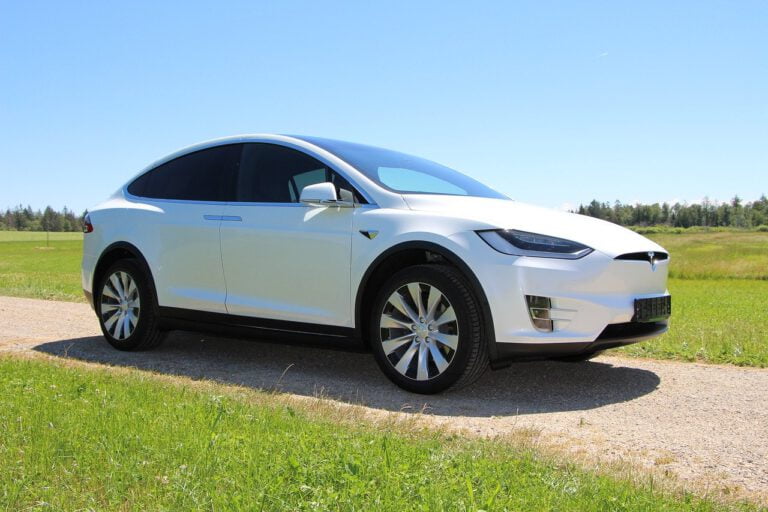 Whitney Tilson's email to investors discussing Tesla to be added to S&P 500; "time to re-engage (on Tesla short)?"; Space Karen; rapid COVID testing; in Biden, Detroit gets a 'car guy' with electric vehicles on his mind; first he built Tesla, now he's recycling all the batteries; Who's Drunk on Tesla?

Q3 2020 hedge fund letters, conferences and more
Tesla to Be Added to S&P 500 Index
1) TSLA is up 9% after hours on this news: Tesla to Be Added to S&P 500 Index
This CTA Is The Best-Performing Hedge Fund This Year
As equity long/short hedge funds have struggled this year, managed futures funds have been able to capitalize on market volatility and generate some of the best returns in the hedge fund industry. The managed futures sector refers to funds known as commodity trading advisors, or CTAs, which generally use a proprietary trading system to trade Read More
Time To Re-Engage On Tesla Short
2) The Tesla message board on ValueInvestorsClub was super active with 526 posts from March 2019 until a couple of months ago, but then went silent as short sellers licked their wounds. Just today, however, it came back to life with this post and two follow-ups (what exquisitely bad timing, in light of the after-hours news) [note to Tesla bulls: do not flame me for sharing this, as I haven't changed my mind that this stock is to be avoid on BOTH the long and short sides – I'm just passing along various viewpoints, as I always do; if you don't want to be on this list, simply send a blank email to: tsla-unsubscribe@mailer.kasecapital.com]:
527 - GoodHouse: Time to re-engage (on Tesla short)?

I realize this short has burned a lot of folks. I have nothing to add on the amazing research that has been posted here and elsewhere online regarding the myriad issues at Tesla. However, I'd like to point out several recent developments which could be signs of the bubble starting to burst:
1) Resignation of Jay Clayton as SEC chair indicates the beginning of the end of the current corporate fraud supercycle
2) TSLA super-pumper Cathie Wood getting pushed out of Ark
3) Musk humiliated with "Space Karen" viral tweet erodes his mystique as "Iron Man" CEO/entrepreneur
4) TSLA losing share in Europe thanks to increased competition and cars in China are getting recalled
5) Several members of SoftBank's board have been dismissed thanks to shareholder pressure on corp governance after the company burned $1.3bn on YOLO call options "NASDAQ Whale" trades on tech stocks in 3Q which included TSLA
6) Relatively low short interest (~6% per Bloomberg) makes this a much less crowded short and less short-squeeze risk
528 - pcm983: Re: Time to re-engage (on Tesla short)? - 527
nothing to add but I wouldn't bet that Clayton out means the next guy or gal will be tougher on fraud - it's not like the obama admin was particularly tough on fraud
529 - issambres839: Re: Time to re-engage (on Tesla short)? - 527
I'm not involved, but point #1 is a huge risk to TSLA if there is any real supervision coming from the SEC or auditing of TSLA's accounting practices. A renewed SEC is not an immaterial risk to TSLA.
Space Karen; Rapid COVID Testing
3) Re. Musk's tweet that has earned him the derisive nickname "Space Karen," this is what I sent to my coronavirus email list last week (if you wish to subscribe to it, simply send a blank email to: cv-subscribe@mailer.kasecapital.com):
Last week my 24-year-old Alison got a rapid Covid test before going to visit her boyfriend and stay with his family in Baltimore. And yesterday my 18-year-old Katharine did the same. Since other folks may want/need a rapid test, I asked Kathrine to write up her experience:
One of my coworkers just tested positive for Covid, so even though I had barely been in contact with her last Saturday, my boss asked me to get a test before I returned to work as a precaution.
Like Alison, I went to the CityMD on 96th and Lexington, which is offering free Covid tests (rapid, PCR, or blood) for anyone who walks in.
Based on Alison's experience, I expected a long line – and, sure enough, it was around the block when I got there around 1:30pm, so I had to wait for two-and-a-half hours! Once I was inside, however, the process was simple and efficient and only took 20 minutes.
All you need is your driver's license (Alison and I both brought our insurance cards, but they didn't ask for them). You check-in on an iPad and then wait to be called.
I got the rapid test, in which they stick a swab up your nose, but not nearly as far as with the PCR test, so it's not as uncomfortable.
And, unlike the PCR test, where results can take days, they emailed me my negative report within 15 minutes.
Just remember to bring a fully charged phone or something else to do in line!
After I sent this around, a couple of friends commented that the rapid test is not as reliable as the PCR one, so I did some research. As best I can tell, this is true – but it's unclear how much less reliable the rapid test is.
My best guess (I'm not a doctor!) is that if you need an answer quickly or you're quite sure you don't have Covid (no symptoms, mainly getting tested to check a box), then just get the rapid test. But if you have symptoms and really need to know, then the PCR test is more accurate.
In this case, ideally get both – the rapid test will let you know if you need to immediately start quarantining, and the PCR test will confirm the results.
In Biden, Detroit Gets a 'Car Guy' With Electric Vehicles on His Mind
4) A WSJ article about what to expect with Biden: In Biden, Detroit Gets a 'Car Guy' With Electric Vehicles on His Mind. Excerpt:
A Joe Biden administration could mean both big changes and more certainty for the U.S. auto industry after turbulent but mostly lucrative years under President Donald Trump.
A self-proclaimed "car guy" who showed off his 1967 Chevy Corvette in campaign ads, Mr. Biden has pledged to create 1 million auto-sector jobs as part of a broader plan to support clean energy and tackle climate change. He has also said he'll toughen fuel-economy regulations, incentivize electric cars and take a collaborative tone on trade.
Car executives say the president-elect's intentions to throw the government's weight behind electric vehicles will aid the industry's investment in this technology.
Executives, dealers and analysts say they expect Mr. Biden's administration to push for stricter—and, for companies, more expensive—limits on tailpipe emissions. However, they say he could end a standoff between the federal government and California that has been dragging on the industry.
Vince Sheehy, president of Sheehy Auto Stores in Washington, D.C., said he's hoping Mr. Biden brings a more stable regulatory environment for the automotive industry and can avoid competing federal and state standards.
"It is my strong preference that we would have a gradual approach guided by the federal government and not individual states," Mr. Sheehy said. "That patchwork approach just wreaks havoc."
Expanding U.S. manufacturing is also expected to remain a focus for Mr. Biden. But car-industry lobbyists say he is unlikely to employ Mr. Trump's favored tactic of threatening tariffs on vehicles and auto parts.
First He Built Tesla, Now He's Recycling All the Batteries
5) An interesting 25-minute video by Ashlee Vance, author of the fabulous 2015 book, Elon Musk: Tesla, SpaceX, and the Quest for a Fantastic Future, about JB Straubel and his battery recycling company, Redwood Materials: First He Built Tesla, Now He's Recycling All the Batteries
Who's Drunk on Tesla?
6) Hilarious – this may be Tesla's only profitable business line! Who's Drunk on Tesla? Excerpt:
Tesla fans can now sit back in their "Tesla short shorts," swipe on a dating app reserved exclusively for Tesla owners, all while sipping "Tesla Tequila."
That's right. Tesla released its limited edition tequila Thursday night for $250 a bottle, shaped like a bolt of lightning. It was sold out within hours, though, which means desperate buyers will have to go on eBay to bid on it. Some sellers are asking for $1,000.
Bargain hunters could also just find a similar version at Nosotros Tequila, the producer, for an 82% discount, though it is aged four months less than Tesla's limited edition.
The idea apparently can be traced back to April Fools' Day of 2018, when Elon Musk jokingly tweeted that Tesla has gone bankrupt. In the tweet, Mr. Musk was depicted passed out against a Telsa Model 3 and surrounded by "Teslaquilla" bottles.
Updated on