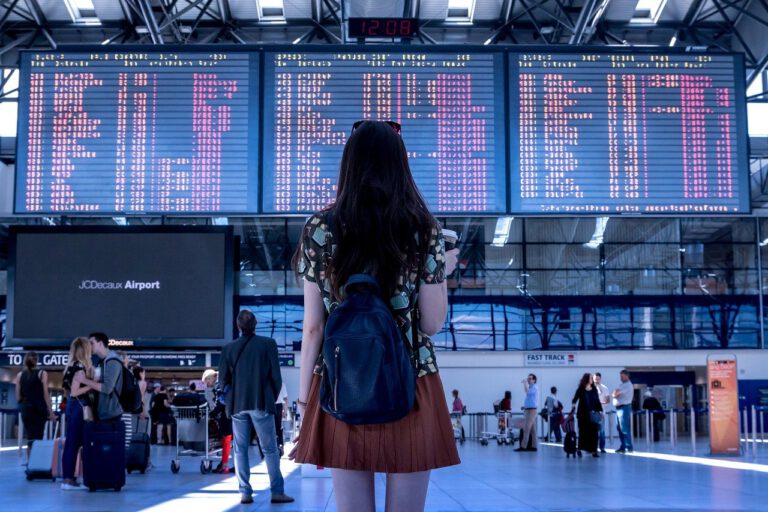 Airlines are receiving a much-needed bump amid the COVID pandemic thanks to Thanksgiving travel. However, the Centers for Disease Control and Prevention urged Americans not to travel for the holiday. Despite the increase in people who are traveling for Thanksgiving, COVID has still taken a bite out of the seasonal numbers.

Q3 2020 hedge fund letters, conferences and more
More travel for Thanksgiving despite COVID
According to the Transportation Security Administration, more than 1 million people passed through security checkpoints at the nation's airports on Friday and Sunday. Sunday was the busiest day for airport travel since the beginning of the pandemic in March. Almost 1 million people passed through them on Saturday.
Growing Up In The Fund Management Business: This PM's First Stock Was A Value Stock
When portfolio managers get started in the business, their investing style often changes over the years. However, when Will Nasgovitz bought his first stock when he was 12, he was already zeroing in on value investing, and he didn't even know it. Nasgovitz has been with mutual fund manager Heartland Advisors for almost 20 years, Read More
Between the three days of the weekend, more than 3 million people traveled through the nation's airports. Although those numbers are an increase from other recent weeks, the travel numbers from a year ago showed more than 2 million people each day.
CDC warns against Thanksgiving travel
The surge in travel for Thanksgiving amid the COVID pandemic started the day after the CDC warned against travelling for the holiday. Dr. Henry Walke, the agency's COVID incident manager, said during a press conference on Thursday that they recommended "against travel during the Thanksgiving period."
According to USA Today, Walke said families risk a tragedy that one of their members travels to their gathering and "could end up severely ill, hospitalized or dying." He added that they understand that people want to see their family just as they have done in past years, but this year they are asking people to limit their travel for the holiday.
Some airlines have started offering or will soon offer COVID tests along with their flights.
Safety tips for Thanksgiving travel amid COVID
Walke also said that for those who do decide to travel for Thanksgiving despite the COVID pandemic, they should do so "as safely as possible by following the same recommendations for everyday living," like wearing a mask, social distancing and hand washing.
The CDC also recommends additional safety measures for those who decide to travel, such as bringing your own food, drink, utensils, cups and plates. The agency also recommends that people avoid passing by the kitchen or other areas where food is being prepared and using single-use items like condiment packets and disposable utensils, plates and food containers.
The CDC also recommends that people hold their Thanksgiving gatherings outdoors and limit the number of people in attendance. If food is being shared, the agency suggested having just one person serve it.
As Americans flock to the nation's airports, the U.S. reported its 20th consecutive day with more than 100,000 new cases of COVID on Sunday. Along with surging new cases, hospitalization rates from the virus have also increased, according to CNN. About 84,000 coronavirus patients entered the hospital on Sunday, marking the 13th consecutive day the U.S has beaten its record for hospitalizations, according to data from the COVID Tracking Project.
The U.S. reported 1 million COVID injections in less than a week as people prepared to travel for the Thanksgiving holiday. Since the beginning of the pandemic, over 12.2 million people have been infected with the virus, and more than 250,000 people have died from it, according to data from Johns Hopkins University.
Updated on