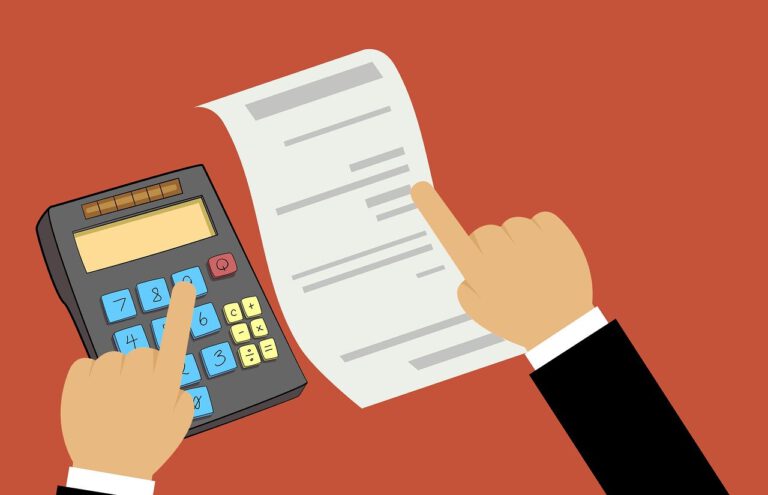 Senator Investment Group and Cannae Holdings' hostile bid for Corelogic Inc (NYSE:CLGX) has been a drawn-out affair, lasting four months already. But just two weeks before a special shareholder meeting, the company has gone from playing for time to scrambling for an out.
Q3 2020 hedge fund letters, conferences and more
Corelogic Inc In Talks With Potential Buyers
This week, Corelogic Inc confirmed it was talking to potential buyers about a deal priced well above the dissidents' $66 per share offer. But what could have been a blow for Senator and Cannae's efforts to take the company private may instead bolster their campaign to replace three-quarters of the board if shareholders take it as evidence of the activists' complaint that CoreLogic has been unwilling to engage with their offer.
Crypto Hedge Fund Three Arrows Blows Up, Others Could Follow
A few years ago, crypto hedge funds were all the rage. As cryptocurrencies rose in value, hundreds of hedge funds specializing in digital assets launched to try and capitalize on investor demand. Some of these funds recorded double-digit gains in 2020 and 2021 as cryptocurrencies surged in value. However, this year, cryptocurrencies have been under Read More
CoStar Group, which Bloomberg said could offer between $77 and $83 per share, reportedly believes the company's non-disclosure agreement is too onerous. Although other potential buyers have progressed with deal talks, the complaint is an unwanted criticism of the CoreLogic board this close to the November 17 special meeting.
Throughout the contest, Corelogic Inc's attacks on the Senator and Cannae bid have been heavily focused on valuation and antitrust concerns. Attacks on the activists' nine nominees were pro forma, or missing entirely, until this week (it now says they lack the required experience and are conflicted).
But whether CoStar's verdict is a fair one or an attempt by a rival and potential acquirer to take advantage of the scrutiny CoreLogic is under, the emergence of other potential bidders distracts from CoreLogic's argument that Cannae and Senator were undervaluing the company because it creates the conditions for an auction, which the activists committed themselves to in September.
Big Fundamental Investors Have Given Up
Senator and Cannae had previously suggested big fundamental investors had given up on Corelogic Inc, with arb traders betting on the likelihood of a deal taking their place. A near-30% pop in the stock price overnight when the activists made their proposal (a roughly 55% gain since the start of the year) and the long wait for the special meeting, called in late July but set for mid-November has made for soporific trading. Even a big quarterly earnings report failed to take the stock much beyond what Senator and Cannae were willing to pay for it.
The unusual campaign, explored in more detail in the forthcoming issue of Activist Insight Monthly, is notable not only for combining private equity and activist strategies, adding hostile M&A to the mix. While activists have run proxy contests to push for sales and participated in take private deals, starting with Elliott Management's 2017 acquisition of Gigamon, the latter have generally involved softer approaches in line with private equity.
Combining the two, as Senator and Cannae have done, takes time and careful planning. It also requires the activists to be serious about owning the company, and potentially prepared to lose a bidding war. But it could make them some money on their 15% stake, and that might be enough to tempt some activists to repeat the strategy next year.
---
Former Unibail CEO Thinks 3.5 Billion Euro Capital Raise Is Unwise
A little-noticed proxy contest at mall-owner Unibail- Rodamco-Westfield is the subject of my colleague Iuri Struta's Weekly Wrap over on Activist Insight Online. Former Unibail CEO Léon Bressler and French billionaire Xavier Niel think a 3.5 billion euro capital raise is unwise and recommend asset sales, a common thread among activists involved in companies brutalized by the COVID-19 pandemic. Like many other activists, they will probably fail – proxy voting advisers have generally deferred to management on capital raises and in this case, the big three (Institutional Shareholder Services or ISS, Glass Lewis, and France's Proxinvest) all recommend a vote in favor. But ISS has reportedly backed the activist's slate and Proxinvest suggested a vote for Niel. Whatever the result on November 10, the future could be a delicate balancing act for Unibail.
---
Quote Of The Week
Quote of the week comes from Elliott Management Senior Portfolio Manager Jeff Rosenbaum, revealing that the company had a "significant" (but previously unreported) interest in DTE energy and had persuaded the electric and gas utility to spin off its midstream gas segment this week:
"We appreciate the engagement and dialogue we have had with DTE's senior management team over the past several months. We believe the new DTE Energy and DTE Midstream will stand as leading companies in their respective sectors."
Updated on