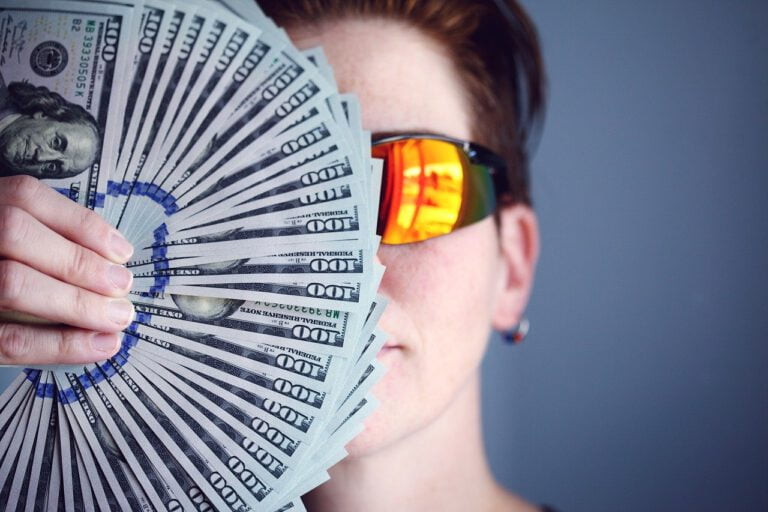 The new financial year has just begun, and so has the annual review season. You've been hitting and exceeding your goals, adapting and innovating, and your motivation to succeed is at a peak – and now, you believe you deserve a pay rise.
Q2 2020 hedge fund letters, conferences and more
However, over the past few months, you have watched mass redundancies, pay freezes and hiring freezes occur. And, with the current unemployment rate at 11.1%, you may feel you don't have a lot of job security. As a result, you're probably hesitant to even bring up the idea of a pay rise to your boss.
Option Trading and the Future of Option Alpha with Option Alpha's Kirk Du Plessis
ValueWalk's Raul Panganiban interviews Kirk Du Plessis, Founder and CEO of Option Alpha, and discuss Option Alpha and his general approach to investing. Q1 2021 hedge fund letters, conferences and more The following is a computer generated transcript and may contain some errors. Interview with Option Alpha's Kirk Du Plessis
The Right Time To Discuss A Pay Rise
The truth is, most people don't know if it's the right time to discuss a pay rise. When it comes to asking for more money, even when a pandemic isn't looming above your head, most people find it difficult to broach the subject. The current situation makes popping the question much more difficult, but it is still possible to ask for a pay rise during the pandemic.
Before asking for a pay rise, be prepared for your meeting. Make sure you are prepared to discuss what you have achieved in your role as well as what initiatives you took on outside your role. This is key. Many people ask for a rise but haven't taken the initiative to improve or diversify their skills or to take on more responsibility.
Here are a few things you can do to make sure you are able to clearly express your point of view.
1. Re-frame Your Question
Instead of just asking for more money, submit a narrative. Showcase why you believe you deserve a pay rise by highlighting the value you have brought and will bring in the future to the business.
Avoid words such as "I want" and "I think". Instead, use positive affirmation statements supported by evidence. This will show that you have clearly thought about the reasons why you deserve a pay rise and that you're serious about it.
Of course, you need to be aware of the company's current financial situation since a pay rise might not be possible this year.
2. Leverage Your Wins
Everyone loves results. When you are thinking about asking for a pay rise, leverage a win or accomplishment. Use your win as a starting point to discuss how you have managed challenging situations and how you were able to succeed even when faced with adversity.
This will give you leverage and give your employer a sense of confidence regarding your ability.
One key step you can take is documenting all of your achievements and learnings. You can then use this information to support your request for a pay rise.
3. Be Prepared. Have A Fallback Option.
Of course, there is a chance that you will get a "no". During this pandemic, cash has become extremely tight for many companies, so your manager may not be able to offer you an increase straight away. Instead of being disappointed, look at this as an opportunity to find out where they think you can improve and grow. You can then use this information to help you renegotiate your salary once the business bounces back.
Remember, look at long-term growth and keep the future in mind when you are discussing the possibility of a pay rise. Come in prepared, confident and ready to negotiate. It is important to be flexible and patient, but if you focus on your growth, you will always succeed.