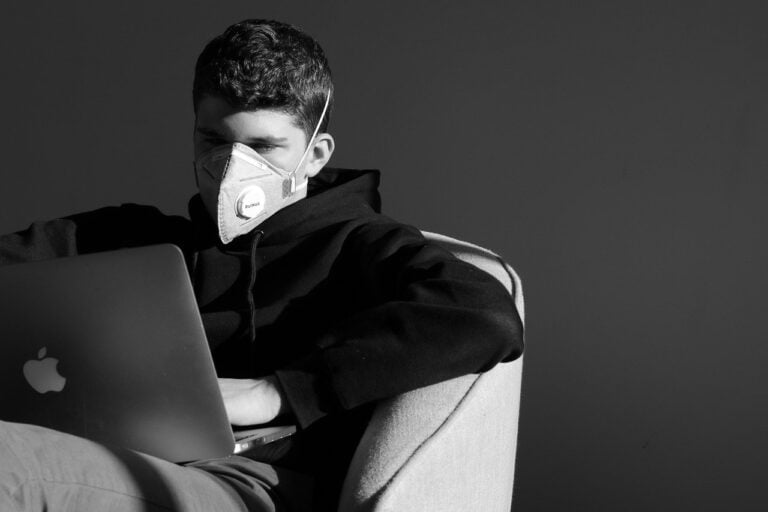 In a world fundamentally transformed by the impact of the global COVID-19 pandemic, business life has largely shifted online on both the side of enterprises and their customers. In the wake of this transformation, tools such as customer relationship management (CRM) systems, and digital marketing platforms have become increasingly vital. Consequently, the stocks of the companies making them present tantalizing investment opportunities.
Q2 2020 hedge fund letters, conferences and more
Rated amongst the most impactful sales tools by 62% of companies, CRM systems encompass operational, analytical, and collaborative activities. They can be harnessed for tasks from email tracking and journey personalization to lead routing and reporting. Digital marketing platforms, which often integrate CRMs, also encompass digital advertising, multimedia marketing, and in-depth analytics.
Star hedge fund macro trader Colin Lancaster warns: Inflation is back
Talk of inflation has been swirling for some time amid all the stimulus that's been pouring into the market and the soaring debt levels in the U.S. The Federal Reserve has said that any inflation that does occur will be temporary, but one hedge fund macro trader says there are plenty of reasons not to Read More
Together, these tools create a marketing ecosystem that allows businesses to efficiently tap into the current potential of people spending more time online than ever.
Overall, digital marketing and CRM systems are two markets that did not just weather the COVID-19 crisis, but are expected to thrive in its wake.
Globally, the size of the digital marketing software market size was valued at $43.8 billion in 2019. The latest projections expect a Compound Annual Growth Rate (CAGR) of 17.4% from 2020 to 2027.
Similarly, recent studies expect the CRM systems market to keep up their steady growth in the coming years.  A research report published in July reviews the market's outlook and projects an expansion by $33.15 billion by 2023, at a CAGR of 14%. The expansion is driven by the growing demand for data analytics and aggregation functionalities, mergers, and AI technology.
However, not all players in the markets are set to profit equally. In fact, some giants, such as Oracle - one of the largest providers of CRM systems - are floundering, their outlooks bleak.
To help you take your pick among the most promising CRM and digital marketing stocks, here is the background on three of the current top performers in the market.
HubSpot
One of the most popular integrated digital marketing platforms, HubSpot counts both small businesses and big players such as Shopify and Suzuki amongst its clients. The company offers a full stack of software, including a CRM system, a Content Management System (CMS), and Hubs for Marketing, Service, and Sales.
Since the company went public in 2014, HubSpot's stock has been following a constant upward trend, with small downturns in September 2018 and August 2019. When the pandemic hit the stock market in March 2020, the HubSpot plunged 80 points, in sync with many of its competitors.
However, HubSpot rebounded faster than most others, and had already exceeded its pre-March value by the end of May. In early July, the company's stock hit an all-time high at $239.66.
This quick resurgence is largely driven by growth. In its recent quarterly report, HubSpot reported growth of 31% year-to-quarter, with more than 5,000 customers onboarded. The company's revenue of $198.97 million significantly exceeded analysts' estimates, which lay at $191.24 million.
In general, analysts predict a bright future for HubSpot. With demand keeping steady, the company is well-positioned for profitable growth, and set to outperform the market.
Salesforce
Currently, Salesforce is the largest provider of CRM systems, with a market share exceeding 20%. Among its clients are giants such as Spotify, Amazon, T-Mobile, and Toyota.
In the wake of the corona crisis, the company has been doing remarkably well. While its stocks took a dip in March alongside competitors, it has rebounded since. Overall, its stock has risen by 15% in the first half of 2020.
More than that, the company could celebrate a milestone in early July, when it officially became more valuable than rival Oracle, at $179 billion.
Since its foundation in 1999 and going public in 2004, the company has already weathered several crises, from the dot-com crash, to the recession following the bursting of the housing bubble in 2008. The current period of harsh economic climate, however, benefits Salesforce unlike any other before.
The company's recently reported quarterly sales tallied in at $4.87 billion, reflecting a considerable growth of 30.2%. Generally, most projections give the company a solid buy rating and see its stock gain continuously over the coming 12-month period.
Finally, Salesforce has also profited from its own varied investment portfolio throughout the crisis. Most notably among these investments is Zoom Video Communications, whose stock soared as mandatory remote work and lockdowns shifted a considerable part of global communications onto the video calling platform.
The Trade Desk
One of the premier digital advertising platforms, The Trade Desk's stock has gained over 25.5% in the last month alone, far outperforming the S&P 500's loss of 1.79% in the same period.
The Trade Desk provides programmatic advertising, which uses sophisticated machine learning algorithms and artificial intelligence to automate advertising processes. The company provides an omnichannel solution, which tracks customers and places ads across a large variety of channels - from mobile apps and video platforms to audio devices and connected TVs.
During the general plunge of stocks in March, The Trade Desk's stock was hard-hit, losing more than half its value in a plunge from $315.43 to $144.39 in less than a month. However, ever since lockdown measures took effect in March, effectively confining billions of people across the globe to their homes, and much of their lives to the internet, the company's stock has soared. In early July, it reached a new all-time high of $461.98.
Projections expect The Trade Desk's growth to be sustainable, also inspired by their high customer retention rate of 95% measured over the past 24 quarters.
The Bottom Line
As the pandemic continues to ravage the global economy, and many stocks across the market are see-sawing, customer relationship management and digital market stocks may provide a safe haven to investors.
While not every stock in these markets is set to gain solidly, big players like HubSpot,  Salesforce, and The Trade Desk can expect to see sustainable growth both during the COVID-19 outbreak, and in its wake.