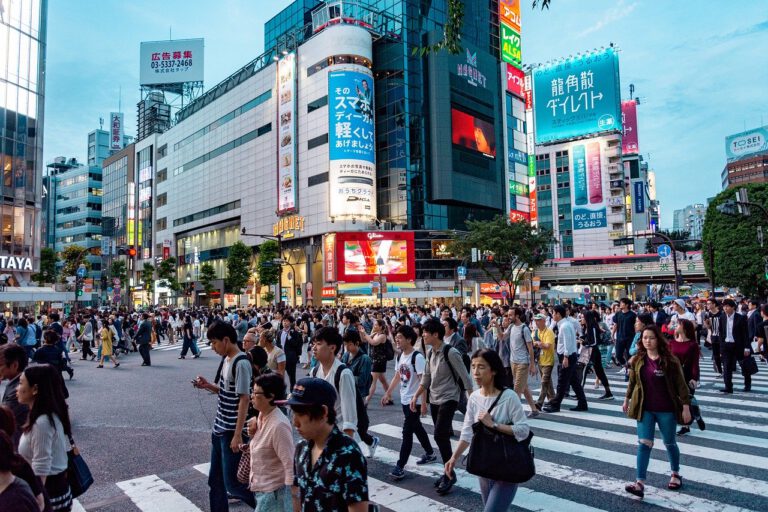 The COVID-19 pandemic and the recession that trailed it are changing the way people perceive normalcy. Going to work, attending school, or entertaining are remotely the same as they used to be. There's the need to observe physical distancing and penny-pinching to deal with the health and economic difficulties.
Q1 2020 hedge fund letters, conferences and more
With these realities comes the necessity for enterprises to adapt. It's not enough to get used to the new normal to cope with the growing numbers of infections and unemployment. It's equally important to think ahead and prepare for the next normal.
Odey Special Situations Buys Distell Ahead Of Bidding War
Odey Asset Management's Odey Special Situations Fund returned -1.5% in May, compared with the fund's benchmark, the MSCI World USD Index, which returned +1.6%. Q1 2021 hedge fund letters, conferences and more Following this performance, the fund, which Odey AM's Adrian Courtenay manages, is up 7.9% year-to-date. The Odey Special Situations fund was founded . Read More
Beyond The New Normal
The term "next normal" is commonly attributed to McKinsey. In a March 2020 article entitled "Beyond coronavirus: The path to the next normal," McKinsey partners Kevin Sneader and Shubham Singhal discussed how the coronavirus is not just a massively disastrous health crisis but also an overhauling of the global economic order.
"It is increasingly clear our era will be defined by a fundamental schism: the period before COVID-19 and the new normal that will emerge in the post-viral era: the next normal," Sneader and Singhal wrote. They highlighted the dramatic restructuring of economic and social order as well as the ways to navigate the crisis
Sneader and Singhai outline five stages leading from the current crisis to the next normal after the world triumphs over COVID-19, namely Resolve, Resilience, Return, Reimagination, and Reform. "Collectively, these five stages represent the imperative of our time: the battle against COVID-19 is one that leaders today must win if we are to find an economically and socially viable path to the next normal," the McKinsey partners added.
The Reform stage is particularly crucial and inevitable as businesses need to adjust to the shock of getting restrained by a pandemic and undergoing a recession. As Sneader and Singhai wrote, enterprises need to implement significant changes especially in the following strategic areas: the recovery of lost revenues, rebuilding of operations, rethinking of operations, and the acceleration of digitalization.
Emphasis On Digital And Online
Ecommerce, digital transactions, and reliance on the internet characterize the general response of consumers and industries to the rapid spread of COVID-19. With the imposition of lockdowns and community quarantines, the only viable way to get basic necessities has been to buy them online. Business communications and meetings also have to be done through the internet. Similarly, business marketing and promotions have to go the online route.
Companies that don't have digital plans need to come up with a carefully-crafted one. At the same time, those that already use digital solutions may need to reinvent or tweak their strategies. Things will not be the same as before even after the pandemic ends.
Digital strategies, by the way, are not limited to e-commerce. Digitized transactions can also be undertaken at brick-and-mortar establishments to maintain physical distancing. This is possible through mobile payments and the use of QR codes and augmented reality technology to provide information and initiate sales for products displayed on store shelves.
According to an Accenture research report, "consumers' attitudes, behaviors, and purchasing habits are changing—and many of these new ways will remain post-pandemic." In addition to the undeniable rise of digital commerce, the report also sees three long-term trends: conscious consumption, focus on health, and patronization of local products. Enterprises would have to build strategies around these trends.
Normalizing Remote Work
In connection to digitalization, telework is virtually a given in the next normal as the threat of the coronavirus remains and with businesses realizing the cost benefits they get from it. An April 2020 Gartner CFO survey supports this idea, revealing that 74% of the respondents plan to shift some employees to telecommuting arrangements permanently. Also, nearly one out of four of the CFOs surveyed said that they intend to move at least 20% of their on-site labor force to permanent remote positions. And with the gig economy continuing to provide high-value solutions for companies seeking talent without the commitment of employees, we're seeing freelance marketplaces like Fiverr attracting glowing reviews.
On the other hand, according to a World Economic Forum survey, only around 22% of companies were prepared to adopt mass remote working. However, as COVID-19 disrupted their operations, 37% were forced to require their employees to work from home. Apparently, when push comes to shove, enterprises will go out of their way to make the most of the cards they are dealt.
Digitalization Challenges
While digitalization appears to be a no-brainer decision for enterprises and is commonplace across industries, it can prove difficult for many organizations. This problem is particularly prevalent among industrial companies that have invested in costly legacy plants, assets, and systems. It's not easy to replace expensive machinery and procedures that took years to perfect. Moreover, there's the challenge of supplanting an existing workplace culture and appeasing employee pushback.
Other common obstacles are the companies' limited budget, lack of support from business partners, the absence of an overarching strategy, and the lack of expertise in leading digitization efforts. These are based on a study on companies of varying sizes by Jabil, a manufacturing solutions provider.
As enterprises rethink and reform their operations and plans, they need to be mindful of the hurdles. They must take seriously the obstacle of inadequate digitalization expertise. Going digital may just lead to failure if it is misguided or poorly thought out. Notably, around 70% of digital transformations have failed according to a McKinsey research.
The Takeaway
The next normal is essentially not that different from the new norms required in dealing with the COVID-19 pandemic. It involves the greater prominence and significance of digital and online solutions, remote work, and the need for companies to deal with the challenges of digitalization. The shift is not going to be easy for many businesses, but it is essential for them to adapt, so they can endure and flourish in the midst of a radically changing business environment and changing consumer preferences and priorities.