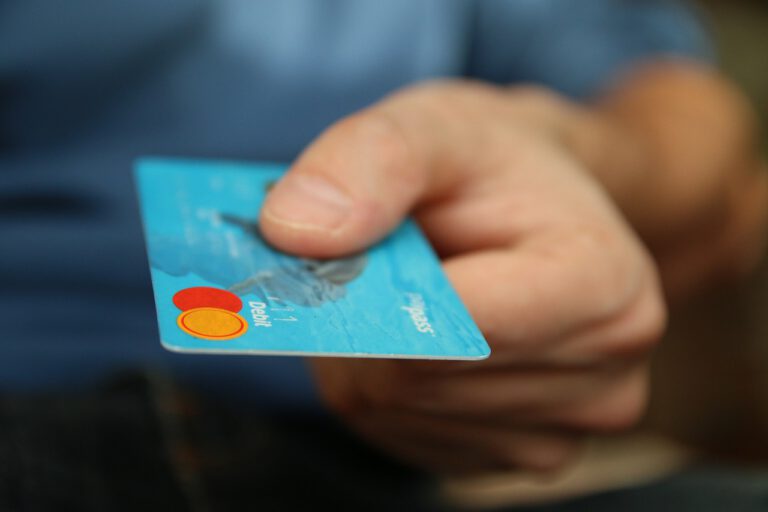 One big question that many presently have is what the second round of coronavirus stimulus would look like. If the billionaire entrepreneur Mark Cuban is to be believed, then the next coronavirus stimulus should be such that it not only helps the households with a direct payment but boosts the economic recovery by spurring consumer demand.
Q1 2020 hedge fund letters, conferences and more
Ideas for second round of coronavirus stimulus
Mark Cuban discussed his idea of the second coronavirus stimulus payment during Verizon Media's "Reset Your Mindset at Work" online event on Wednesday. The event focused on how companies are supporting employees during the COVID-19 pandemic.
David Abrams Explains How To Value Stocks
Continued from part one... Q1 hedge fund letters, conference, scoops etc Abrams and his team want to understand the fundamental economics of every opportunity because, "It is easy to tell what has been, and it is easy to tell what is today, but the biggest deal for the investor is to . . . SORRY! Read More
At the event, host Julia La Roche referring to economic stimulus checks as "a band-aid for a wound" asked Cuban about his ideas on healing the damaged economy. Replying to Roche, the Dallas Mavericks owner made a case for a "perfectly timed stimulus program" in the form of debit cards for households.
Backing his idea, Cuban explained that no business could survive without sales and that two-thirds of the economy is based on consumer-generated demand. He said that consumer demand is abysmally low presently because many have no source of income or are stuck at home.
One way to spur the demand is to give consumers enough confidence so that they can go out and spend money. However, there is a lot of uncertainty because many businesses don't have the funds to bring back the employees as they aren't operating at full capacity.
Another challenge for the businesses is that many employees are not willing to return to work as well. This is because many are getting more from the unemployment benefits than they would get by working. More than 40 million Americans have filed for unemployment benefits over the past 10 weeks.
"So they're [employers] stuck in Never-never land," Cuban said. "That's a huge problem."
However, the extra $600 in federal unemployment benefits under the $2.2 trillion Coronavirus Aid, Relief, and Economic Security (CARES) Act are expected to end before August. Thus, Cuban suggests introducing a debit card program, where the money is given "literally to each household."
"Use it or lose it" debit card: what does it mean?
The money, however, will come with a condition, and that is "use it or lose it," the billionaire said. It means the money that comes with the card will have an expiry date. If a user fails to spend it within the stipulated time, then he or she loses that money. Cuban didn't specify how much payment he wants the government to give, but said the money should be given every couple of weeks.
Mark Cuban says the timing is right for such a coronavirus stimulus. This would help to "create demand for these companies so they can afford to bring their employees back after they're off of all that unemployment CARES enhancement," he said.
To back his idea, Cuban cited data that Americans are moving 14% if their income into savings accounts. This number, according to Cuban, is a 40-year high and "That's a problem we need to solve," he said.
Cuban noted that the Paycheck Protection Program (PPP) was a great plan, but it may have come too late. He said the key to making such programs work is getting the money to the businesses immediately. However, the delay in approving the CARES Act meant that companies that needed the funds to protect paychecks were not left with a payroll to protect.
"Once small businesses laid people off, that really defeated the purpose of the payroll protection program," Cuban said. "That now leaves small businesses in a state of suspended animation."
Will it work?
Along with the "use it or lose it" debit card program, Cuban also suggests launching a transitional federally-guaranteed jobs program. According to the billionaire, such a program would give people "confidence in their jobs."
Mark Cuban linked the jobs program to hiring "millions of people, you know, preferably for [coronavirus] testing, tracing, tracking, supporting vulnerable populations, long-term care, you know, giving people jobs that they know, are stable, because that gives them the impetus to spend money."
Cuban's idea may seem perfect to many, but a study by Kellogg School of Management at Northwestern University says that some businesses may not benefit from the program. The study says that most people would spend their stimulus money on meeting their basic needs, such as groceries, rent, utilities and other household necessities, notes a report from Newsweek.
As per the study, concerns about the epidemic and the stay-in-home orders would prevent people from spending money on tourism or vehicles. Also, the study notes that stimulus recipients would be less likely to spend the money on durable goods, such as cars, furniture or electronics.
Cuban's idea of the "use it or lose it" debit card is similar to the federal Supplemental Nutrition Assistance Program (SNAP) program. Under the SNAP program, low-income individuals and families get an Electronic Benefits Transfer (EBT) card. This card works like any other debit card, allowing holders to buy food in local stores. In some states, EBT funds even come with an expiry date.