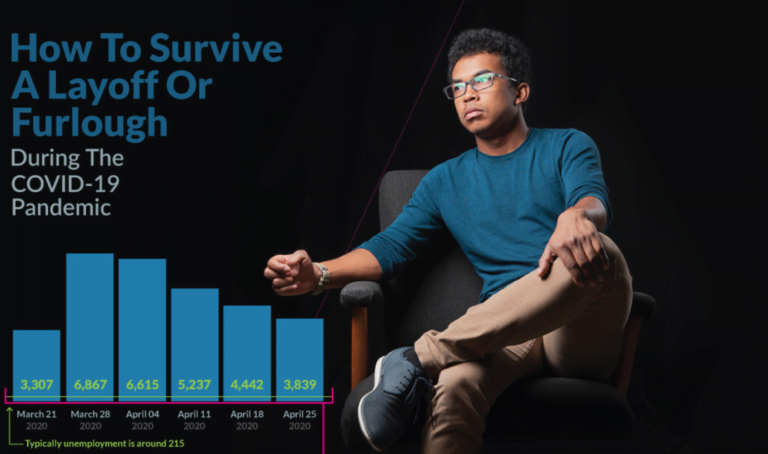 Layoffs are never easy, but right now the uncertainty of the global economy makes them especially difficult to deal with. It doesn't help to know that lots of people across the world are in the same boat, but it might help to know this is something you didn't do to yourself and it wasn't done maliciously to you, either. With unemployment rates reaching more than 30 million people in the United States alone, it's important to figure out quickly how to deal with a sudden layoff or furlough.
Q1 2020 hedge fund letters, conferences and more
Rules Better Fit For Layoffs
Knowing whether you qualify for unemployment can be difficult under the best circumstances, but fortunately because so many people are slated to lose their jobs the rules have been changed significantly to better fit the circumstances. For example, even if you lose hours or one of multiple jobs, you may still qualify for unemployment benefits. If you are a freelancer or otherwise self-employed, you may also qualify for unemployment benefits. If you have to leave work to care for a child or relative who no longer has school or care, you may qualify for unemployment benefits, as well. It's not just those who have lost full-time jobs who qualify right now.
Exclusive: Dan Loeb's Two New Stock Picks [Q1 Letter]
Third Point's Dan Loeb discusses their new positions in a letter to investor reviewed by ValueWalk. Stay tuned for more coverage. Loeb notes some new purchases as follows: Third Point's investment in Grab is an excellent example of our ability to "lifecycle invest" by being a thought and financial partner from growth capital stages to Read More
Applying for benefits varies by state. In most states you can apply online, and most states have also waived the waiting periods associated with filing for unemployment. If you don't have access to computers or the internet and your local library is closed, in many cases you can still file in person. If you do have to file in person, be sure to find out if there is a specific day you are supposed to go, and plan to be standing in line for a very long time in some places.
 Stagger Applications Based On The Alphabetical Order
In order to not overwhelm unemployment systems, many of which are still running on obsolete technology, many states are asking people to stagger applications based on the alphabetical order of their last names.
If you apply and receive a rejection, remember that many rejections are automatic and you will have a chance to appeal with current information to show you qualify under the new rules. The most important thing is to remain calm.
The next thing you need to do is to make a new budget and cut out any unnecessary spending. The typical unemployment rate is around 50% of your previous salary, and the Federal Government is kicking in an additional $600 a month for some people who qualify, but it's still going to be tough to make ends meet if you don't make adjustments.
Learn more about how to deal with a layoff or furlough from the infographic below.