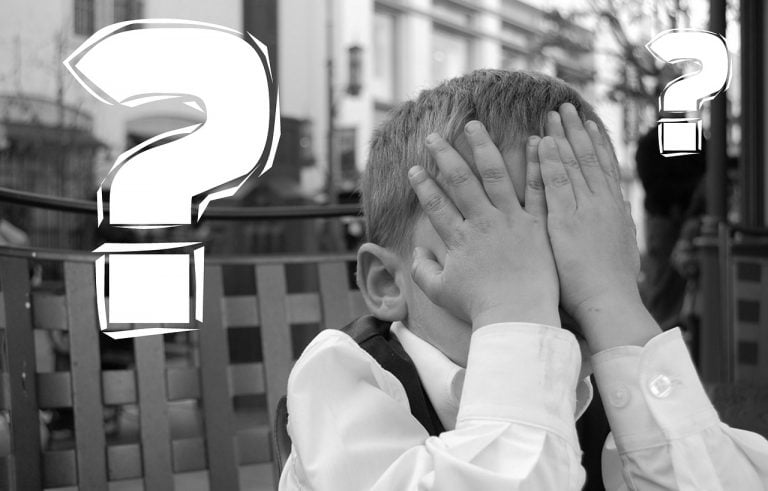 Money is hard to come by these days. So, it is important that whatever you have, you hold onto it and keep it safe, especially the stimulus checks. Keeping it safe does not mean keeping it in a locker, but rather keeping it safe from hackers and scammers. The Better Business Bureau (BBB) has come out with a warning of a significant rise in scams related to the coronavirus stimulus checks and the 2020 census.
Q1 2020 hedge fund letters, conferences and more
Stimulus checks and census scam: how it works?
The Better Business Bureau says it is handling a lot of complaints from consumers regarding stimulus checks and the 2020 census scams. The BBB Scam Tracker is also showing a spike in the number of stimulus fraud cases, especially the ones linked to the census.
Dan Sundheim Founder Of D1 At Sohn 2021 On His Favorite Stock
At this year's Sohn Investment Conference, Dan Sundheim, the founder and CIO of D1 Capital Partners, spoke with John Collison, the co-founder of Stripe. Q1 2021 hedge fund letters, conferences and more D1 manages $20 billion. Of this, $10 billion is invested in fast-growing private businesses such as Stripe. Stripe is currently valued at around Read More
If you are thinking the two - stimulus checks and 2020 census - are different scams, then you are wrong. Both are the same because scammers are using the census as bait to scam users of their stimulus checks.
"We've never seen anything like it before. We started off in January, February just about like 2019. Then March about a 20% jump. The month of April 40% higher, 40%!" Steve McFarland, CEO of the BBB of Los Angeles, told ABC7.
As can be expected, the stimulus check scam is targeting those who haven't yet gotten their payment. Like other scams, this scam also involves sending scam messages via text, email or social media messenger. These messages state that users need to complete the 2020 U.S. Census to get their stimulus check.
The BBB is warning users not to click on any such link. According to the BBB, if a user clicks on the link, then he or she could be unknowingly downloading malware on their phones or computers. The malware then gives scammers unrestricted access to your personal information.
As per the agency, clicking on the link in the message may even direct you to a website that appears strikingly similar to the official U.S. Census Bureau site. The website will then prompt you to enter your Social Security number or bank account information.
How to stay safe?
According to the BBB, the official U.S. Census Bureau does not ask for any such information. So, if the webpage you land on asks for any such information then it is fake. Further, the BBB says that the U.S. Census Bureau will only send you a message if you have signed up for the service.
Also, the agency informs that the U.S. Census Bureau never asks users to disclose their personal information. Another thing that users should keep in mind is that all the official government websites end in ".gov". Though these points will help a user to avoid such scams, the agency says the best way still is not to click on unsolicited messages.
Experts also recommend updating your device, or the internet browser, so a hacker isn't able to benefit from a known vulnerability.
Those who have already been the victim of the fraud are requested to file a complaint with the police. You may not get your money back, but it would help in tracking those scammers.
To view all the virus-related scams and the tips to avoid them, you can visit go to bbb.org/council/coronavirus. If you come across any scam, then you can easily report it at bbb.org/scamtracker. You can also report ads and gouging at bbb.org/adtruth. You can also report the scam to the National Center for Disaster Fraud National Hotline at (866) 720-5721, or can e-mail at [email protected]
Other coronavirus related scams
According to the BBB, over the past few months it has come across a lot of coronavirus scams, such as those involving fake masks and deliveries. There have even been cases where people are selling creams and antibacterial virus lotions, as well as incenses to keep the virus away.
Moreover, there have also been scams where scammers used phishing emails. According to the experts, most phishing emails use emotional subjects, such as losing a loved one due to coronavirus. These emails also use a shocking headline to encourage you to click a link, or promise to show the latest map of COVID-19 cases around you.
Last week, officials said that they arrested two men in California, who are accused of scamming investors by falsely claiming that they have millions of masks and other personal protective equipment. They even created a website for their company, International Commerce and Investment Group (ICIG), claiming to be in the business of selling PPE since 2014.
The two men were in talks with a potential investor to send them $4 million. As per the officials, one of the investors the two men were actually talking to was an undercover federal law enforcement agent.
Another case is of a company that was advertising and selling at-home coronavirus tests (Exposure and Immunity), which was not approved by the FDA (Food and Drug Administration). According to the Los Angeles authorities, a California company named RootMD was advertising and selling at-home tests on its website for $249.
RootMD has now stopped selling its test kits and is also offering refunds for the tests that it already sold. The company has also been directed to pay civil penalties of $5,000.