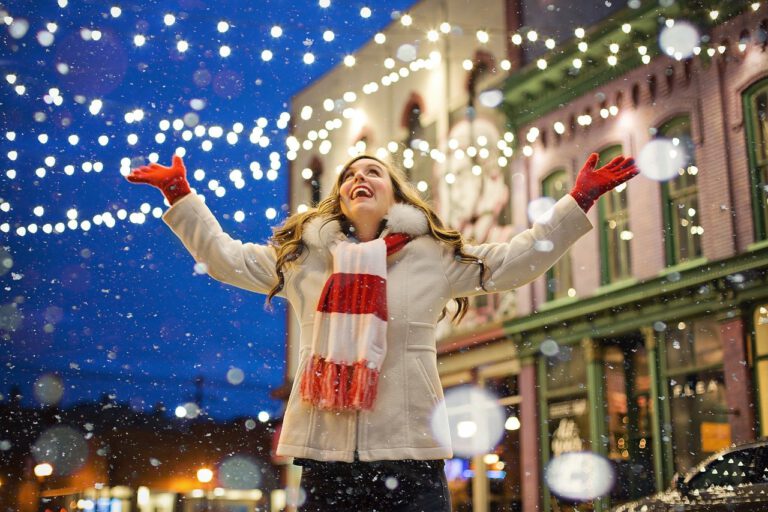 Putting a holiday spin on your brand's marketing campaigns is nothing new. Small businesses, big box stores, and everyone in between have long been advertising sales that coincide with holidays.
Q1 2020 hedge fund letters, conferences and more
While religious, national, and hallmark holidays alike provide ideal opportunities for retailers to offer sales and promote new products or services, these seasonal events also provide an opportunity for brands across various other industries to revamp their marketing campaigns.
This mining and metals fund is having a strong year so far
The Delbrook Resources Opportunities Master Fund was up 9.2% for May, bringing its year-to-date return to 33%. Q1 2021 hedge fund letters, conferences and more Dellbrook is an equity long/ short fund that focuses exclusively on the metals and mining sector. It invests mainly in public companies focused on precious, base, energy and industrial metals Read More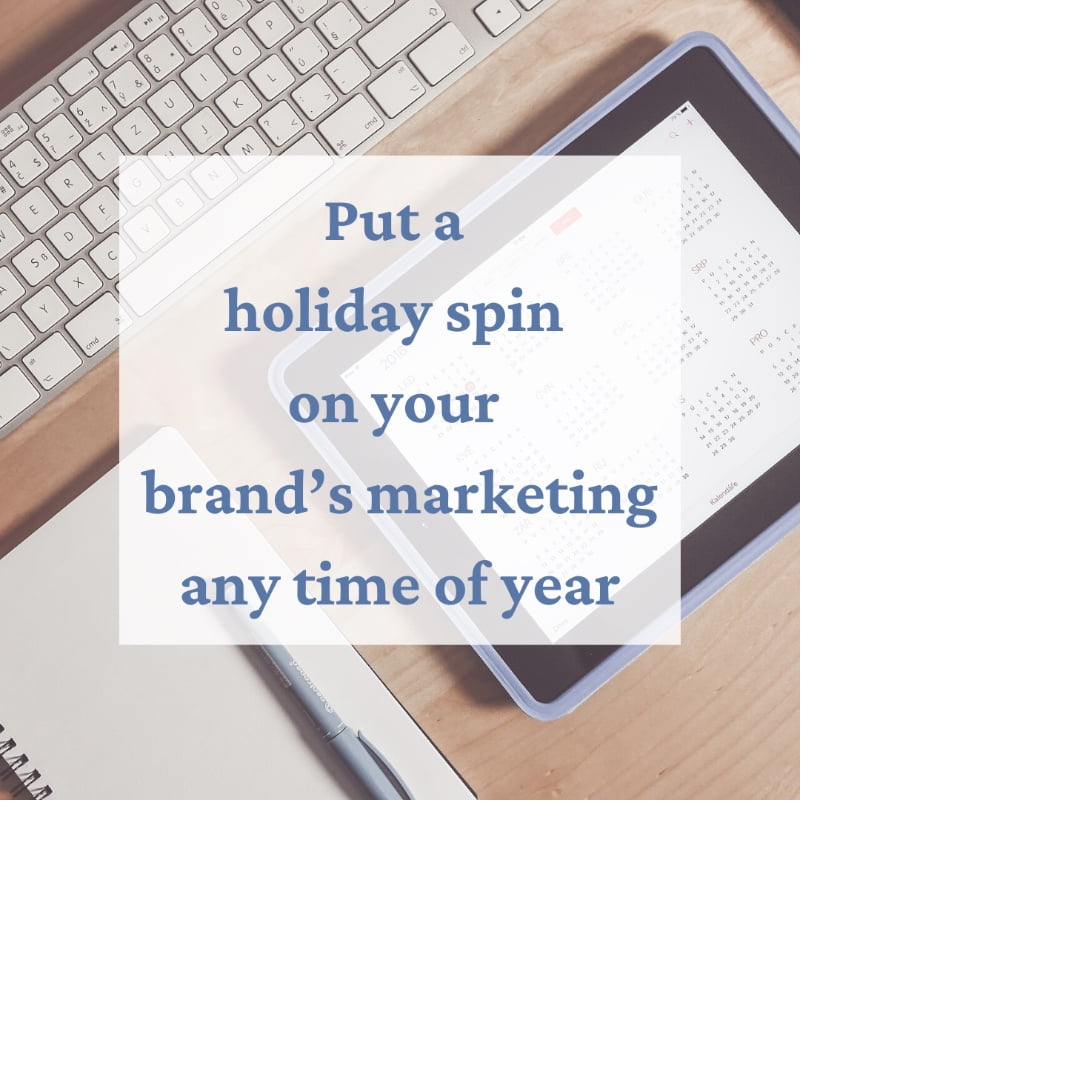 Positioning your brand to leverage holidays can boost revenue, especially for those who are willing to think outside the red and green gift box, and create campaigns inspired by global observances and esoteric holidays.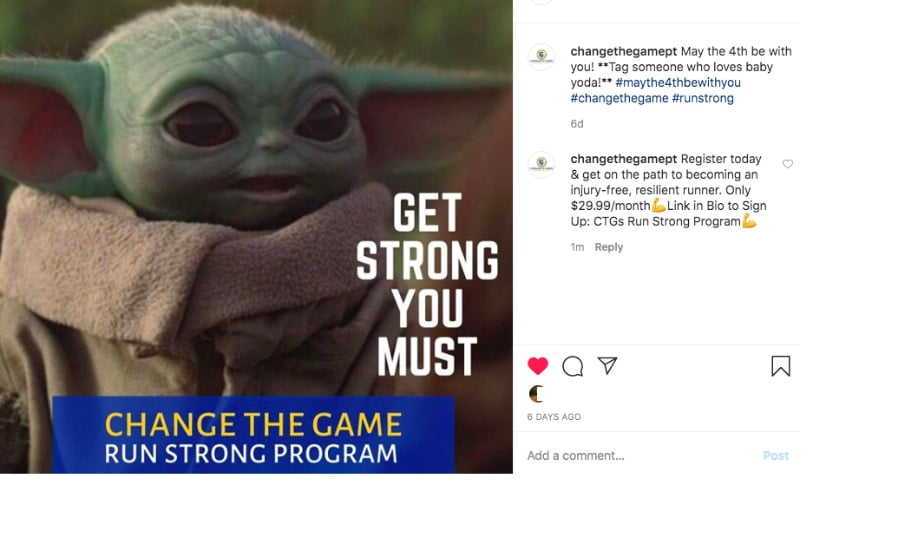 Even Star Wars has its own day, prompting some businesses to offer sales on May the 4th in observance of the commemorative day. Competitive brands take advantage of pop culture holidays, fitting international observances and pop culture celebrations into their content calendar, in between traditional holidays.
By doing so, they crank out content at a rapid-fire pace, year-round. So what can you do to keep pace?
To answer that question we'll look at how to think beyond Christmas, Thanksgiving, and Easter and draw on inspiration from lesser-known celebrations, putting a holiday spin on your brand's marketing that is sure to keep the momentum going and the revenue growing.
Save the Date
When it comes to putting a holiday spin on your brand's marketing, think beyond the usual suspects such as Christmas, Valentine's Day, Mother's Day, and the 4th of July. If you're looking to position your brand as socially responsible, culturally relevant, or health or eco-conscious, here are a few annual celebrations and global observances that your brand can leverage (so save the dates)!
International Women's Day - March 8th
World Water Day - March 22nd
Earth Day - April 22
Global Running Day - June 3, 2020
Stop Cyberbullying Day - June 19, 2020
World Emoji Day (it's really a thing) - July 17, 2020
International Day of Friendship - July 30th
International Literacy Day - September 8th
World Kindness Day - November 13th
For an example of how you can work a movement-based holiday into your brand's marketing campaigns, let's look at Global Running Day. Other than Father's Day, which doesn't occur until later in the month, June doesn't necessarily have a lot going on. This makes Global Running's Day date of June 3rd ideal for creating some buzz around your brand.
Ads both in print and online could include the copy: It's Global Running Day and we're lacing up our shoes right now to celebrate! Get 10% off our fitness tracker with code GLOBALRUNNER.
This celebration may or may not be suitable for your demographic, but it's a good example of how you can plan marketing around fringe holidays.
Another excellent example is Stop Cyber Bullying Day. It is critical to not only demonstrate your brand's awareness of issues like cyber bullying, but to get involved as the date approaches.
According to data compiled by Guard Child's advocates, 65% of kids between the ages of eight and 14 have been involved in a cyberbullying incident, many of which tend to occur because platforms are not monitoring for bullying and child endangerment properly. Before you promote your brand's support of putting a stop to cyber bullying, make sure that your social media account, app, or website is monitored for bullying and the latest in content moderation is maintained.
To get more involved with Stop Cyberbullying Day 2020 activities, consider sharing positive messages on social media and using the hashtag #STOPCYBERBULLYINGDAY. Last year, WebPurify took its support of putting an end to cyber bullying a step further, working behind the scenes to stop the spread of harmful content, filter profanity, and reduce incidences of cyberbullying as Gold Sponsors of Stop Cyberbullying Day 2019.
If your brand is going to build a movement-based holiday into your marketing campaign, make it one that is socially responsible like #STOPCYBERBULLYINGDAY.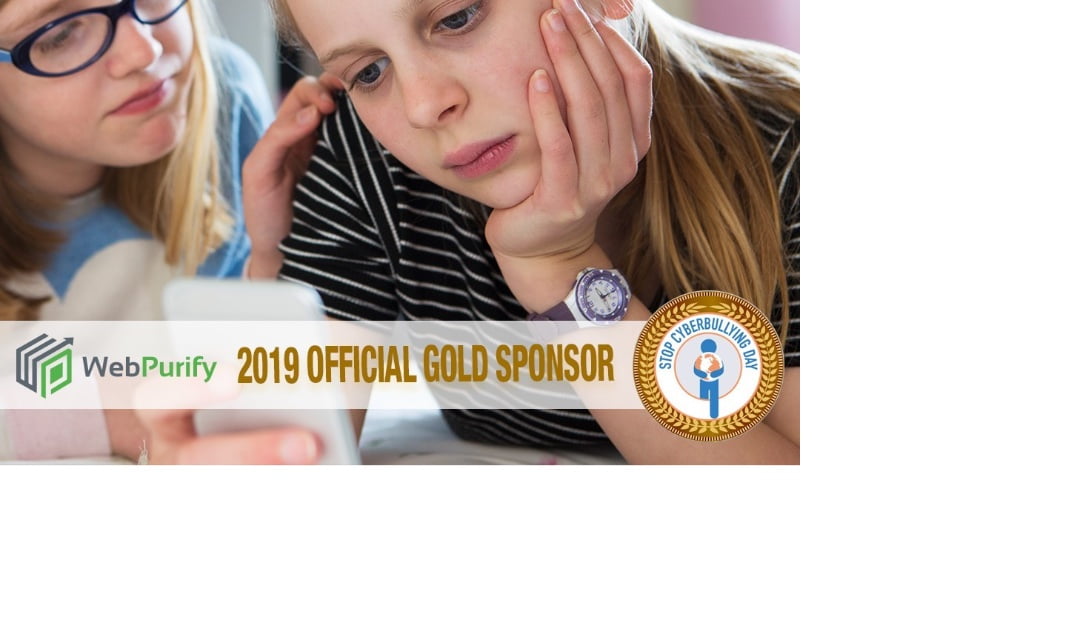 Marketing inspiration can also be found in the birthdays of inspirational individuals, such as Martin Luther King Jr., whose birthday is observed on the third Monday in January every year. Festivals celebrated across local communities and various cultures can also be a source of fresh content, especially on social media.
Just be sure to consider your demographic before adding something like Oktoberfest to your brand's marketing content calendar in the fall. To remain family-friendly, build a  marketing campaign around National Chocolate Day on October 28th instead!
Don't underestimate the power of the four seasons either. This year, the first day of Summer is on June 2oth, the first day of Fall on September 22nd, and the first day of Winter on December 21st. And if you're a particularly ambitious planner, March 19, 2021 marks the first day of Spring.
No traditional holidays or worldwide celebrations currently on the calendar? Don't overlook the potential of certain days of the month and week!
If it's the first day of the month, or simply Monday, sharing a post on your brand's social media account with humorous text and an accompanying photo that is engaging or entertaining can be the perfect excuse to plug a new product line or service offering.
Ready to put a spin on otherwise ordinary days? Consider reviving TGIF on Friday or Hump Day on Wednesday, or taking advantage of the hashtag-worthy Throwback Thursday (#TBT). Depending on your brand's audience, you may even be able to spin #Caturday on Saturday and #SelfcareSunday (on Sunday, of course).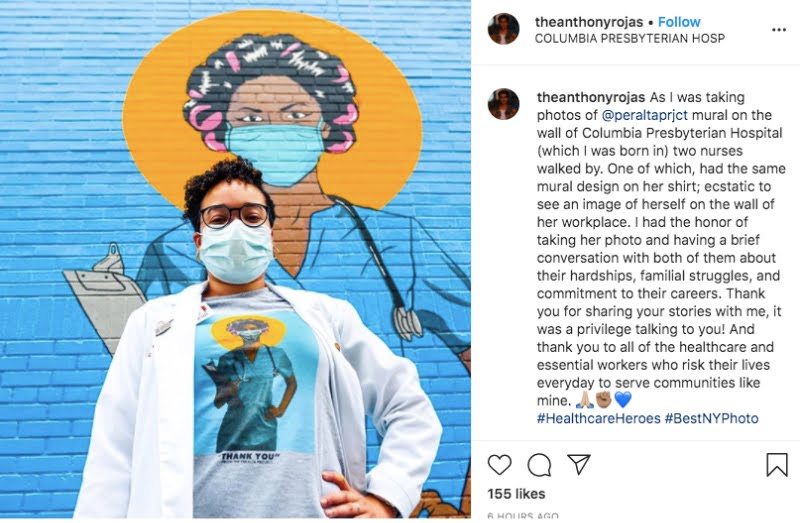 No matter who your audience may be, a post or two honoring healthcare workers with #HealthcareHeroes will be appreciated now more than ever. Sharing a truly genuine post on your social media account that thanks all the frontline workers fighting COVID-19, and even acknowledge the efforts of everyone who stayed home to flatten the curve will go a long way in positioning your brand as socially aware and responsible.
Although you can certainly build a promotion around pop culture celebrations or observances honoring heroes past and present, you don't necessarily have to offer sales on these days. Reinforcing brand awareness and expanding your reach is vital to revenue growth, and putting a seasonal spin on your brand's marketing is a useful means to achieving these goals.
Seasonalize Your Brand's Marketing Campaigns
Once you've determined which holidays and observances are appropriate for your brand, you're ready to fit them into your marketing campaigns. Here are a few effective ways to seasonalize your brand's marketing, no matter what the occasion:
1. Revamp Your Website
Your website's potential to provide answers to viewers' questions and give them a glimpse into your business makes it a powerful marketing channel. To communicate your message to consumers and establish relevance throughout the year, update appropriate landing pages with copy and images that are celebration or observance-themed.
If you're planning some holiday-themed sales, adapt the home page, as well as landing pages for your product or service. If your brand's website has a blog, journal, or similarly-functioning section, this is an ideal place to feature content associated with the day you've chosen to spin.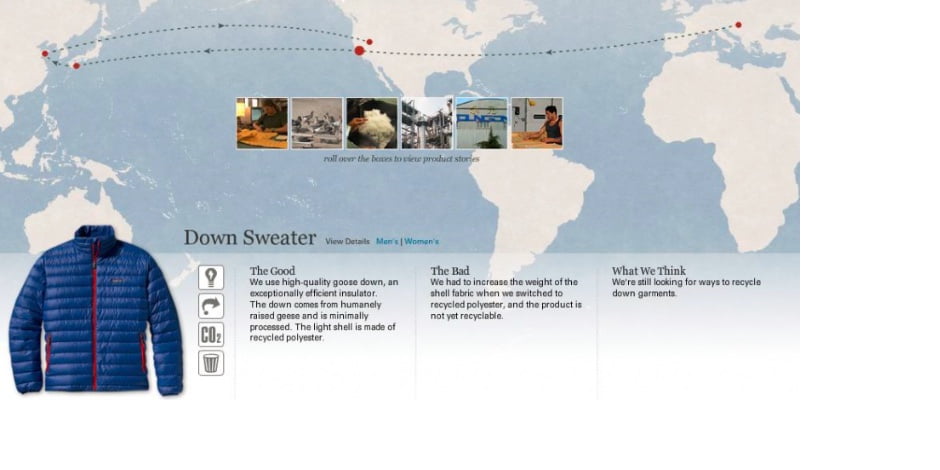 Website revisions can be as basic as a banner across the home page that reads "Happy Earth Day!" Blogs, on the other hand, can be used to share information and demonstrate to consumers how your brand is observing this day… all while adhering to brand standards and styles.
2. Use YouTube
Pixability reports that since 2011, YouTube holiday content views have increased 65% year-over-year. And with 68% of consumers relying on YouTube for help in deciding what to purchase and from whom, a strong marketing strategy should have a video component that includes holiday-influenced content.
Take your cue from companies like Netflix, which already has an active presence on YouTube, but customizes mobile video to celebrate annual observances such as Black History Month and International Women's Day.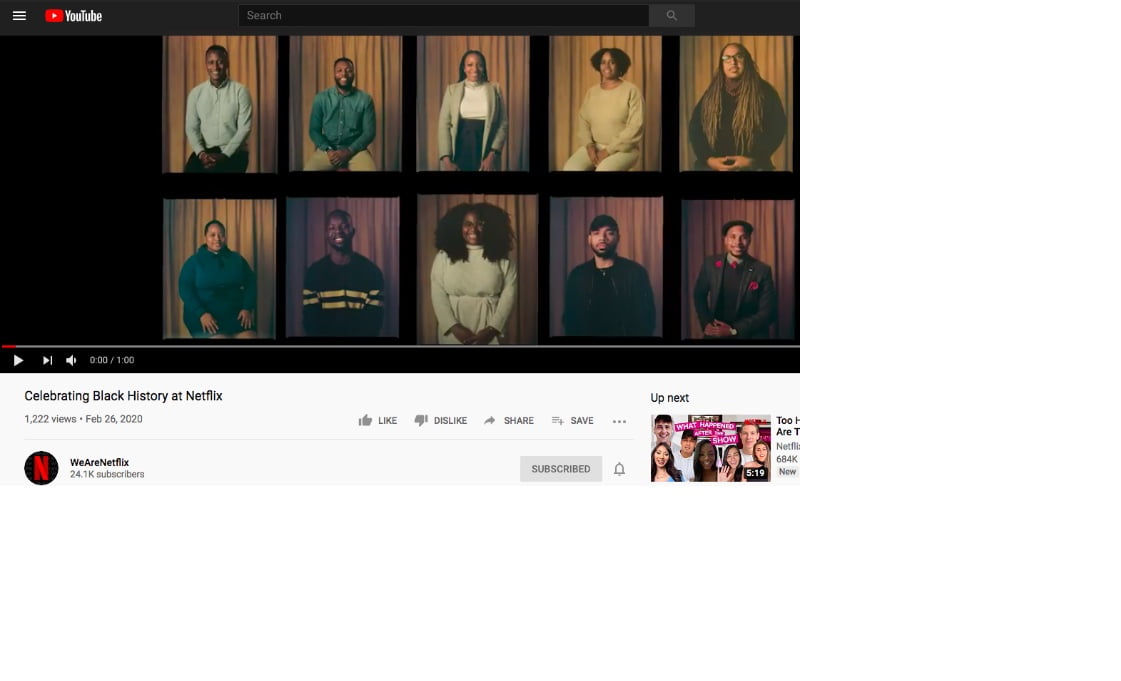 To increase relevance throughout the year, revamp copy from a general product or service message to a call to action that revolves around a specific date. By designing ads with a look and feel that is holiday-centric and consistent across all marketing channels, your brand will be exposed to a greater number of consumers.
3. Simplify Email Marketing
In the case of email marketing, readers have chosen to subscribe to your brand's emails. This is an indication that they are already open to your messaging about sales, new product lines, the latest service offerings, and how they can benefit from these.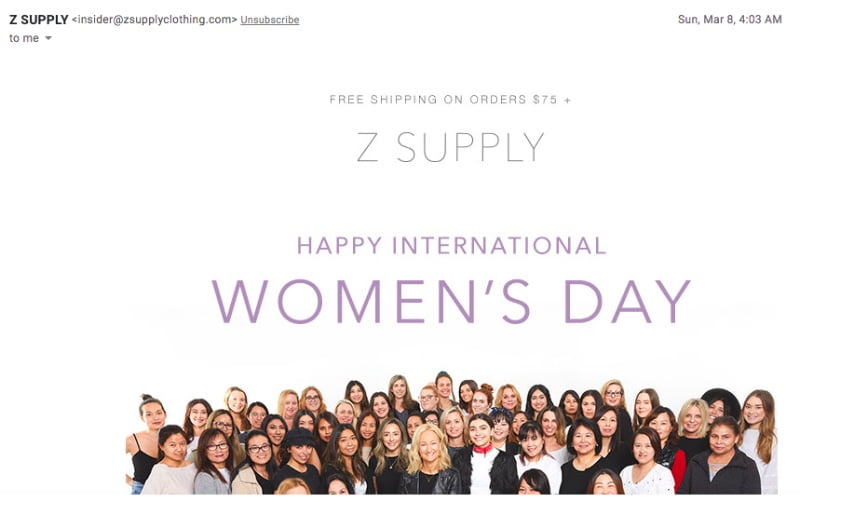 To increase the possibility of long-term open rates as well as instant conversion, your email marketing should include customized offers and copy celebrating the holidays and observances that appeal to your particular demographic. Give emails immediate relevancy by implementing both segmentation practices and triggered autoresponders.
Resist the temptation to write a lengthy message when creating holiday emails. Instead, focus on an email with a simple subject line such as "Celebrate the Earth Every Day" that will stand out in your users' inbox.
The body of the email should explain how your product or service will help the reader celebrate or observe the holiday, and this should be obvious upon scanning the email. If you feel that you can't accomplish this in a few short paragraphs, link from the email to your website's blogs, articles, or other pages. Doing so will drive interested consumers to your site, bringing them one step closer to conversion.
4. Start the Celebration on Social Media
Much like YouTube, consumers use social media to gather more information on brands they are interested in. According to several studies, your brand may grow by as much as 56% by posting on social media daily.
Facebook, Instagram, LinkedIn, and Twitter play an undeniable role in influencing investments and buying decisions, making it imperative that your brand has a fresh flow of content to draw from. While it can be challenging to share authentic content day after day, entwining your brand with international observances and celebrations can enable you to expand your library of content.
Social media may be one of the most effective settings for connecting with users not already following your brand, especially if you take advantage of hashtags. By using #InternationaLiteracyDay, for example, you could likely be recognized and followed by like-minded users who also shared that hashtag.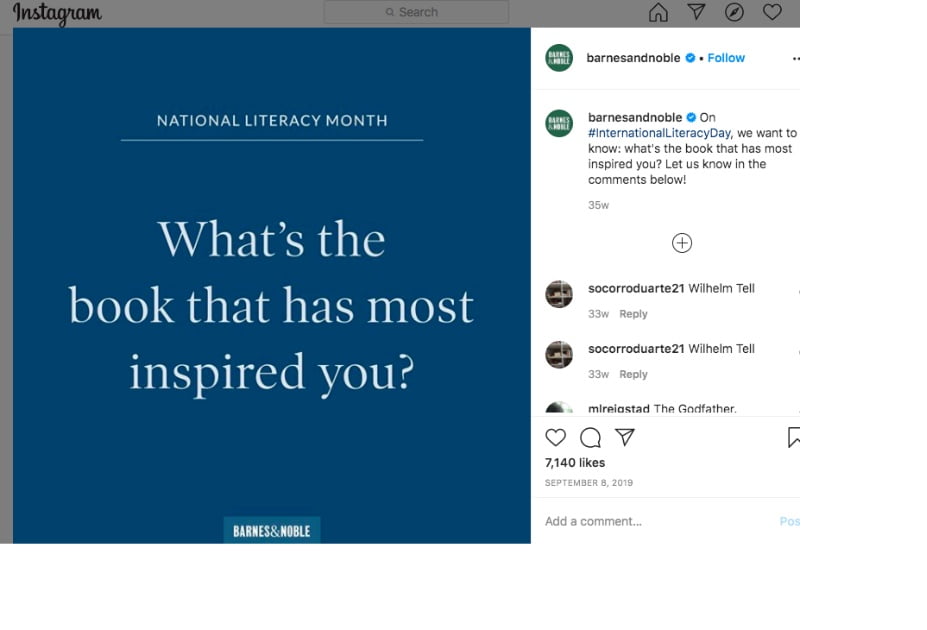 In addition to content with the holiday's hashtag, include copy that instills a sense of community among users by starting a conversation, which Barnes & Noble successfully did by asking "What's the book that has most inspired you?" as part of their International Literacy Day marketing campaign.
Keep in mind that social media centers around relationships, offering consumers an environment where they can get better acquainted with your brand. You can cultivate this by sharing behind-the-scenes content, such as an Instagram Live video of your employees at a beach clean-up on earth day or examples of how your company got creative with random acts of kindness on World Kindness Day. In return, users will recognize your brand as trustworthy and the social media content that reinforces that trust will generate valuable conversions in time.
Conclusion
By including some of the many fringe celebrations, international observances, and traditional holidays on your content calendar, and leveraging a combination of proven marketing channels, you can expand your reach and boost revenue by putting a holiday spin on your brand's marketing any time of year. Even on a "Mundane" Monday.