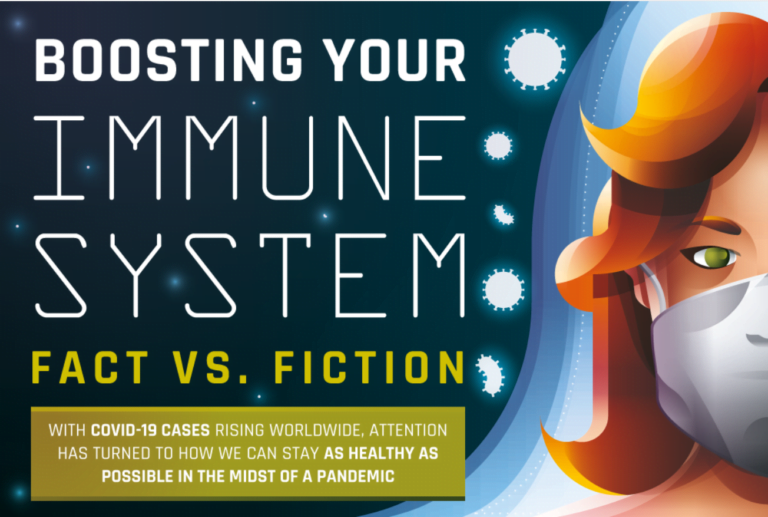 With COVID-19 breaking out almost uncontrollably, it's important to keep your health in pristine condition. Doing so starts with your immunity: our body's built-in defense against disease and illness. With COVID-19 being a novel virus, something nobody has even been exposed to before the epidemic, nobody is immune. Your body's reaction to exposure is contingent on your immune system's state. A healthy system creates barriers that stop antigens from entering our body, leaving persons with lowered immune systems at most risk. Below are some of the most common ways said to give your immune system a push toward good health, but not all live up to their truth.
Q1 2020 hedge fund letters, conferences and more
Boost Your Immunity By Staying Up To Date On Vaccinations
Currently, there is no vaccine available for COVID-19 - but this doesn't mean it isn't important to keep up with your shots. The CDC estimates the flu causes up to 800,000 hospitalizations per year. While flu shots don't protect against this strain of coronavirus, they do help prevent an added burden on already overwhelmed hospitals.
Seth Klarman Describes His Approach In Rare Harvard Interview
In a rare interview with Harvard Business School that was published online earlier this month, (it has since been taken down) value investor Seth Klarman spoke at length about his investment process, philosophy and the changes value investors have had to overcome during the past decade. Klarman's hedge fund, the Boston-based Baupost has one of Read More
In other words, immunizations help prevent disease rather than treating after contraction. Vaccinates work by putting tiny traces of antigens in your immune system. This way, your immune system can learn to fight off any invading cells.
Exercise, Even Just a Little
Get moving. This is perhaps the most direct physical activity you can take toward bringing your immune system to good health. When we're stressed, we release cortisol - also known as the stress hormone. With low to moderate exercise, even just 30-60 minutes per day, stress levels can be reduced. However, remember to follow the rules of social distancing when doing so. Exercising at home will do the trick, but should you leave your home, avoid gyms or public spaces.
Furthermore, don't overcompensate by engaging in too much exercise. Elizabeth Bradley, Medical Director of the Cleveland Clinic's Center for Functional Medicine, says, " Exercise helps boost your immunity, but we have to be careful not to overexercise because it can weaken your immune system." A 2020 study also found that high-performance athletes face an increased risk of infection.
Transition Into a Healthy Diet
It's important to remember not all foods are equal - even those classified as "healthy." After consulting with your doctor to ensure you aren't intaking too much good bacteria, try probiotics. This can help you fight off bad bacteria or viruses lingering in your body.
Outside of this, it's important to consume leafy green vegetables, berries, and nuts on a daily basis.
On the other hand, avoid foods containing high trans fat and excess sugar. Ingesting too much sugar can dilute the effectiveness of cells working in your immune system.
Take Your Vitamins
Again, there is no known method to boost your immune system if you've already contracted COVID-19, or many other viruses, but you can take precautions to avoid exposure. Vitamins are a great way to do so.
Vitamins A, C, D, and E give the most support to immune function. Many people believe vitamin C isn't a super immune boost, but science hasn't supported this idea. In fact, a 2016 survey found that daily vitamin C intake had no effect on cold incidence. On the other hand, vitamin D is especially important for those staying indoors, and out of the sun more than usual. It's also suggested you take Magnesium, Selenium, and Zinc supplements.
With much of the world under lockdown, it's up to us to take control over our immune system's health. Find more information on boosting your immune system below.

Updated on